Bad News for Trump: The President's Popularity Has Hit an All-Time Low In His Favorite Poll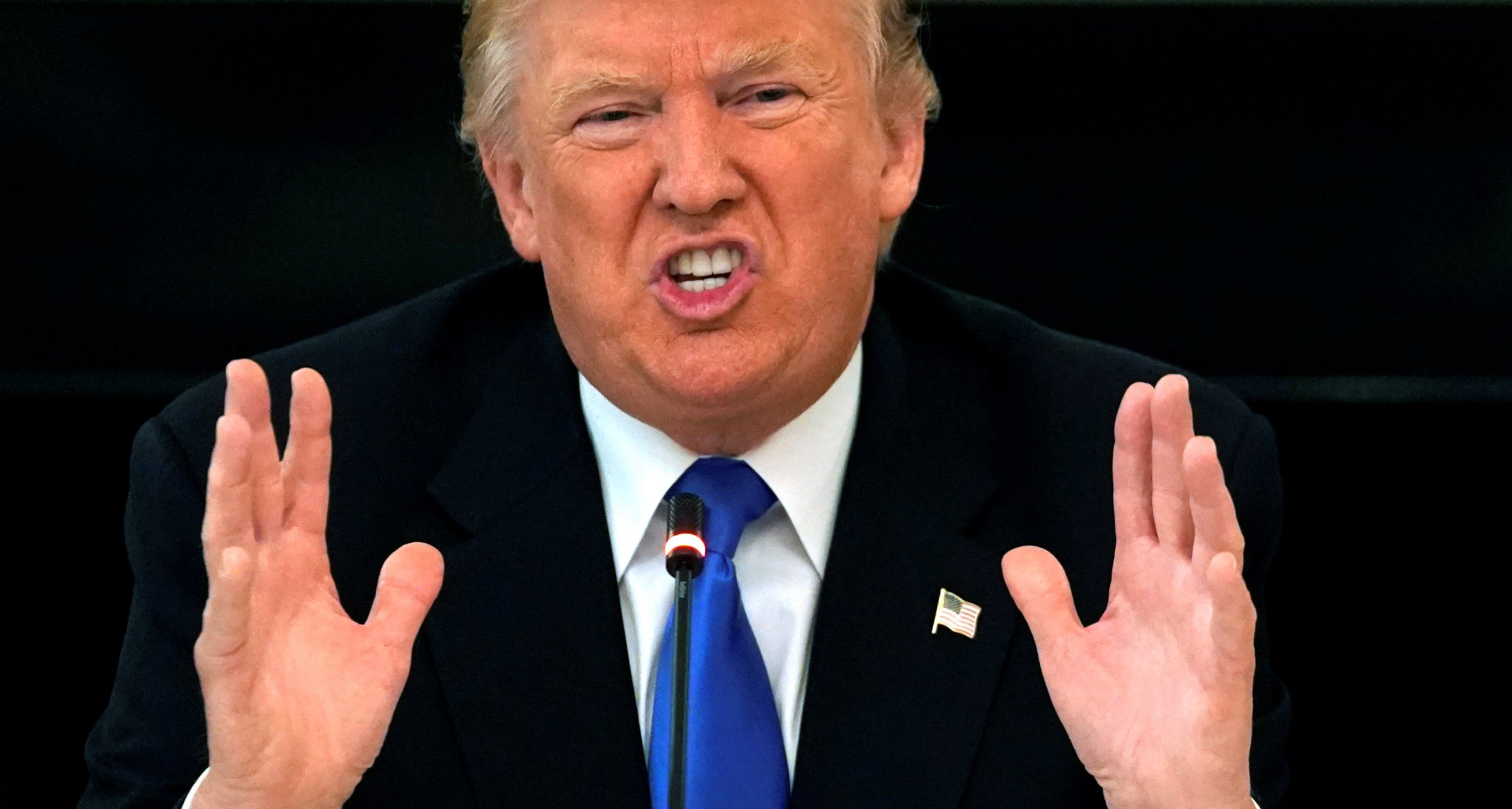 In a week full of bad news for U.S. President Donald Trump, he got some more from his favorite poll.
Rasmussen Reports—which has been criticized for being right-leaning and has often found better results for Trump than other polling firms—pegged Trump's approval rating at 42 percent Wednesday. While that might be a good figure compared to other surveys, that actually ties Trump's all-time low in the Rasmussen daily tracking survey. Trump previously hit 42 percent just once in the Rasmussen survey on April 3. In its latest poll Rasmussen also found Trump's disapproval had risen to 58 percent, which also tied his all-time worst mark. The Rasmussen poll sampled 1,500 likely voters. It had a margin of error of plus or minus 2.5 percentage points.
Trump has touted Rasmussen in the past when it found his popularity was far above most other polling firms. "Great news!" he tweeted on June 16 alongside a graphic displaying he had hit 50 percent approval in the Rasmussen poll. In the month that followed, his approval plummeted 8 percentage points.
It's worth noting that despite Trump trumpeting that he hit 50 percent, his average approval rating—as tracked by data-centric website FiveThirtyEight, which includes Rasmussen in its calculation—hovered in the high 30s. And even as Trump plunged to just 42 percent approval in Rasmussen Wednesday, that still remained a few percentage points higher than the FiveThirtyEight average of 38.6 percent.
The new low in the Rasmussen tracker Wednesday comes amid a flurry of bad news for Trump, including last week's revelation that his son Donald Jr. met with individuals with connections to the Russian government during the campaign, in an attempt to gain dirt on Democratic nominee Hillary Clinton. This week he also faced the collapse of the GOP plan to gut Obamacare.
Matt Drudge, conservative media stalwart and editor of influential right-wing site The Drudge Report, tweeted out the Rasmussen graph Wednesday and ominously hinted it might come with severe consequences.
"Heads Will Roll..." he wrote.