Bad PMS? You Might Have a Higher Risk For High Blood Pressure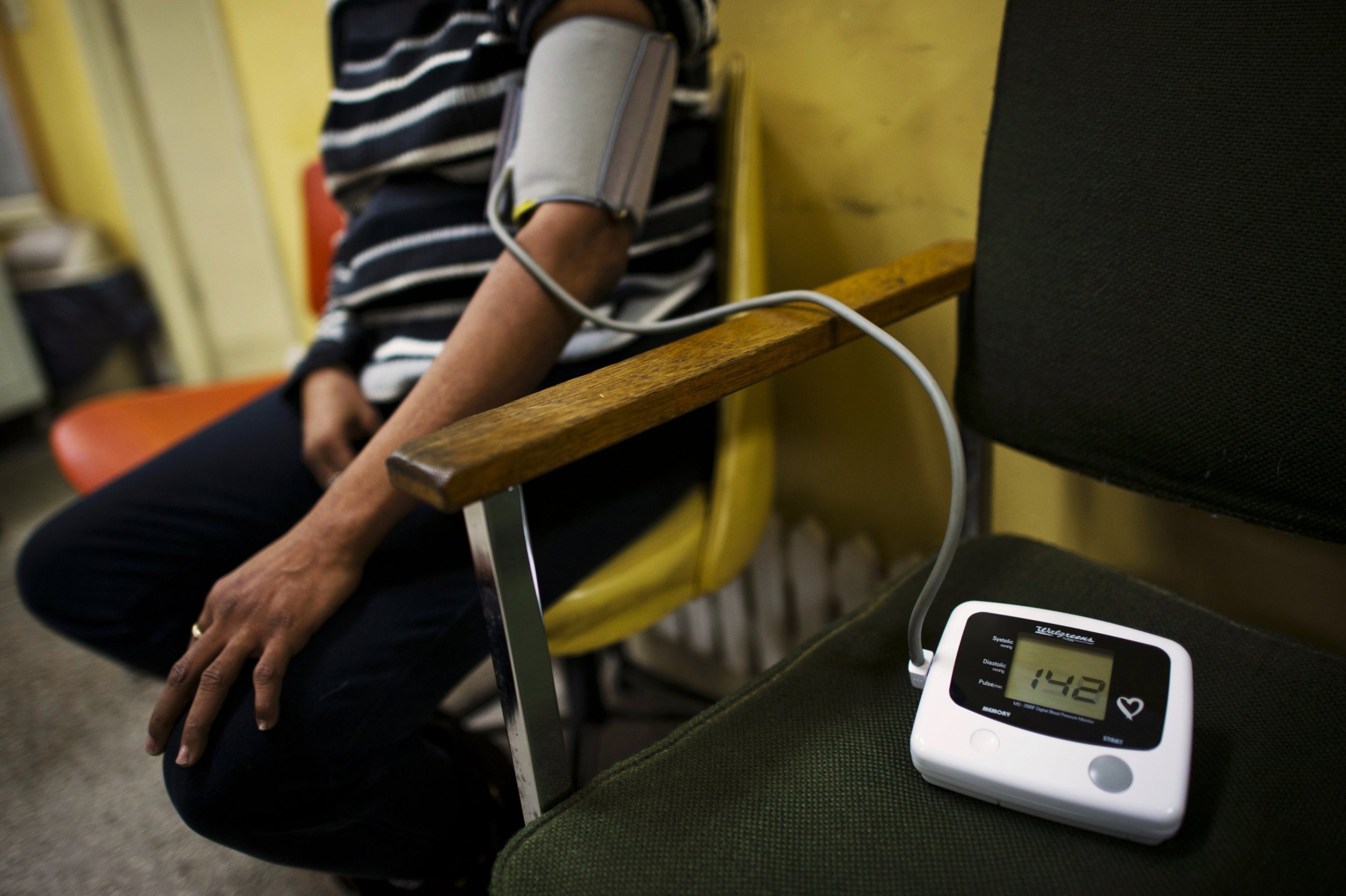 Women who experience premenstrual syndrome (PMS) may be more likely to develop hypertension, or high blood pressure, later in life, according to a new study published Tuesday in the American Journal of Epidemiology.
The researchers found women who reported significant PMS symptoms—such as mood swings, lethargy, food cravings and breast tenderness—were as much as 40 percent more likely to develop high blood pressure 20 years later than those who did not. According to the study, approximately 8 to 15 percent of women report clinically significant symptoms of PMS. Women in the PMS group were much more likely to develop high blood pressure before age 40. Women in this age group with PMS were three times more likely to develop hypertension.
"Emerging data suggests that several pathways underlying hypertension might also contribute to PMS," the researchers write in the study. This link may be due to the dysfunction of the renin–angiotensin system—the hormonal system that regulates blood pressure and fluid balance—which alters normal sodium balance, blood volume and blood flow through the arteries. Research finds obesity may impede this hormonal system's function, and it has also been linked to PMS.
The analysis is based on data from the Nurses Health Study II gathered between 1991 and 2005. It involved 1,257 women with "clinically significant" PMS symptoms and 2,463 women who didn't report any symptoms of PMS. The researchers followed study participants who were diagnosed with hypertension until 2011.
These findings were statistically significant even after adjusting for hypertension risk factors such as body mass index, cigarette smoking, level of physical fitness, alcohol consumption, family health history and postmenopausal hormone use. Hormonal birth control—which has been found to alleviate PMS—and antidepressants—which reduce symptoms of depression, a common symptom of PMS didn't have an impact on hypertension risk.
Other research by the same team has observed that higher levels of thiamine and riboflavin—two B vitamins—lowered PMS risk by 25 to 35 percent. The researchers suggest that increasing vitamin B intake could help stave off PMS and, in turn, lower one's risk for hypertension later in life.
The researchers recognize their study does have some limitations. The study focused on women 27 years and older, which means the researchers were unable to assess how PMS in younger women could impact risk for hypertension later in life. They also note the cohort for this study are all similar with respect to race, ethnicity and socioeconomic status, so the connection between PMS and hypertension would still need to be studied in a more diverse patient population.