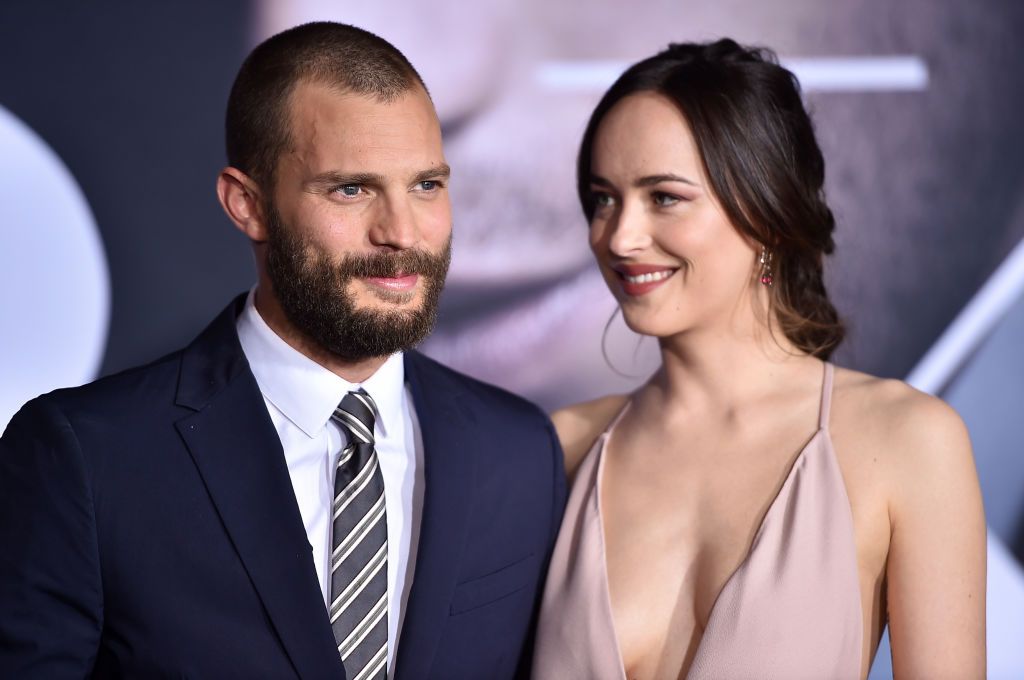 Since 1993, the annual Bad Sex in Fiction Award has been bestowed by The Literary Review to a novelists and short-story writers whose description of the act of lovemaking is truly disturbing or inaccurate. This year, the anti-prestigious award went to American Christopher Bollen in recognition of the gut-churning, confusing sex scene in his thriller novel The Destroyers.
"The skin along her arms and shoulders are different shades of tan like water stains in a bathtub," the passage reads. "Her face and vagina are competing for my attention, so I glance down at the billiard rack of my penis and testicles."
The Destroyers is a literary thriller was recommended by The New York Times and Kirkus, while Esquire named it one of the top novels of 2017. Nevertheless, Bollen's novel includes the award-winning, particularly confusing passage that, as the Literary Review put it, leads the reader to believe its protagonist has at least three testicles.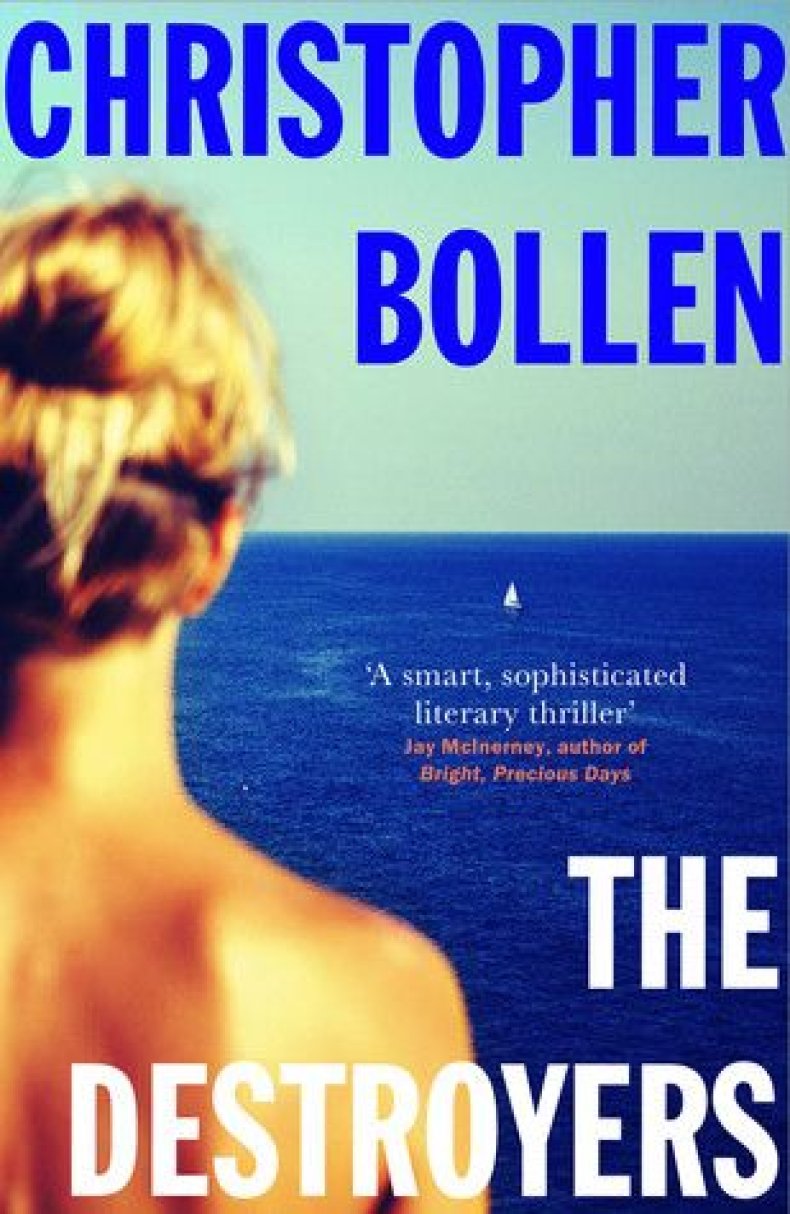 According to the Literary Review, the Bad Sex in Fiction distinction is solely mean to "draw attention to poorly written, perfunctory or redundant passages of sexual description in modern fiction." The award committee therefore does not consider writing from explicitly erotic romance novels, and they tend to stray away from nominating "genre" novels.
Here is more truly un-sexy writing from some of this year's other nominees, as well as past winners.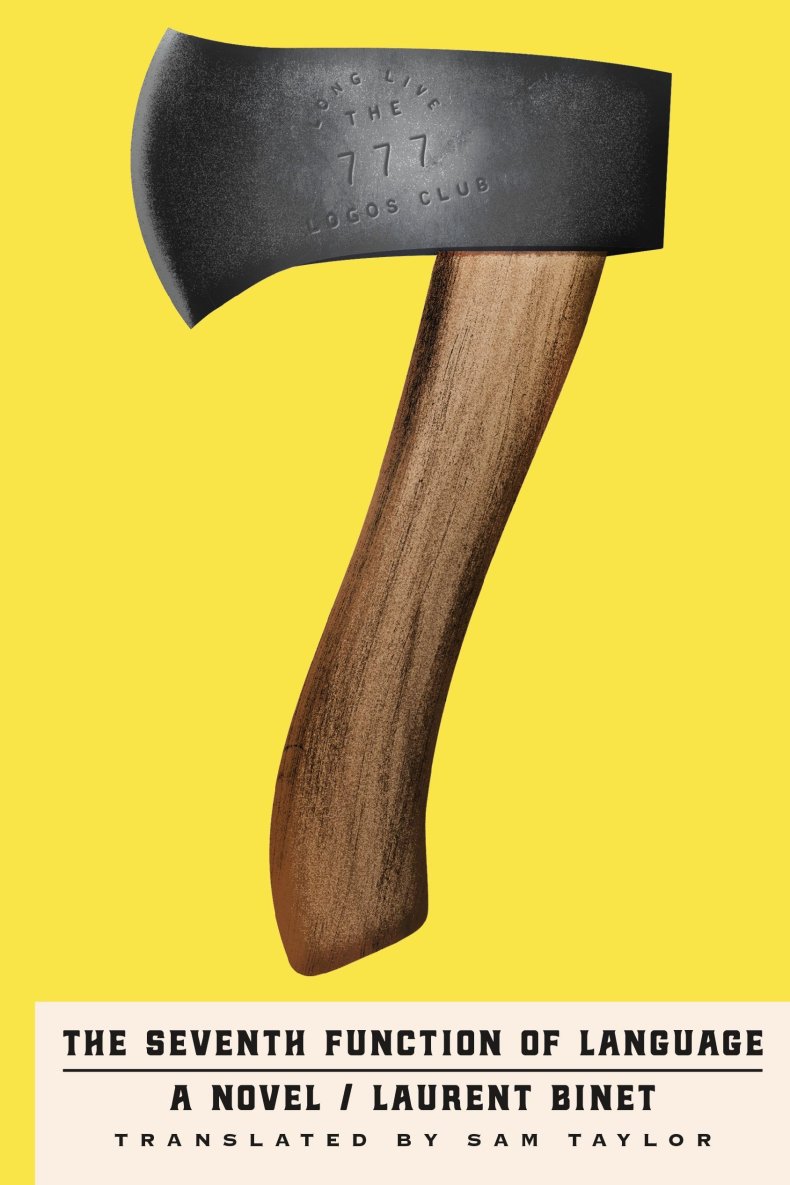 Other 2017 Nominees
The Seventh Function of Language, Laurent Binet
"He puts his hands on Bianca's shoulders and slips off her low-cut top. Suddenly inspired, he whispers into her ear, as if to himself: 'I desire the landscape that is enveloped in this woman, a landscape I do not know but that I can feel, and until I have unfolded that landscape, I will not be happy.…'
"Bianca shivers with pleasure. Simon whispers to her with an authority that he has never felt before: 'Let's construct an assemblage.'"
Mother of Darkness by Venetia Welby
"Light filters in from the ravaging streaks of the dawn. It splits into fragments of every hue the world has hidden as it strikes the prism of their shelter. Tera's eyes expand and reflect, crystal orbs of time and space. She moans in colours as he pushes the white dress away and beyond the angelic flesh, luminescent against the damp, mossy bed."
The Future Won't Be Long by Jarett Kobek
"Memories of these previous encounters became distant, remote, erased once I got down to brass tacks with Jon de Lee.
"With Jon it was communication, a dialogue between two bodies, electric impulses transmitted over wires of flesh and bone. Words one cannot speak, words that can only be heard. Skin that became skin that became skin anew.
"We made love and we had sex and we had sex and we made love. But reader, again, I implore. Mistake me not. I am not your Pollyanna, I am not your sweet princess. We fucked, we fucked, we fucked, we fucked, we fucked, we fucked."
War Cry by Wilbur Smith with David Churchill
"'I'm going to have you now,' Leon said. He led her back up the beach to where the sand was dry. Then he took off his coat, placed it on the ground and she lay down upon it.
"'Christ!' he muttered, placing himself on top of her. 'It's bloody cold. I might get frostbite on my cock.'
"She gave a low purring laugh. 'Silly man. Why don't you put it somewhere hot?'"
Here Comes Trouble by Simon Wroe
"A clothed body is always human or human-like, a naked body always animal or animal-like. Only at close quarters is the full extent of a body's wildness revealed, like when a bird gets trapped inside a house. One is moved to not entirely human thinking then. One goes towards its animalness."
Past Winners
The Day Before Happiness by Erri De Luca, 2016 Winner of the Bad Sex in Fiction Award
"My prick was a plank stuck to her stomach. With a swerve of her hips, she turned me over and I was on top of her. She opened her legs, pulled up her dress and, holding my hips over her, pushed my prick against her opening. I was her plaything, which she moved around. Our sexes were ready, poised in expectation, barely touching each other: ballet dancers hovering en pointe."
List of the Lost by Morrisey, 2015 Winner of the Bad Sex in Fiction Award
"At this, Eliza and Ezra rolled together into the one giggling snowball of full-figured copulation, screaming and shouting as they playfully bit and pulled at each other in a dangerous and clamorous rollercoaster coil of sexually violent rotation with Eliza's breasts barrel-rolled across Ezra's howling mouth and the pained frenzy of his bulbous salutation extenuating his excitement as it whacked and smacked its way into every muscle of Eliza's body except for the otherwise central zone."