'Bad Vegan': What Happened to Shane Fox and Where Is Anthony Strangis Now?
In the mid-2000s, New York vegan restauranter Sarma Melngailis met Shane Fox on Twitter. Melngailis was drawn to Fox due to his interactions with her good friend, actor Alec Baldwin, and his personality, she explains in Netflix's latest true-crime documentary Bad Vegan: Fame. Fraud. Fugitives.
However, Fox was not the man he said he was. His real name was Anthony Strangis and he was a convicted criminal and conman who had served time in prison for grand theft and impersonating a police officer. Despite knowing the truth about his real identity, Melngailis stayed with Strangis, and in December 2012, they tied the knot.
Things did not end happily ever after for the couple and in 2016, they were both arrested on charges of fraud. Bad Vegan on Netflix hears the shocking true story from Melngailis, and viewers want to know more about Strangis and where he is now. Newsweek has everything you need to know.
What Happened to Shane Fox/Anthony Strangis?
In 2011, after months of text messaging and late-night phone calls, Anthony Strangis, then going by the name Shane Fox, met vegan restauranter Sarma Melngailis in person.
Melngailis in Bad Vegan admitted Fox looked a little different from his pictures online but the pair hit it off right away and quite quickly became inseparable.
After a few months, staff at Melngailis' restaurant Pure Food and Wine became concerned about his overbearing presence in the office and restaurant, especially when he called the office from a phone which stated the name, Anthony Strangis.
Suspicious, staff Googled the name, only to find the man they believed to be Shane Fox's mugshot. They found he had convictions for impersonating a police officer and for grand theft in Florida after stealing a sports car.
Strangis told Melngailis (and previous partners, including his ex-wife Stacy Avery), about his criminal past and also claimed he had served as a Navy SEAL who was now working for the black ops. This meant he had to keep the majority of his life a huge secret, hence the name change to Shane Fox.
Using the fake story he was working for the U.S. government, Strangis was able to convince Melngailis to send him thousands of dollars for his protection, which she did and things progressed disastrously from there.
He convinced Melngailis he was working for "The Family" and that he was working towards a new utopia, where Melngailis dog Leon would be immortal, and her raw vegan restaurant would be a worldwide success.
Melngailis explains in Bad Vegan how Strangis promised they would eventually travel to a "fantastical, magical future where my dog is going to live forever and this reality didn't really matter because it would all be reset to some sort of utopia."
Melngailis believed Strangis' claims and for her dreams of Leon's immortality and restaurant success, she had to do everything he asked, including wiring thousands of dollars and completing tests. He also referred to the weight he gained as a "meat suit" that he had to have as part of the "test" to be transported to another world.
Strangis also posed as a man named Will Richards, who had access to all of Melngailis' private information and details, meaning he was able to track where she was at all times.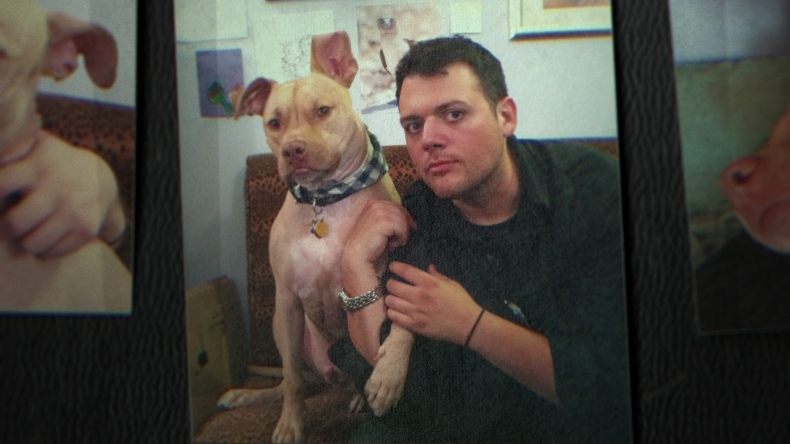 Between 2012 and 2014, Strangis was able to con Melngailis out of $1.6 million. She had transferred the money from her business accounts to her personal account. Strangis did not need the money for his safety, instead, he had spent it at casinos and on luxury items such as watches and expensive hotels, according to the official indictment.
When Melngailis was unable to pay her staff, landlord, and vendors, the employees at Pure Food and Wine walked out on not one, but two occasions, forcing the restaurant to close down.
After Pure Food and Wine's investors alerted the authorities, the Brooklyn District Attorney's Office charged Strangis and Melngailis with fraud for stealing nearly $2 million and violating labor laws in 2015.
They were also accused of stealing $844,000 from four investors, shortchanging employees of more than $40,000 in wages, and failing to pay over $400,000 in sales tax, according to the indictment. If found guilty, they faced up to 15 years in prison.
Strangis and Melngailis then went on the run for 10 months and were eventually arrested at a hotel in Sevierville, Tennessee, when Strangis ordered a Domino's Pizza under his own name.
Where is Shane Fox/Anthony Strangis Now?
Anthony Strangis took a plea deal in 2017, pleading guilty to four counts of grand larceny in the fourth degree. He was sentenced to one year in jail and five years probation. He was also required to pay $840,000 in restitution, reports Bustle.
Melngailis accepted a plea deal and served four months in prison and received five months probation.
In total, Strangis spent one year and three days incarcerated in Rikers Island.
In May 2018, Melngailis and Strangis divorced.
Unfortunately, very little is known about Strangis' whereabouts today. He is believed to be serving his five-year probation, which ends this May, in his home state of Massachusetts.
At the time of his release from prison, Brooklyn Supreme Court Judge Danny Chun warned Strangis he could serve another five-to-15 years on grand larceny charges if he was to violate his probation, reports The New York Post.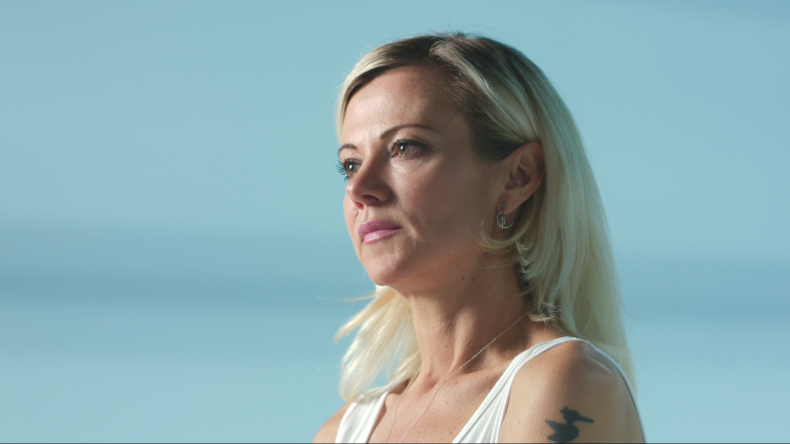 Despite everything they went through, Strangis and Melngailis appear to still be in contact.
At the beginning of Bad Vegan, she tells him about the Netflix documentary to which he responds: "You're going to co-operate with these people? I think you know two things about me. One that I love you, and that you love me [...] Two, I'm not some f*****g joker, I'm not someone to be f****d with. If I get f*****g dragged by these people again, it's going to be f**king hellfire from the sky."
Strangis declined to comment in the Netflix documentary and has not made any public statements since the documentary's release.
Bad Vegan: Fame. Fraud. Fugitives is streaming on Netflix now.