'Bad Vegan': Who Is Will Richards and Is He a Real Person?
Bad Vegan: Fame. Fraud. Fugitives delves deep into the crazy true story of New York Vegan restaurateur Sarma Melngailis and her former husband Anthony Strangis. When Melngailis first met Strangis, a convicted criminal and conman, he went by the name of Shane Fox. However, "Shane Fox" was not the only name Strangis went by and it was not the only lie he was telling.
For years, Strangis convinced Melngailis he was on a Black Op, working for the government and also working to transport them to a new utopia, where Melngailis' pet dog Leon could become immortal. In Bad Vegan, audiences meet Will Richards, who helped enforce Strangis' claims. As a part of Strangis' scam, Melngailis sent Strangis $1.6 million, the majority of the money coming from her business, Pure Food and Wine, in order to protect him and help him reach the "new utopia."
Richards is a mysterious figure in Bad Vegan to say the least, and viewers want to know the real story behind him. Newsweek has everything you need to know.
Who Is Will Richards and Is He A Real Person?
First of all, Will Richards from Netflix's Bad Vegan is not a real person.
Instead, Will Richards was a person Anthony Strangis made up in order to convince Melngailis he was working as part of an underground military operation.
In the early days of their relationship, Richards was simply introduced over email as an "associate" of Strangis and a tech expert who was working for the U.S. government in Europe.
As Richards, Strangis was able to convince Melngailis she had been hacked and had to share all of her personal details and passwords for her protection. However, granting Richards access to her details ultimately meant Strangis effectively had full control over her life.
For example, he could hack into her email accounts and trace Melngailis' movements and communication. He even sent emails to Pure Food and Wine staff posing as Melngailis from her account, making business decisions without her knowledge.
Melngailis would often communicate with Richards, who would give her updates on Strangis' whereabouts when he would disappear. For example, he would share Strangis' bank statements with her and give vague details of his top-secret work, including fighting rebels in Africa.
At one point, Melngailis raised her suspicions that Richards was actually Strangis and asked to meet him in person but Strangis, posing as Richards, responded, asking Melngailis to "trust him" because he "loved her."
In Bad Vegan, for the first two episodes, viewers believe they have met the real Will Richards. Throughout the docuseries, he recalls working for Strangis and also shares details of his correspondence with Melngailis.
However, in a shocking twist, it is revealed Richards is not a real person and is, in fact, Strangis. The Richards audiences see on screen is played by an actor.
Richards, and Shane Fox, were not the only fake personas Strangis came up with. He also claimed to be businessmen Chris Donovan and Michael Caledonia in a bid to get investments for Pure Food and Wine.
Strangis and Melngailis were accused by the Brooklyn District Attorney's Office of stealing nearly $2 million from Pure Food and Wine and violating labor laws after Melngailis failed to pay her staff on numerous occasions, leading to walk-outs.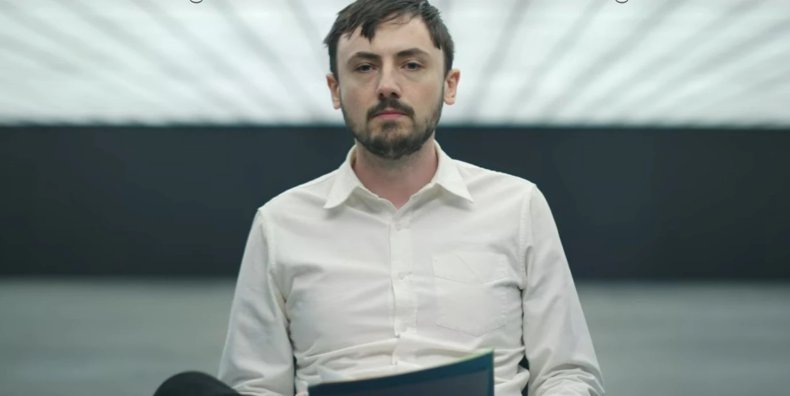 They were also accused of stealing $844,000 from four investors, shortchanging employees of more than $40,000 in wages and failing to pay over $400,000 in sales tax, according to the indictment. If found guilty, they faced up to 15 years in prison.
Together, they went on the run for 10 months. They were eventually arrested at a hotel in Sevierville, Tennessee when Strangis ordered a Domino's Pizza under his own name.
Strangis took a plea deal in 2017, pleading guilty to four counts of grand larceny in the fourth degree. He was sentenced to one year in jail and five years probation. His probation is over in May 2022.
Melngailis also took a plea deal and pleaded guilty in May 2017 to stealing more than $200,000 from an investor and scheming to defraud, as well as criminal tax fraud charges. She served four months in prison and also received five years probation.
Bad Vegan: Fame. Fraud. Fugitives is streaming on Netflix now.