WATCH: 'Into The Badlands' Season 3 Episode 6 Exclusive Clip Brings Bajie's Ex Wife Lily Into Focus
The sixth episode of Into The Badland's third season will air Sunday at 10 p.m. EDT on AMC, and Newsweek has an exclusive clip showing off a fun action sequence with Bajie ... and an octopus?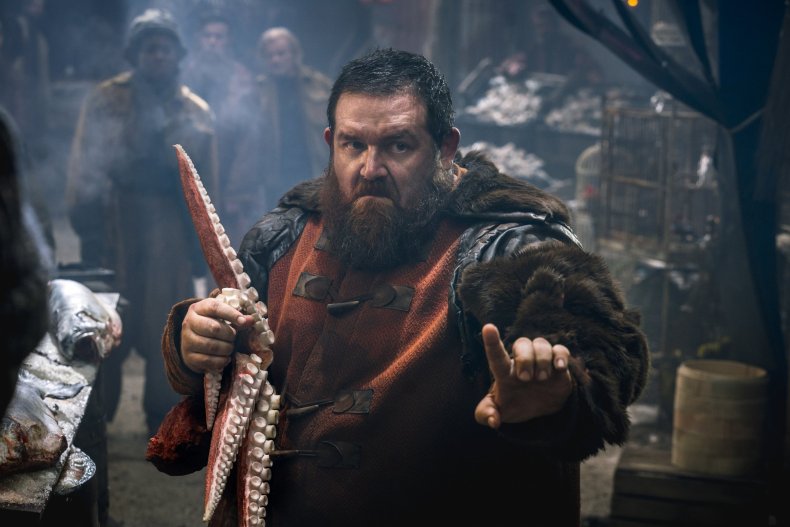 As seen in the clip above, Nick Frost's Bajie gets himself into a bit of a scuffle, but a nearby mollusk serves as the perfect impromptu weapon to fight off the first wave of attackers. Once a bigger opponent appears, Bajie switches to a heartier weapon: a jackfruit.
Of course, this doesn't work out well, and things aren't looking good for Bajie until his assailant is suddenly gutted from behind. As the bulky behemoth crumples to the ground a blonde woman appears, and denies Bajie a high-five, or any greeting at all. This woman is Bajie's ex-wife, Lily.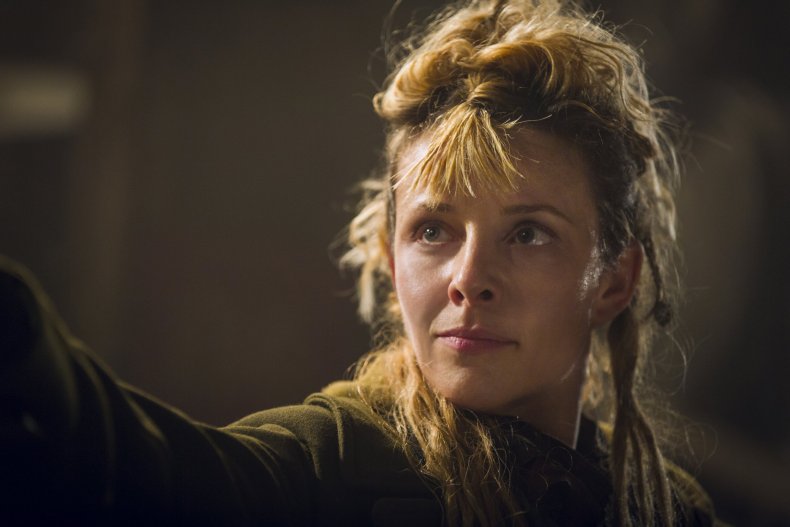 According to the plot summary on the Into The Badlands website for episode 6, Sunny and Bajie call in a favor from someone in Bajie's past. Obviously Lily is the person in question, but it'll be interesting to see what favors the two need. Unfortunately, the above clip doesn't give us much to go on, even though it is a fun watch.
The Into The Badlands site also mentions the episode features The Widow interrogating a captured enemy. This enemy threatens The Widow's peace with Pilgrim.
Into The Badlands latest episode, "Black Wind Howls," airs Sunday, June 3 at 10 p.m. EDT on AMC.
So what do you think? Are you interested in learning more about Bajie's past? What favor do you think Sunny and Bajie are calling in? Let us know your thoughts in the comments section below.