Seen and Heard at BAFTA Rising Star Party: How a British Singer Landed a Secret Role in 'Rogue One'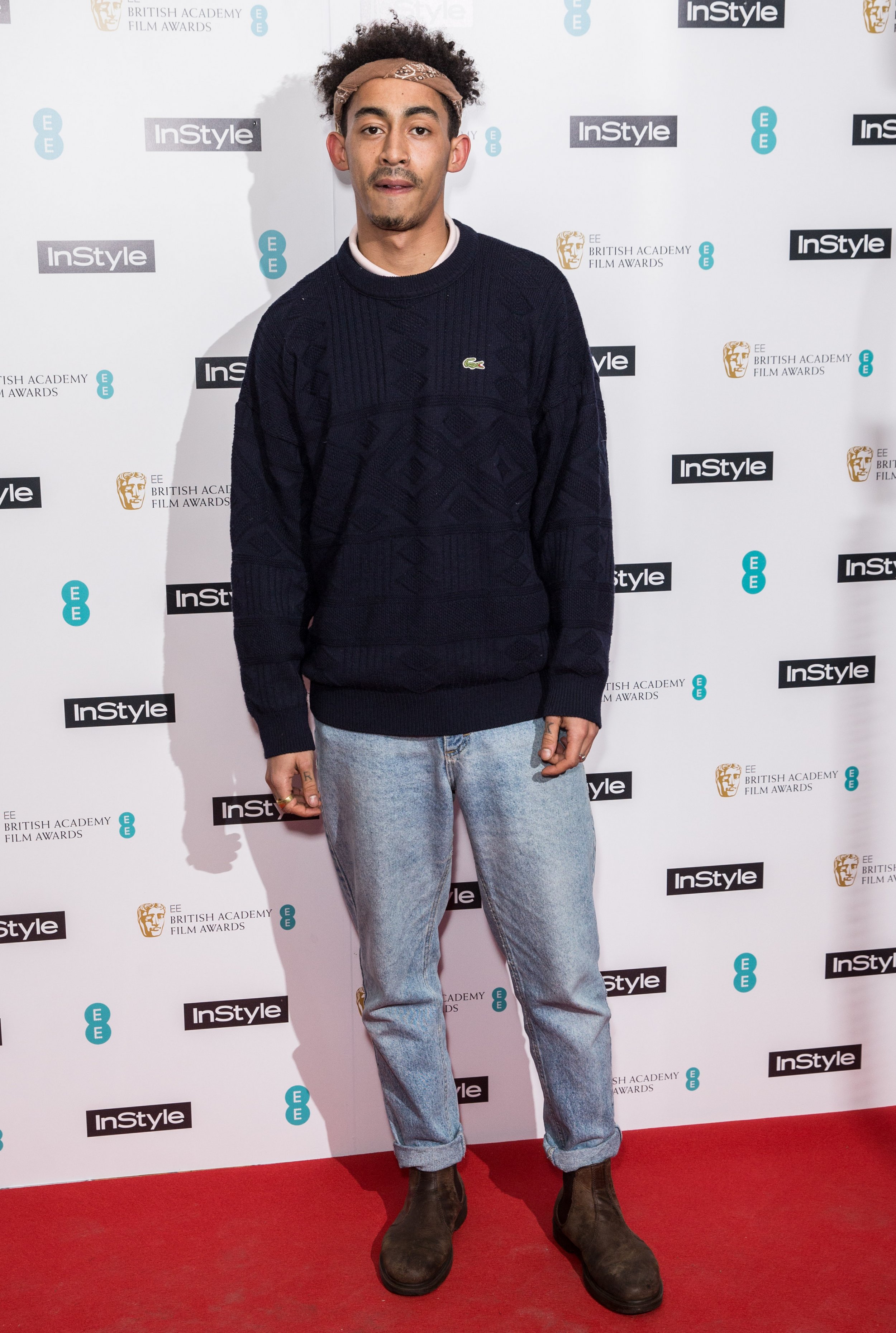 Hollywood actor Kate Bosworth and Humans standout Gemma Chan were among the guests to celebrate the success of a new crop of breakout acting talent in London on Wednesday night.
EE and InStyle magazine hosted an exclusive event for the five nominees for the 2017 Rising Star Award at the British Academy Film Awards on February 12.
The field includes Spider-Man: Homecoming actor Tom Holland, Manchester by the Sea's Lucas Hedges, Oscar-nominated Loving star Ruth Negga, The Witch's Anya Taylor-Joy and Spanish actor Laia Costa, recently seen in acclaimed German film Victoria.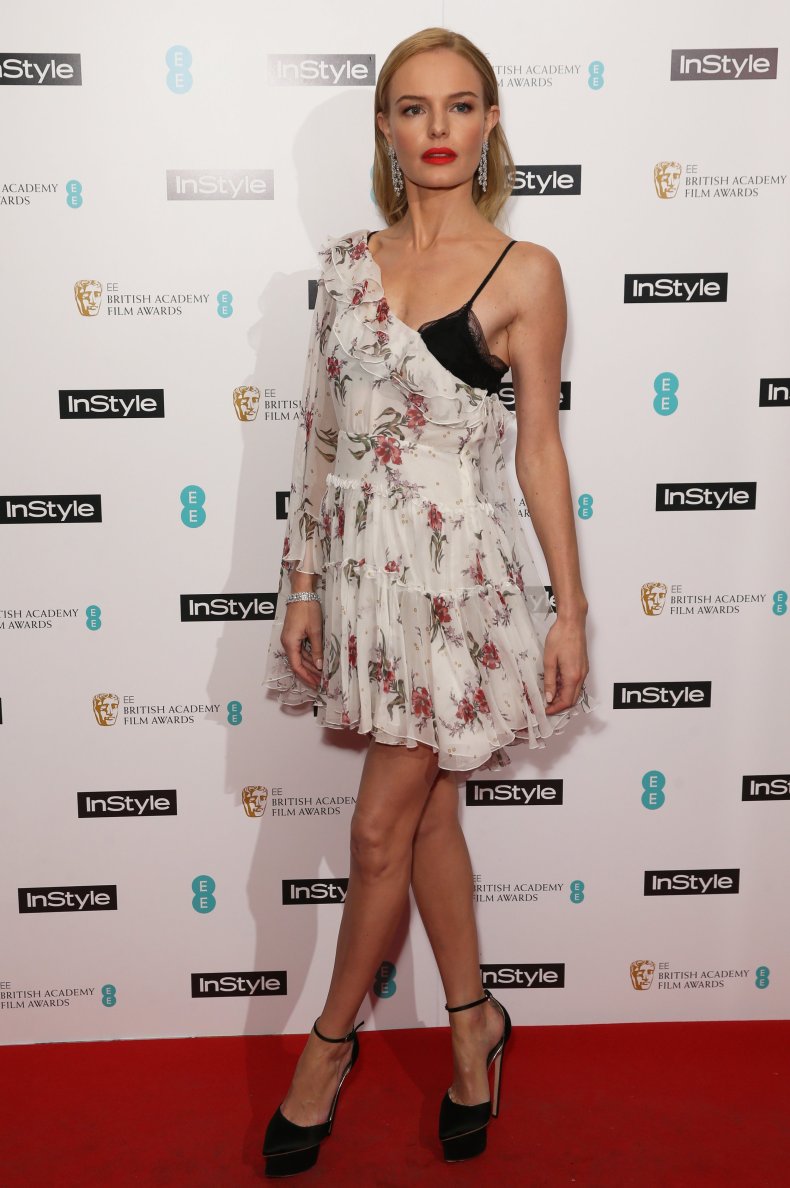 The Rising Star Award is the only BAFTA that is voted for by members of the public. Voting is open now through February 10.
Related: Tom Holland, Ruth Negga Lead BAFTA Rising Star Nominations
Newsweek attended Wednesday's celebrations at the brand new Ivy Soho Brasserie restaurant in central London. We caught up with some of the stars in attendance—including British musician-and-actor Jordan Stephens who recently had a secret cameo in a little film called Rogue One: A Star Wars Story.
Here is what we heard and saw:
Newsweek subscription offers >
How a British singer landed a role in Star Wars
When Rogue One, the first Star Wars standalone film, opened in theaters in December, British cinemagoers spotted a familiar, if unexpected, face: Jordan Stephens, better known as one-half of British pop duo Rizzle Kicks. (This song is a good start if you're new to them.)
Stephens played Corporal Tonc, a member of the rebel alliance led by Felicity Jones's Jyn Erso that tries to steal plans for the deadly Death Star.
The star's secret cameo in Rogue One was not by design, however.
"I could have told my friends. About 85 percent of the reason I kept it quiet is because I thought I'd get cut out of the film," Stephens tells Newsweek. "That explains how I petrified I was. One of the lines I dropped is imperative to the storyline. I was so scared."
The musician-and-actor says he lucked into the role because a casting director on the movie was a fan of his work.
"I thought it was a mistake [that they cast me]," he explains. "My agent rang me five times—I thought someone had died. I had to sign a [nondisclosure agreement], I read the script and realized it was Star Wars. I was like, 'When is the audition?' and they said, 'There's no audition.' I thought it was a scam.
"On set I was like, what the fuck. I thought they'd hired the wrong person.
"This little American woman came up to me and said, 'I cast you in this. I love Rizzle Kicks, I loved [British TV drama] Glue and I saw your audition tape for Black Mirror—which I didn't get [a part in]."
Snatch TV series in the same vein as Fargo
Sony's Crackle streaming network is reimagining Guy Ritchie's crime drama Snatch, which starred Jason Statham and Brad Pitt, as a television series.
The show features an all-British cast led by Harry Potter's Rupert Grint and was filmed in Manchester.
Co-star Luke Pasqualino, best known for U.K. teen drama Skins and BBC's The Musketeers, tells Newsweek it will be similar to Fargo's reinvention from acclaimed movie to equally lauded television series. That series featured an entirely new storyline and characters, although it shared the same dark humor as the Coen brothers' 1996 movie.
"It's inspired by the film," says Pasqualino, who plays Albert Hill. "We have the pleasure of spreading it out over 10 episodes, so it's different. But it's got the essence of Snatch."
Although the series is filmed and set in Britain, featuring a British cast, a U.K. broadcaster has yet to be confirmed.
"I think people will see it," Pasqualino teases. "We had a launch for it a couple of weeks ago and people seem interested. We don't know who's going to pick it up yet. But fingers crossed—we feel good about it."
The series also stars Dougray Scott, Lucien Laviscount and Gossip Girl's Ed Westwick.
Snatch premieres on Crackle in the U.S. on March 16.
Seen and Heard at BAFTA Rising Star Party: How a British Singer Landed a Secret Role in 'Rogue One' | Culture