BAFTAs 2016: 'The Revenant' Runs the Show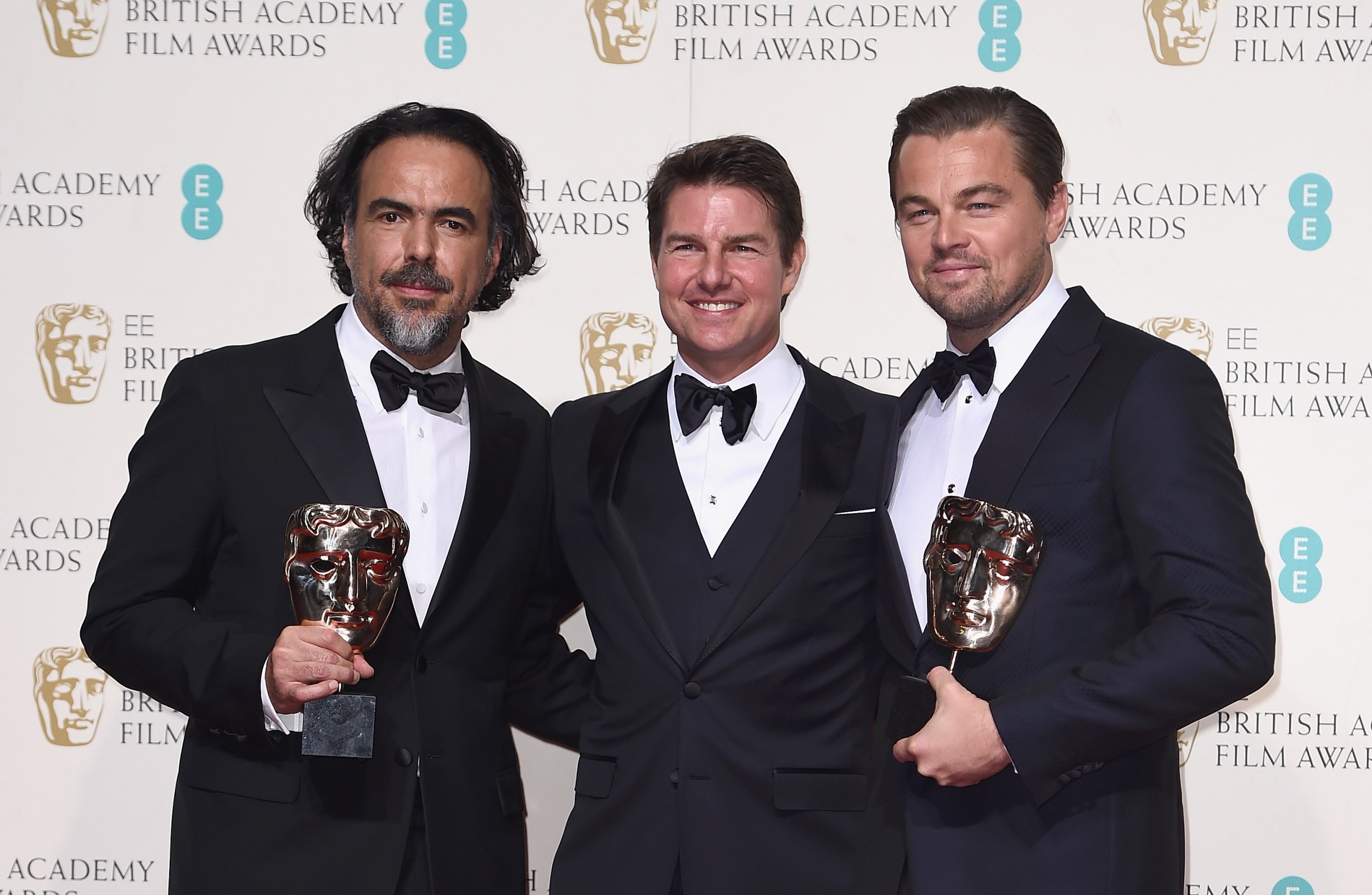 Survival drama The Revenant dominated Sunday's British Academy of Film and Television Arts (BAFTA) awards, with director Alejandro González Iñárritu and actor Leonardo DiCaprio both taking top prizes.
The epic, which is based the story of fur-trapper Hugh Glass' recovery from a bear attack, scooped five awards, including best film, best cinematography and best sound. The cast and crew will be hoping the BAFTAs provide a reliable indicator for the Oscars, which take place on February 28.
DiCaprio said he was "humbled and honored" to receive the award and cited the influence of British actors, including Gary Oldman and Daniel Day Lewis, on his career. The 41-year-old star also used the limelight to wish his mother a happy birthday. Iñárritu dedicated the award to his wife, with whom he celebrates his 24th anniversary on Monday.
Apocalyptic thriller Mad Max: Fury Road picked up four awards, including best costume design and best makeup, while the latest installment in the Star Wars series scooped two gongs. U.S. actress Brie Larson won best leading actress for starring as a kidnapped mother in Room .
Here is the complete list of winners, along with Newsweek's pre-awards predictions:
Best Film
Winner: The Revenant
We predicted: The Revenant
Best Actor
Winner: Leonardo DiCaprio
We predicted: Leonardo DiCaprio
Best Actress
Winner: Brie Larson
We predicted: Brie Larson
Best Director
Winner: Alejandro González Iñárritu
We predicted: Alejandro González Iñárritu
Outstanding British Film
Winner: Brooklyn
We predicted: Brooklyn
Best Supporting Actor
Winner: Mark Rylance, Bridge of Spies
Best Supporting Actress
Winner: Kate Winslet, Steve Jobs
Best Adapted Screenplay
Winner: The Big Short
Best Animated Film
Winner: Inside Out
Best Make-Up and Hair
Winner: Mad Max: Fury Road
Best Original Music
Winner: The Hateful Eight
Best Cinematography
Winner: The Revenant
Best Original Screenplay
Winner: Spotlight
Best Costume Design
Winner: Mad Max: Fury Road
Best Documentary
Winner: Amy
Best Production Design
Winner: Mad Max: Fury Road
Best Editing
Winner: Mad Max: Fury Road
Best Sound
Winner: The Revenant
Best Film Not in the English Language
Winner: Wild Tales
Best Special Effects
Winner: Star Wars: The Force Awakens
Fellowship Award
Winner: Sir Sidney Poitier
Outstanding Debut by a British Writer, Director or Producer
Winner: Naji Abu Nowar, Rupert Lloyd, Theeb
Best British Short Film
Winner: Operator
Best British Short Animation
Winner: Edmond
Outstanding British Contribution to Cinema
Winner: Angels Costumes
EE Rising Star
Winner: John Boyega