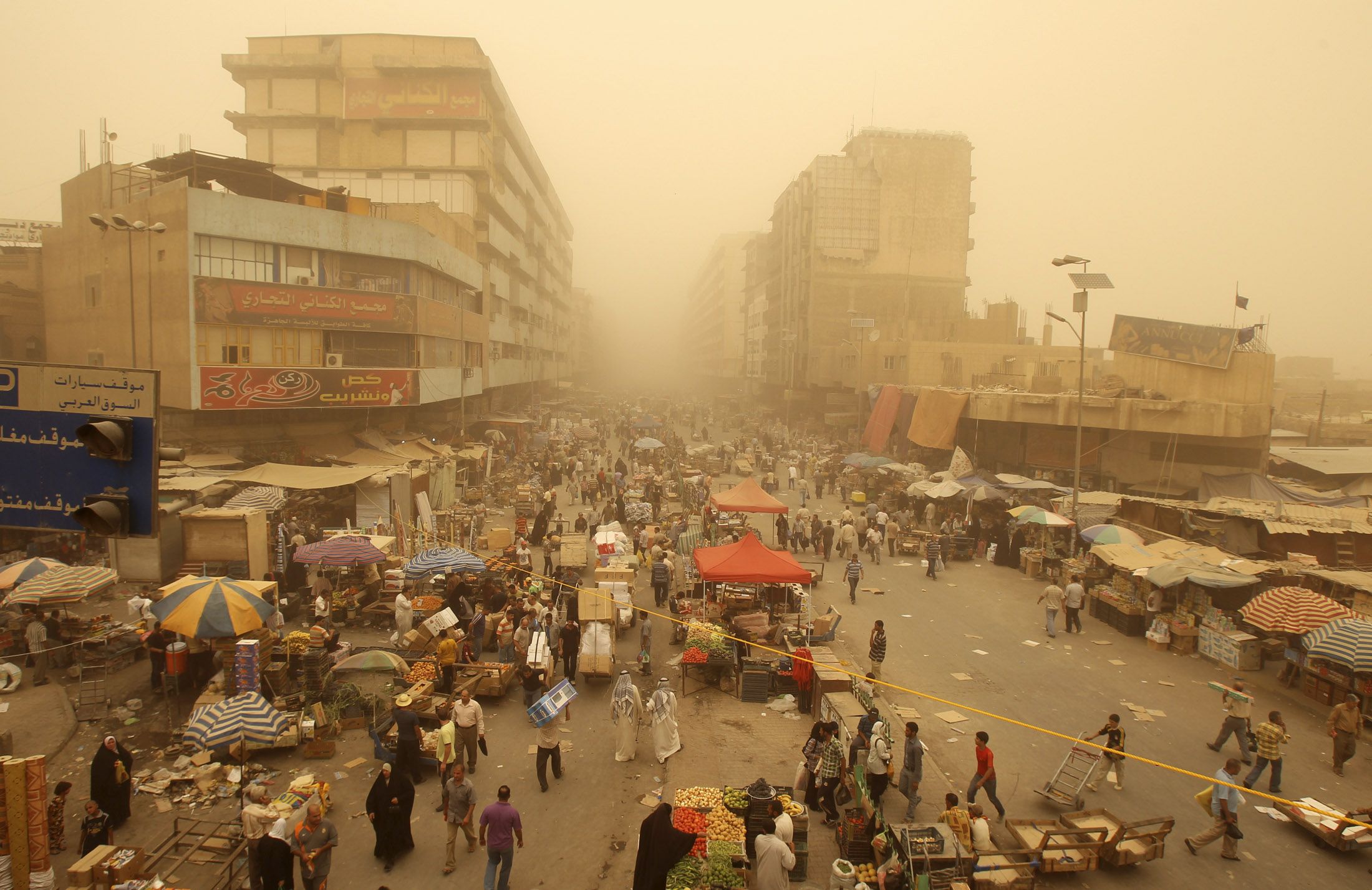 The first woman in Iraqi history to be appointed acting mayor of Baghdad began her work in office today.
Dr Zekra Alwach holds a PhD in civil engineering and works as director general of Iraq's Ministry of Higher Education, the Iraqi government agency responsible for higher education and scientific research.
She replaces former mayor Naeem Abaob al-Kaabi, who was dismissed by prime minister Haidar al-Abadi on February 17, amid widespread violence and allegations of corruption in the Iraqi capital.
Dr Alwach, who is not regarded as holding an affiliation with any political party, takes on the most important administrative role in Baghdad and is the only woman to hold such a post out of 22 Arab League nations.
Her appointment comes at a difficult time for Baghdad, which is plagued by attacks from Islamic State militants, who control large parts of the country, on a near-daily basis. Just yesterday, a spate of bombings in and around the city killed at least 37 and injured many more.
Dr Alwach's predecessor was widely mocked by Iraqis. "Aboub is a clown," Yasser Saffar, a Baghdad baker told AFP. "Abadi should have sacked him from the start. All his statements were ridiculous."
Dr Syed Sadiq, officer-in-charge of the UN Women branch in Iraq, says he applauds the appointment of Dr Alwach and believes she will do a great deal towards promoting women's rights and gender equality in the capital.
"She has the unique opportunity to work directly with the prime minister to enable women's voices to be heard, raise concerns and make recommendations," he says.
"We are confident she will contribute to the safety and security for all in Baghdad."
Yanar Mohammed, president of the Organization of Women's Freedom in Iraq, says the appointment of an educated woman to the role of mayor sounds very promising. However, she warns that the move could turn out to be 'decorative' if much-needed reforms do not follow.
"The old mayor was a favourite of the previous prime minister and had absolutely no education. He turned Baghdad into a hub for corruption and a wreck of basic services," she says.
Mohammed would like to see Dr Alwach award legal status to secret women's shelters currently run by her organisation and provide extensive gender-sensitive awareness training for judges and police dealing with trafficking and honour killing cases.
"I would also like to see her support a law for trafficked women's right to citizenship, without the need to bring a father, brother or a husband to get the procedure in place," she adds.
Zainab Hayder, an Iraqi biomedical science student at a British university, says Dr Alwach's appointment has been met very positively, and hopes it will open the door for more women to take up positions of authority in the country.
"She's a 'fresh face' so to speak, and with her comes new hope for a better Baghdad," she says.
"The fact that she is a woman is a 'cherry on top', since it shows that women are an active part of society and will remain to be so. It is definitely a positive step forward in terms of gender equality, since it shines a light on women, to ensure their issues and presence have not been forgotten."