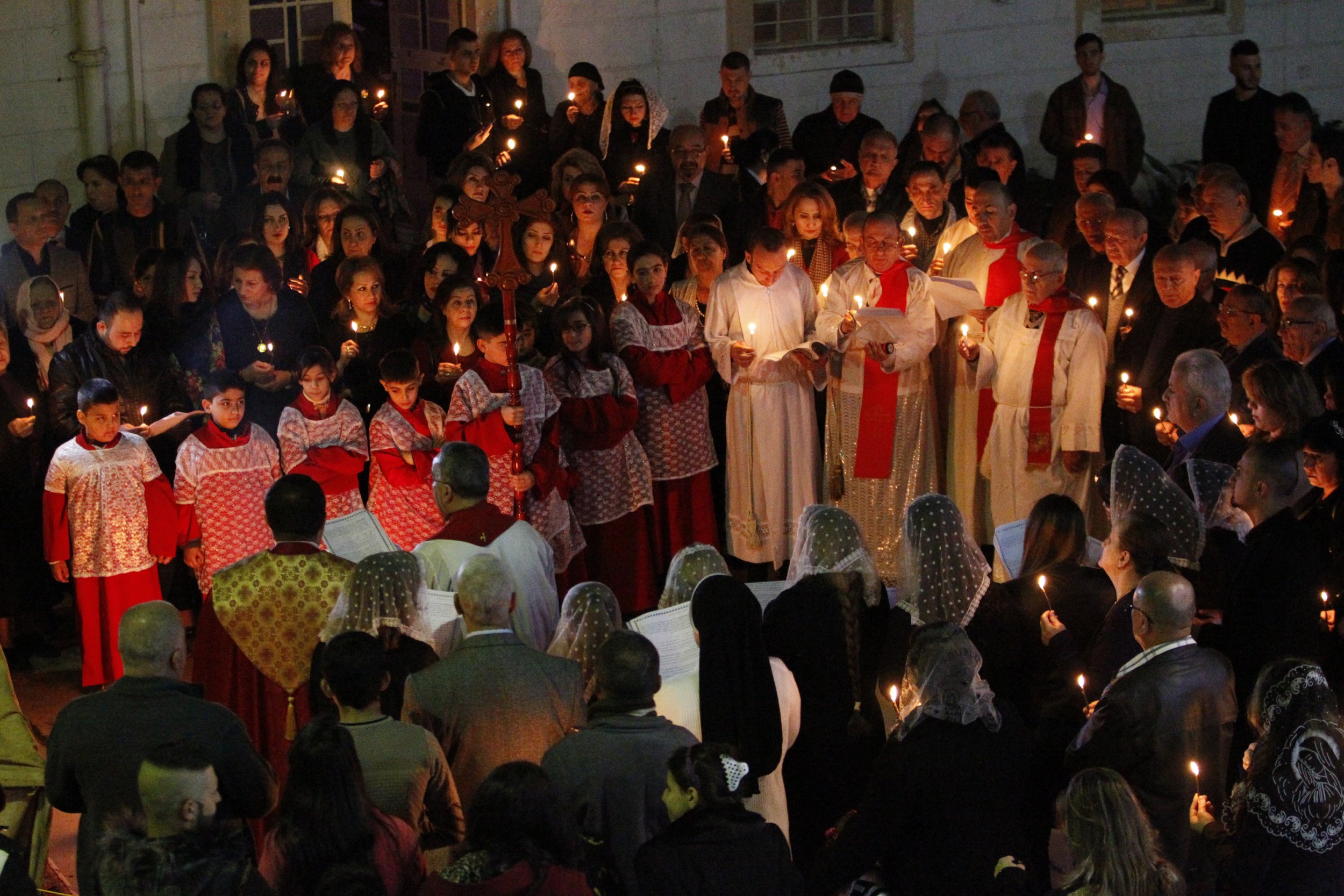 Baghdad's embattled Christian community worshipped defiantly Wednesday night at Christmas Eve mass.
The pews filled at Baghdad's Sacred Heart church, as people remembered the darkest year in memory.
Blast walls shielded the church and seven policeman flanked the outside of the house of worship, in an indication of the government's fear of an attack on the religious groups by jihadists who consider them non-believers.
The congregation sang in unison: "Praise Jesus, our Lord. Oh praise him" as incense burnt in the darkened church.
The worshippers paid tribute to the thousands of Christians displaced this summer in northern Iraq when Islamic State seized the city of Mosul in June and in August pushed on toward Iraqi Kurdistan, over-running Christian towns on the Nineveh plain.
"The recent conditions have left us with a bit of sadness for our brethren, be they Christian or non-Christian, those who were displaced and harmed," Father Thair Abdul Masih told Reuters.
"Christianity is the religion of peace and we pray for these people to return to their homes. We pray for all evil to vanish," he said.
Some had personal stories of those displaced this summer in northern Iraq, who have scattered to Iraqi Kurdistan,Turkey and Lebanon.
"They live in misery… yet we still exchange blessings and congratulations of Christmas and the New Year," said Fadi Rafaat, 27, an assistant to the priest. "We celebrate the happiness of Christmas, but deep inside we carry the sadness of Iraq."
The holiday season weighed heavily on some. Earlier in the day, a mother and daughter on a busy street in the neighborhood of Karrada, argued about whether they should stay in Iraq or give up on the country.
The mother insisted she would die in Iraq unafraid, but her daughter longed to escape. Last year her son was robbed at gunpoint working in a jewelry shop.
"I wish to leave this country as soon as possible because we, Christians, have been hunted down by extremists and reduced into a very small minority," the woman said, who declined to give her name. "Life is not very kind to us these days."
Iraq's Christians once numbered about 1.5 million. There are now believed to be less than 500,000 out of a population estimated at 32 million, according to the US State Department's 2013 International Religious Freedom Report.