At Baha Mar, Planning for an Art Renaissance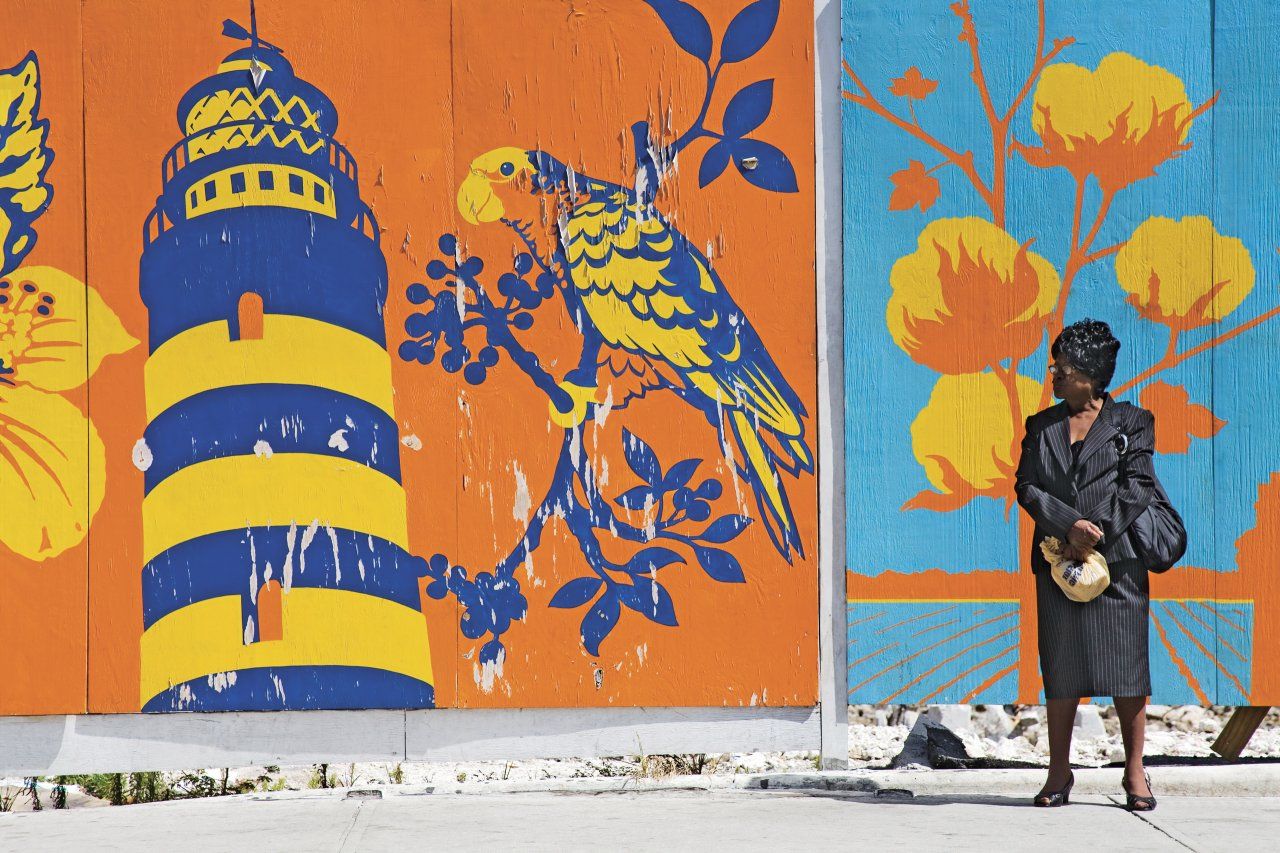 It would be easy to revel in the Dionysian pleasures the Bahamas have on offer (conch fritters and rum concoctions are only a few), but as the commonwealth enters its 40th year of independence from Great Britain, even the culturally astute have reason to touch down. An artistic boom is on the horizon—and soon roving gamblers, sun-seekers, and spa obsessives will get a taste of local talent.
Currently, the 1,000-acre construction site in Nassau that will transform into the Baha Mar Hotel and Casino contains piles of steel and vats of concrete, but also an immense opportunity for the region: more jobs, a torrent of tourists, and the evolution of Cable Beach into a chic "Bahamian Riviera." Yet the $3.5 billion luxury enclave, with four hotels and a 100,000-square-foot casino set to open at the end of 2014, is also promising to double down on contemporary art. At Baha Mar's recent "topping off" ceremony—a centuries-old act celebrating the completion of a building's highest floor—Sarkis Izmirlian, the resort's CEO, announced the property would feature a gallery space and artwork created by local artists. This means that unlike other hotels, guests here won't eat their breakfasts staring at stock photos of turquoise water, but perhaps will dine under an abstract self-portrait by Bahamian legend Kendal Hanna.
Also announced was the participation of hometown hero Lenny Kravitz, whose design firm will take charge of the resort's nightclub and villa. Kravitz spent much of his youth in the Bahamas, which he called "one of my favorite places in the world."
This relaxed, Kravitzian vibe extends to the local arts scene, which appears less competitive than its stateside equivalents. The National Art Gallery of the Bahamas, housed in a sun-yellow 19th-century house, borrows works from the D'Aguilar Art Foundation for its exhibitions, and both will loan to Baha Mar. One of the biggest supporters of the arts is Saskia D'Aguilar, who began her career in finance in New York and started the D'Aguilar Art Foundation after moving to the Bahamas to preserve the artworks collected by her father-in-law, Vincent D'Aguilar. She wants the public to realize that Bahamian culture extends much further than sun and sand. "With Baha Mar coming forward to recognize young and upcoming artists, they bring the culture of the Bahamas to the cusp of recognition," she says.
Indeed, this means another outlet for local artists, like the late Amos Ferguson, whose intensely colorful and insightful paintings often had his phone number written in careful print at the bottom, should anyone have wanted to get in touch. Or Antonius Roberts, a painter and sculptor who last year opened the charming Hillside House, a studio and gallery space, just a stone's throw from the National Art Gallery. Almost certainly displayed at Baha Mar will be Susan Katz's intricate collages, a group of which already inject life into the arrivals terminal of the Nassau airport.
But even before Baha Mar's opening, Bahamian artists are making a play for a wider stage. On March 7, the Bahamas-based Popopstudios will have a presence at VOLTA NY, an invitational show for emerging artists held in New York. And in June, the Bahamas will participate for the first time (along with seven other newbies) during this year's edition of the Venice Biennale, the art world's most renowned exhibition. All of this, and only 40. Just think of what the Bahamas can achieve in middle age.
At Baha Mar, Planning for an Art Renaissance | Culture