#BahamaStrong Trends While South Florida Boaters, Volunteers Gear Up Efforts To Help After Hurricane Dorian
Floridians know the devastating effects of catastrophic hurricanes. From Andrew in 1992 to Michael in 2018, and many, many storms before then and in between, they have seen destruction firsthand.
Many in South Florida kept a watchful eye on Hurricane Dorian from its status as a tropical depression until its raw power of obliteration in the Bahamas as a deadly Category 5 storm. The Bahamas are a popular tourist spot for many in South Florida, from weekend getaways to fishing trips. Now that Dorian's path is pretty much steering clear of South Florida, residents from Ft. Lauderdale to the Keys are doing what they can to help Bahamians.
The City of Miami has joined the trending #Bahamas and has also designated these 16 spots around the city — including the city's fire stations — to collect items like water, canned food, can openers, diapers and first aid kits, according to a report from the Miami Herald. The city plans to stock these supplies aboard seaplanes by Wednesday, if weather permits, to transfer the items.
The list of items are:
Water
Canned goods
Can openers
Mosquito spray
Sunscreen
Diapers
Baby formula
First aid items
Flashlights
Batteries
Small generators
On the City of Miami website, it says the city and its residents had already stocked up on supplies in case Dorian made its way there. But if the city was spared, they were ready to help the Bahamas.
"The Bahamas have been devastated and we are dedicated to helping as much as possible as fast as possible," the city stated. "Please drop off the following list of items to the City of Miami Fire Stations listed below as well as Greater St. Paul AME Church and Christ Episcopal Church, both in historically Bahamian Coconut Grove."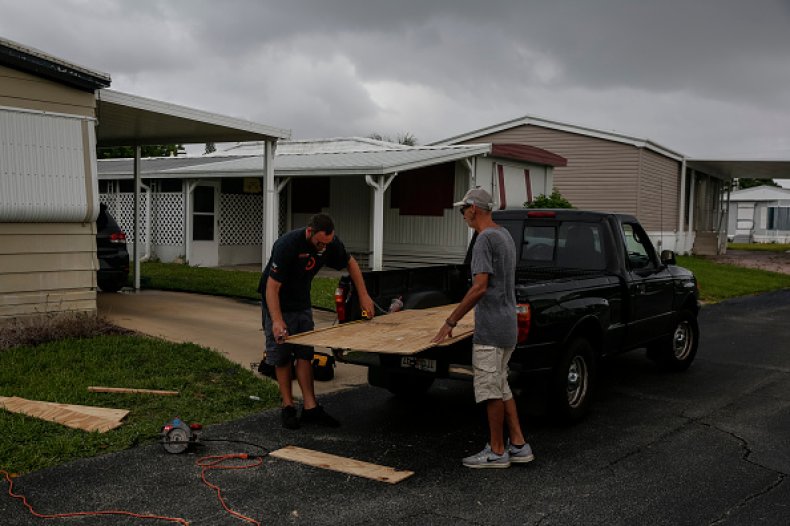 The Miami Herald teamed up with The United Way of Miami-Dade to launch Operation Helping Hands to help relief and recovery efforts in the region struck by Dorian. Here is how people can donate to that fund.
There is a large boating community in Miami that also makes frequent trips to the Abacos in the Bahamas every year, and they are in the beginning stages of forming a fleet to make the journey to the Bahamas to help their friends. They are looking for both supplies and volunteers to transport.
"To help in the Hurricane Dorian aftermath, a group of our Miami boating community that frequents the Abacos every year are putting together a relief effort to take supplies and volunteers in any capacity to the Abacos," the Facebook post read, adding they are looking for fuel donations to help facilitate the trip.
Other hurricane efforts in South Florida include:
Youth Fair makes request to 'Be there for the Bahamas'
This GoFundMe effort includes the Miami-Dade County Fair & Exposition, Inc. and The Youth Fair to work with Bahamian Authorities to ensure 100 percent of the proceeds raised will go directly to aid the Bahamian victims of Hurricane Dorian
'Key West Cares' Bahamian effort
Green Turtle cay in the Abacos is a sister city to Key West, whose city leaders plan to set up a trust fund for financial donations to assist their friends in need. A Facebook page called Conch Republic Hurricane Dorian Help was created for people to join and/or donate.
World Central Kitchen Relief
The World Central Kitchen (WCK), created in 2017 by chef José Andrés, has a "Chef Relief Team" in the Bahamas, and their plan is to initially prep food and water to fly to Abaco and the Grand Bahamas beginning as soon as Monday night. Donations can be made here. WCK donated $3.7 million in meals in Puerto Rico after the powerful Hurricane Maria devastated the island in 2017.