A young Bahamian girl, who was separated from her godmother in Florida after escaping Hurricane Dorian, was reportedly sent to a children's shelter in Miami by U.S. Customs and Border Protection (CBP) officials.
CBP officials separated Kaytora Paul, 12, from her godmother at Miami International Airport on Sunday night shortly after the pair escaped from Abaco island amid Hurricane Dorian, according to the Miami Herald.
When Kaytora and her godmother landed in West Palm Beach from Nassau, officials transferred them to Miami International Airport, where they were subsequently separated because they were not biologically related, according to the girl's mother, Katty Paul.
The young girl was then placed at His House Children's Home in Miami Gardens, a non-profit, faith-based organization in Miami-Dade County, under the custody of the U.S. Department of Health and Human Services, the newspaper reported. The location also functions as a U.S. government facility for unaccompanied migrant children.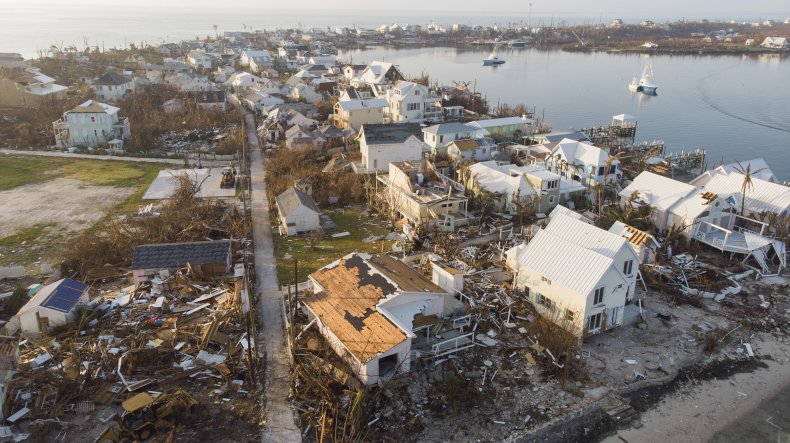 According to the Herald, Kaytora's biological aunt had attempted to collect her from the airport, but was denied custody by officials.
"I thought losing my house was devastating. Or having to relocate to a different island or country was devastating," Paul said. "But when I found out that they got her, my baby, I mean, there are no words. It was at that moment that I really lost everything."
Paul told the newspaper their family — which consists of her husband, daughter, and three other children — had narrowly escaped the hurricane which devastated the Bahamas last weekend. "We were in our house when the roof collapsed. The floodwaters kept rising. We spent six days in our Dodge sleeping with the windshield broken, getting wet in the rain," she said. "To go through that harrowing experience with your children, and then for one to be taken away from you?"
When rescuers arrived for the family, Paul said "there wasn't enough space," which prompted their decision to leave Kaytora with her godmother. "I sent my 12-year-old with her godmother, while I stayed with our two youngest and my husband stayed with our adult son," she explained.
Paul arrived in Miami on Tuesday to collect Kaytora but officials informed her that she must successfully apply to be her daughter's sponsor with HHS before she can be allowed collect her. This process has taken some several weeks in the past as the guardian must prove their relation with the child through official documents, such as a birth certificate and proof of address. According to Paul, officials have informed her that she is only permitted to remain in the U.S. until September 26.
U.S. Customs and Border Protection and the U.S. Department of Health and Human Services did not immediately respond to Newsweek's request for comment.
Earlier this week, the World Food Programme said that roughly 13,000 homes in the Bahamas were destroyed by Hurricane Dorian, leaving more than 76,000 people in the Abaco and Grand Bahama islands in need of shelter.
"The Category 5 hurricane was stuck on the islands for two days, and there is no infrastructure capable of withstanding such a scourge," Regis Chapman, WFP's Head of Programme for Latin America and the Caribbean, said.
Carl Smith, a spokesman for the islands' National Emergency Management Agency, told Reuters on Tuesday that Dorian's death toll in the Bahamas had risen to 50. The last reported figure was 45.