Bahrain, Sudan, UAE Follow Saudis in Severing Diplomatic Ties With Iran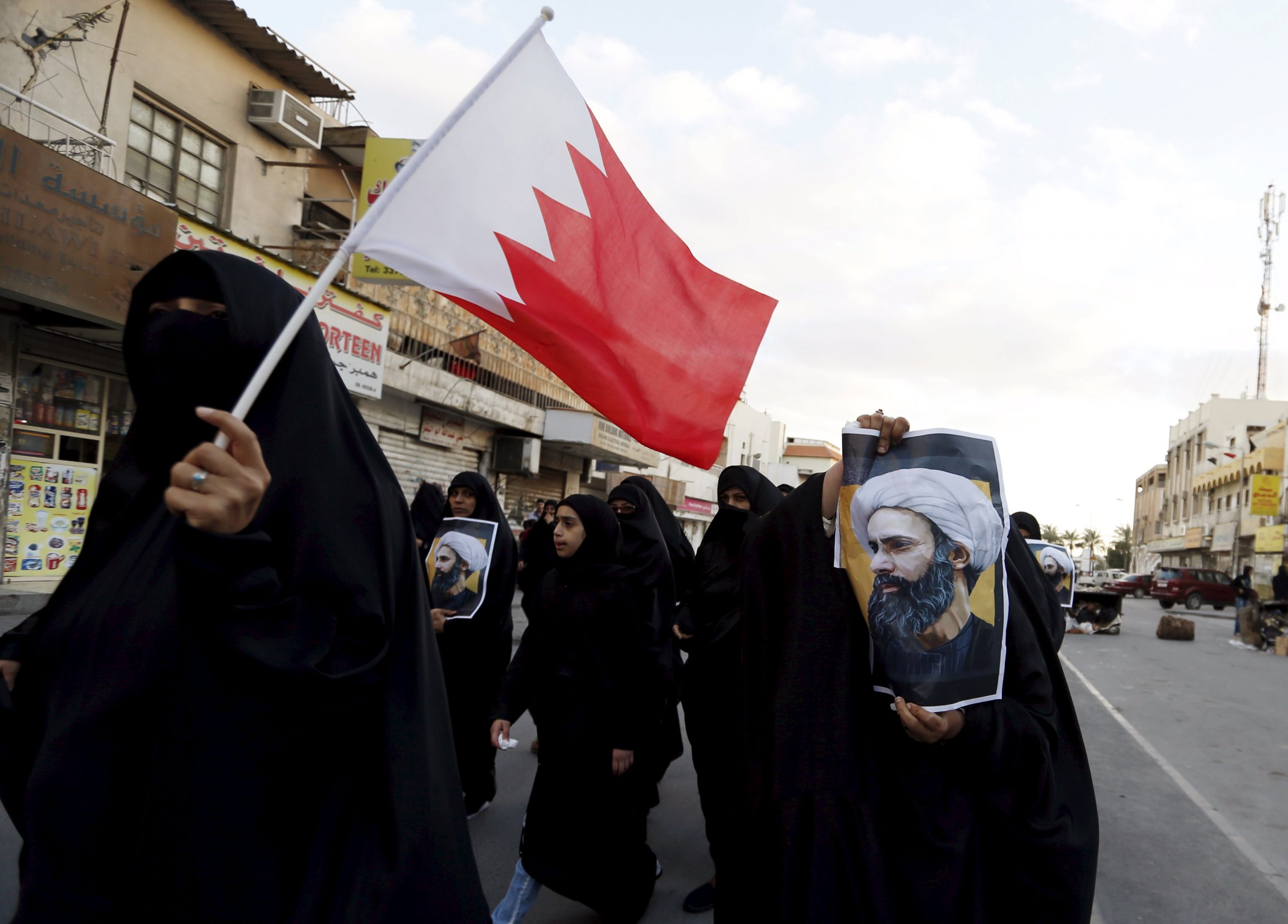 Bahrain, Sudan and the United Arab Emirates (UAE) on Monday followed ally Saudi Arabia in severing or downgrading diplomatic ties with Iran after protests in Tehran triggered by the Saudis' execution of a prominent Shiite Muslim cleric.
Saudi Arabia executed dozens of people last week on terrorism charges, including Sheikh Nimr al-Nimr, a Shiite cleric who was a vocal opponent of the Saudi royal family. Soon afterward, protests erupted in Tehran, the capital of Shiite Iran, with demonstrators storming and setting fire to the Saudi embassy in the city. Citing security concerns, Saudi Arabia on Sunday expelled the Iranian envoy to the country, giving him 48 hours to leave, and cut its diplomatic ties with Iran.
On Monday, Bahrain—an island nation that has a majority-Shiite population but is ruled by a Sunni king—gave Iranian diplomats 48 hours to leave the country and accused Iran of "increasing, flagrant and dangerous meddling" in the workings of the Gulf states. The foreign ministry of Sudan, a predominantly Sunni Muslim country, called the attack on the Saudi embassy in Tehran "barbaric" and also announced its severance of diplomatic ties with Iran on Monday.
While not fully cutting ties with Iran, the UAE said it will "downgrade" its diplomacy in Iran, with plans to deal solely with business in the country, and decrease the number of diplomats there in light of what the UAE's foreign ministry said on Monday was "Iran's continued interference in the Gulf and Arab countries internal affairs."
Germany on Monday called on Saudi Arabia and Iran to mend ties, with government spokesman Steffen Seibert saying they should "use all possibilities to improve their bilateral relations."
Seibert added that relations between the two countries "are of fundamental importance for solving the crises in Syria and Yemen, and for the stability of the entire region." Tensions between Iran, the main Shiite power in the Middle East, and Saudi Arabia, the region's leading Sunni power, are running high, with the countries backing opposite sides in the wars in Yemen and Syria.
Following the execution of 47 people on Saturday, the U.S., a Saudi ally, reaffirmed "our calls on the Government of Saudi Arabia to respect and protect human rights, and to ensure fair and transparent judicial proceedings in all cases." The U.S. also called on Iran and Saudi Arabia to take "affirmative steps" to mend ties.