Serial Rapist Charged With Kidnapping Woman 3 Weeks After Being Freed From Jail
The Massachusetts Bail Fund posted bail for rapist Shawn McClinton, three weeks before he was arrested for raping another woman.
The Massachusetts Bail Fund has been criticized for helping to release dangerous criminals back into society. The organization believes that the bail system should be abolished as it penalizes the poor and only serves those who can afford it. Its motto is "Free them all." It maintains that if a criminal is too dangerous, a judge should hold them indefinitely.
The organization posted $15,000 bail to set McClinton free on a violent rape charge dating back to 2018. McClinton was also convicted of raping and abusing a child in 1994 and of rape in July 2007.
McClinton is alleged to have met his most recent victim on Tuesday evening in Quincy, before kidnapping her and taking her to another location in Dorchester, then raping her on Wednesday morning.
Boston Police Commissioner William Gross was "appalled" that McClinton would be freed by the Massachusetts Bail Fund. "We're getting to a point in society where we're giving more credence to criminals than victims. We're talking about violent offenders. Why would you bail someone who committed rapes?"
On Thursday, Judge Lisa Grant of Dorchester District Court ordered McClinton to be held without bail.
"I find probable cause that Mr. McClinton committed a new violent offense, while on release for a violent offense," the judge said. "I find there are no conditions that would ensure the safety of the community, particularly females."
Massachusetts Bail Fund has received a surge in support since the pandemic and the killing of George Floyd. People have collectively donated huge sums of money to the cause. Previously, bond amounts paid by the organization were capped at around $500 for misdemeanor offenses. In recent weeks the Bail Fund has as paid much as $85,000 to release suspects on more serious charges.
The Bail Fund quotes U.S. Supreme Court Justice Hugo Black, on its website: "There can be no equal justice where the kind of trial a man gets depends on the amount of money he has."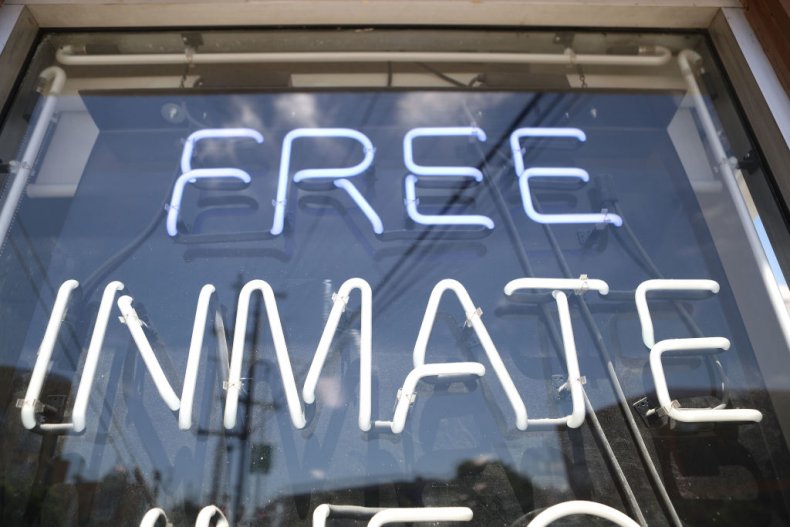 Suffolk County District Attorney Rachael Rollins believes the organization got it very wrong in the instance of McClinton.
"The person they bailed out is a sexual predator that hurts and rapes women and children. The Bail Fund posted $15,000 and set McClinton loose on our community ... They have no responsibility to or compassion for the victims and survivors of his crimes, or the families that he has destroyed."
Newsweek has contacted the Massachusetts Bail Fund for further comment on posting bail for McClinton.