Bail Set at $6M for Mom Accused of Killing 3 Kids on Mother's Day Weekend
A steep bail has been set for a woman in California who was arrested after her children were found dead over Mother's Day weekend.
The Los Angeles County Sheriff's Office confirmed that 38-year-old Angela Flores was arrested on suspicion of murder Sunday night after her three children were found unresponsive at her San Fernando Valley home. The children, whose identities have not been disclosed, were described as a 12-year-old girl and two 8-year-old boys, KTLA reported.
Flores was taken into police custody and her bail was set at $6 million. According to California-based law firm Spolin Law, the typical bail amount for charges related to murder in the state is around $2 million. Fox Los Angeles reporter Gigi Graciette reported Monday that another of Flores' children, a teenage son, was taken into custody in connection with the crime. As he is a minor, no information about him has been released at this time.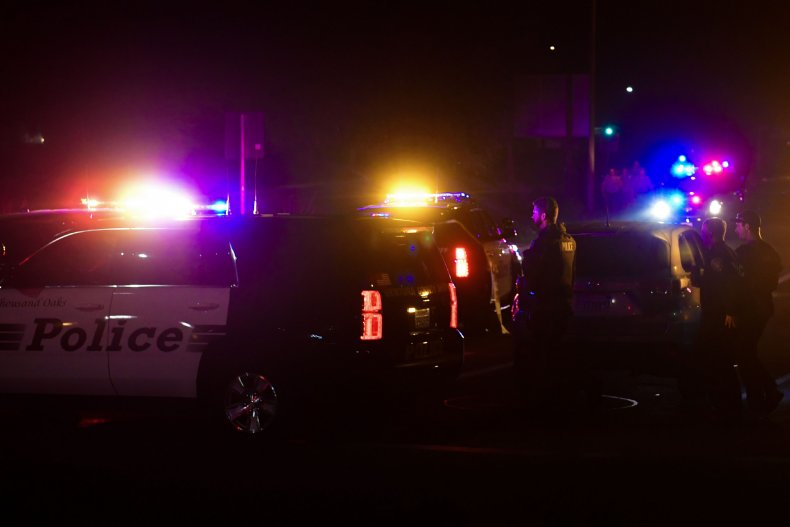 Police were dispatched to the home on the 22500 block of Victory Boulevard around 7:40 a.m. on Sunday after receiving calls about a potential assault with a deadly weapon, according to ABC 7 News. Flores was detained at the scene prior to her formal arrest. Neighbors later told KTLA that they had heard a woman screaming in the house the night before, with some claiming to have seen a woman holding a candle and a bible.
"I figured she was just in the wrong place...mentally not OK, but it ends up being she lived two houses down from us," neighbor Pricila Canales told KTLA about the situation.
Canales told ABC 7 News that shouting could sometimes be heard from the home, which the family had moved to three months ago. "I kept hearing 'my family is abusing me' and [I] just kept hearing screaming, but I couldn't make out what she was saying," she explained hearing the night before the suspected murders.
Other neighbors, however, claimed that there had been no indications that something was amiss at Flores' home prior to Sunday and no signs that things would turn violent.
"Just saw them out here you know. They have the nicest house on the block," an unnamed neighbor told KTLA. "They looked like really nice people. No reason to suspect anything."
No information related to the causes of death for the children has been released at this time, with investigators saying that they are still looking into exactly what happened to them.
Newsweek reached out to the Los Angeles Police Department for comment.