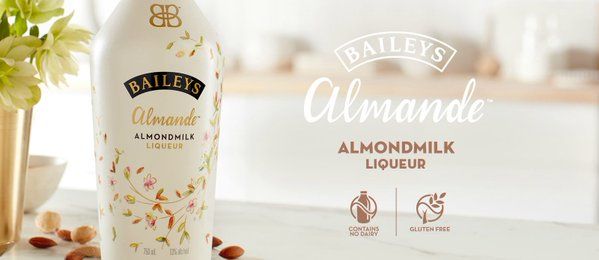 Vegan drinkers will be pleased to discover that Baileys has launched its first dairy-free alternative to the much-loved coffee-flavoured liqueur.
Introduced in 1974, the Irish whiskey and cream-based liqueur claims to have been the first of its kind on the global market. An estimated 82 million bottles are sold every year in over 160 countries, requiring 220 million liters of Irish milk during manufacture.
Despite the popularity of the original Baileys recipe, the brand produces a variety of different flavors, including biscotti, which launched in 2011, and vanilla cinammon, which hit U.S. supermarket shelves in 2013. However, none of the options anywhere in the world were suitable for vegans—until now.
The latest addition, Baileys Almande is "made from sweet almond oil and almond essence, cane sugar and purified water with a touch of real vanilla," according to the Baileys website. The suggested serve is over ice, or mixed with coconut water as a cocktail. Packaged in a white bottle with a floral pattern, the new drink's 13 percent alcohol content is also lower than the 17 percent alcohol content of the original.
Newsweek contacted Baileys but pricing and stockists are yet to be confirmed.