Bailing Out the COVID Economy Is Job One for Joe and Mitch | Opinion
So...what happens to the Wall? Does Mexico still have to pay? That aside...whew. Joe Biden is now President-elect Biden. But still wondering why the polling outfits seemed so shaky in some places? If you'd like a good explanation, step into the Newsweek Wayback Machine and read On the Street deputy Sam Hill's story about the nation's expert canvassers. (Click here.) Don't say he didn't warn you. In the meantime, here's what I have going: why it's now time for Senate Majority Leader Mitch McConnell to wave the white flag and get a COVID-19 bailout package done—or else; why China stopped the world's largest stock offering ever right in its tracks; and finally, why I'm so sad about the decline of ice cream legend Friendly's, as it files for bankruptcy a second time. The good news: you can still get the chicken tenders and, of course, a Fribble.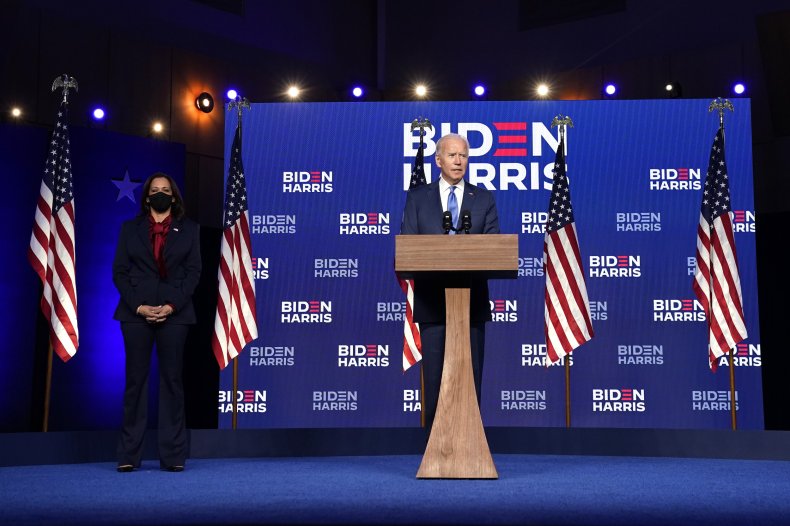 Finally a COVID Bill? The now, and apparently forever, McConnell has said he wants to pass a COVID stimulus package before President-elect Biden is sworn in. It would be a good thing, says Dan White of Moody's Analytics. He warns that if Congress fails to pony up significant relief—and COVID-19 hits hard this winter—the country could head smack into a double dip recession. Wrote White in a September report: "The fiscal consequences of such a scenario for states and local governments would be the worst since the Great Depression." It may not get to that. The prospects for a bailout are good, largely because the resistance to helping municipalities may be crumbling among the "don't-bailout-the-blue-state" gang. After all, COVID-19 is an equal-opportunity pandemic, as we've learned. Republican states, for instance, such as Louisiana, are facing steep revenue declines as the result of the COVID surge (and a few hurricanes.) In New York City, there are fears that reduced transit usage will result in job losses of 450,000. Local and state governments, in fact, have cut 1.2 million jobs since July, says The Wall Street Journal. And Heidi Shierholz of the Economic Policy Institute (EPI) reckons that 31 million Americans have been impacted economically by COVID. That includes the unemployed and folks whose wages have been cut. Sure, the employment picture seems better as the country added more than 600,000 jobs last month. But there will be a lot of restaurant and retail jobs at risk as the weather continues to cool. And we're still 10 million jobs short of February's totals, per EPI. Meanwhile, last week, another 751,000 Americans filed for unemployment benefits and The Conference Board says that more than 50 percent of the companies that cut wages haven't restored them yet. It all adds up to this: it's time for Mitch McConnell to stop trash-talking the likes of Massachusetts and do his job.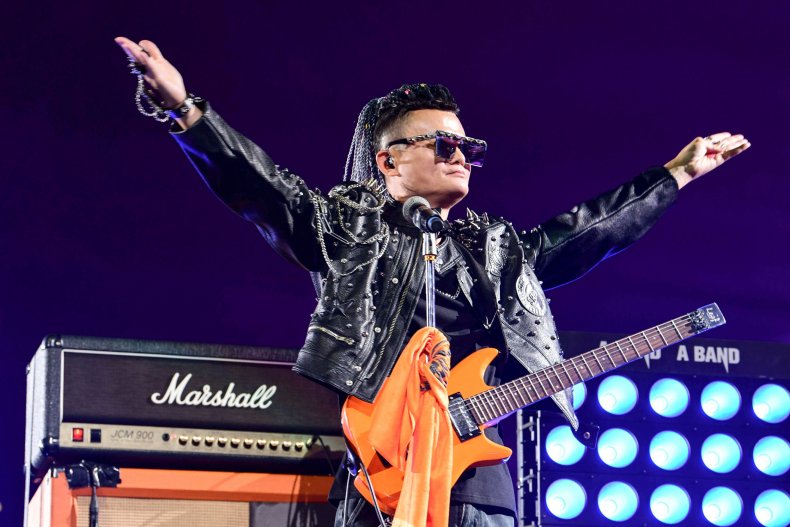 Who's the Boss? Last week I watched in wonder as the Alibaba Group spinoff, the financial/tech firm, the Ant Group, was about to be listed on the Hong Kong and Shanghai stock exchanges. What was touted as the biggest initial public offering (IPO) ever, the listings would have raised some $35 billion for the company. But last week the Chinese government called a halt to the proceedings and summoned Alibaba founder and Ant Group controlling shareholder, Jack Ma, in for a little discussion. Bottom line: no IPO for now— and it may not happen for another six months per the Financial Times. Here's where Ma went wrong says says Dan Primack of Axios, (Read Dan here): The Alibaba founder gave a speech essentially taunting China's banking regulators. Ma compared Chinese banks to "pawn shops," in terms of collateral required for business borrowers, and denigrated the character and convictions of financial regulators." It didn't play well with the people who really mattered. Those same regulators turned around, changed a few rules, such as tighter regulations on micro-lending, which "effectively (forced) Ant Group back to the IPO drawing board." The IPO, per Bloomberg, would have made Ma the 11th richest man on the planet. His bragging rights over billionaires like Oracle's will just have to wait. Moral of the story: don't poke the bear.
God Save Friendly's: There have been a lot of Chapter 11 bankruptcies in the restaurant business in recent months, but few have meant all that much to me. But Friendly's, an ice cream/food shop, which has been decline for years, is different. If you don't know Friendly's—and there's no reason that you should if you reside outside the Northeast—here's a brief summary: Founded in 1935 by the Blake Brothers, Curtis and Prestley, Friendly's is a sit-down, casual restaurant that is best known for its ice cream and a thick milkshake with a funny name—the Fribble—and a menu with a lot of fried things on it. At its peak, Friendly's operated hundreds of outlets; it will emerge from bankruptcy with 130 and a new owner. It terms of economic clout, Friendly's is no Cheesecake Factory or even Dunkin' Donuts, another New England legend. But it is big deal to me. Writing a profile on Prestley Blake was one of my early assignments as a reporter at the Journal Inquirer, based in Manchester, Connecticut. To get the job done, I would drive in my dented Rambler up to Blake's mansion in Somers, Connecticut to ask him to cooperate. He would always say 'no'; he was worried about kidnapping, which was a thing executives worried about back in 1978. But for some reason he liked me and took me to his garage/barn where he would show off his two dozen vintage Rolls Royces—a like-new 1925 model, for instance—and even a couple of mint, un-driven Mercury Cougars he had up on blocks. After awhile, I'd just use the newspaper assignment as an excuse to visit the cars. In any event, Blake and his brother, who died last year at 102, sold the company to Hershey in 1979 and Blake kept a 10 percent stake. He later fought bitterly in court with another set of owners, a tale well told in a Wall Street Journal story in 2006. We last talked about 14 years ago when I was with Fortune magazine. He didn't remember me, but asked if I'd write about his dispute with the latest Friendly's CEO, who apparently was spending too much time on the company plane for Prestley's taste. This time I was the one to say 'no'; the WSJ had it covered, I told him. But I did ask about the cars. As it turned out he was selling them all, partly to pay for the litigation. In any event, Friendly's survived Blake's lawsuit. And it seems like Prestley, with homes in Florida and Connecticut, may very well survive Friendly's. He'll be, fingers crossed,106-years-old in a few weeks! Not clear if he's going strong. But I know I can't say the same for his old company.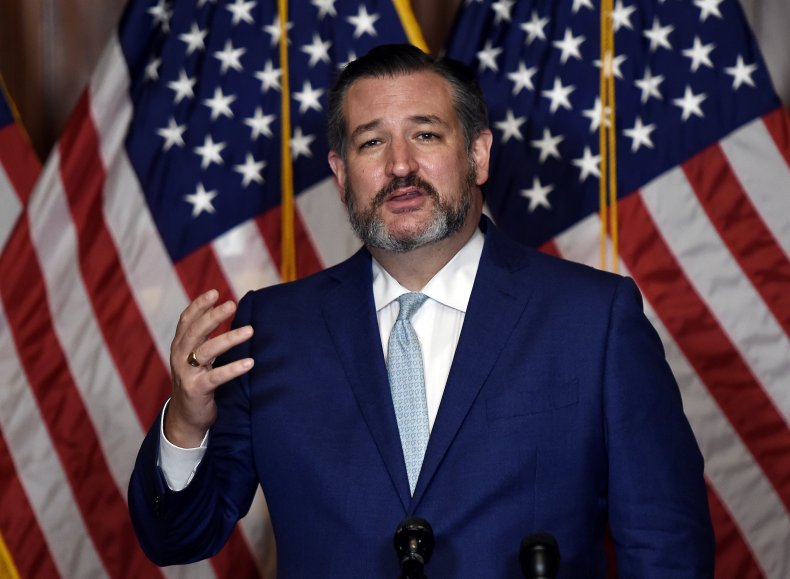 Loose Change: All eyes are on the Department of Justice antitrust battle with Alphabet/Google. But the real smackdown in Silicon Valley, I say, will be between Twitter co-founder/CEO Jack Dorsey and Elliott Management's Paul Singer, the big Republican donor who holds a 4 percent stake in the social media company. Last March, Singer and Silver Lake Partners, another hedge fund, got two seats on Twitter's board. The deal: among other things, they agreed not to meddle in Twitter's policy decisions—like, for example, rules that ban President Trump'sunhinged musings and QAnon conspiracy theories. But that doesn't mean Singer can't push Dorsey out if the company doesn't deliver results. Also, despite the hands-off policy rule, it doesn't stop donation-hungry pols like Senator Ted "they're trying to steal the election" Cruz from bashing Dorsey in congressional hearings. (Watch here.) In any case, this is going to be a good one. By the end of a year, the results of a Twitter board study of the company's "leadership structure" should be unveiled, per CNBC...Gridlock: Apparently Wall Street loves it. When it seemed clear that Biden would likely become President—and the Senate appeared to stay in Republican hands—investors appeared to celebrate as markets rose sharply. Or so analysts said. I dunno. Don't be surprised if Republicans and Democrats cooperate and peel back some of the generous breaks Trump handed big business in the Tax Cuts and Jobs Act of 2017. Someone is going to have to pay for COVID. And, by the way, how is the "jobs" part of that bill working out? Still waiting...One Final Thing: Take a minute and read Allan Sloan's great Washington Post column he wrote on the night of election day in 2016. Allan's old crystal ball, and insight, were both in fine form...On the Street Jukebox: Does "Already Gone" by the Eagles work? (Listen here)...We're onto January 20...Be safe.