Bakery Designs Special Birthday Cakes for Kids in Foster Care
Jera Stewart, the owner of Toledo, Ohio, based Jera's Heavenly Sweet, grew her bakery over the years but always wanted to find a way to give back to others.
She decided to launch an initiative, dubbed "Cakes for Kids." Fresh cakes are baked and decorated for children celebrating their birthday while living in foster care. Although there have been some obstacles since the program was first announced in early 2020, the bakery recently delivered the program's first cake to a child.
As of September 30, 2019, approximately 423,997 children were living in foster care, according to the most recent national statistics published by the Child Welfare Information Gateway for fiscal year 2019.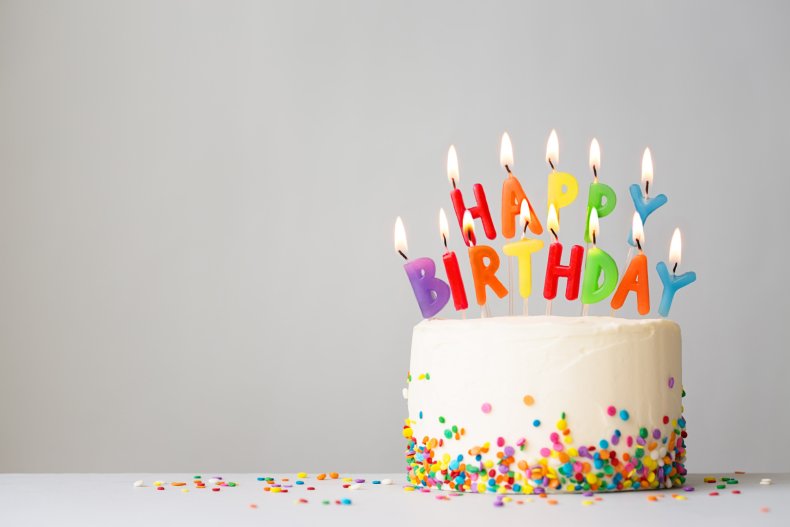 Even before officially opening her bakery, Jera knew after speaking with others who had gone through foster care that she wanted to contribute.
"I met other people who went through the system, including the woman who did my hair," Jera told Newsweek. "We started talking about cakes and birthday cakes and she told me she never had one."
She recalled her children's excitement when they had their own birthday cakes.
"The thought of kids not having that experience, not celebrating their births, that has always bugged the heck out of me," Jera said.
When she opened her bakery, she considered the different ways to reach her goal of making cakes for the children. Fundraising helped make it fiscally possible, but the bakery faced a few additional setbacks.
"After getting donations for the program early 2020, the pandemic hit which brought everything to a screeching halt," a recent Facebook post read. "Then, we moved the bakery and as you all know, we faced a lot of challenges both with opening the new space and personally."
Though there were challenges along the way, the bakery announced that the first cake was made and delivered just recently.
Brianna Stewart, the bakery's decorator and Jera's daughter, told WTOL11 the children choose the colors, add their first name and include the hobbies they enjoy on the cake.
"So then me, as the decorator, I get to sit down and think of, 'what can I do to try and convey this image of what they have in their head of what they like,'" Brianna said.
Jera noted that foster families fill out a form to place an order. Once the cake is complete, a foster parent will pick it up.
Because they are working with children, Jera said the process is done anonymously and they only know the child's first name.
The Child Welfare Information Gateway reported that children in foster care can live in several different settings.
"For example, a child may move from a group home to a relative foster home," the agency stated.
Of the estimated 423,997 children in foster care, about 46 percent lived in nonrelative foster family homes, 32 percent lived in relative foster family homes and 6 percent lived in institutions.
Other children lived in environments like group homes, supervised independent living and pre-adoptive homes.
The bakery is now prepared to take on new orders, and Jera said she is thrilled to see that the community is enthusiastic about helping with this endeavor by continuing to make donations to the initiative.
Though a cake with a name on it may seem simple to some, Jera recognizes just how important it can be to children.
"If you were born, you were meant to be here," she explained. "I know there are a lot of people who don't know that, they might think they don't have a purpose, but they do. It's just a name on a birthday cake, but it says 'someone knows me.'"