The owner of Washington D.C.'s Georgetown Cupcake became a U.S. citizen on Monday and celebrated by giving free cupcakes to the 449 other immigrants taking the Oath of Allegiance with her.
Katherine Kallinis Berman, who grew up in Toronto, was sworn alongside 449 other new citizens in at the Hylton Performance Center in Manassas, Virginia. After she recited the oath of citizenship, Berman handed out red-white-and-blue cupcakes to her fellow Americans.
"Being sworn in as an American citizen was such a powerful and moving experience," Berman, 40, told Newsweek. "I was so happy to be able to share this special moment, I wanted to celebrate it by bringing a cupcake for everyone!"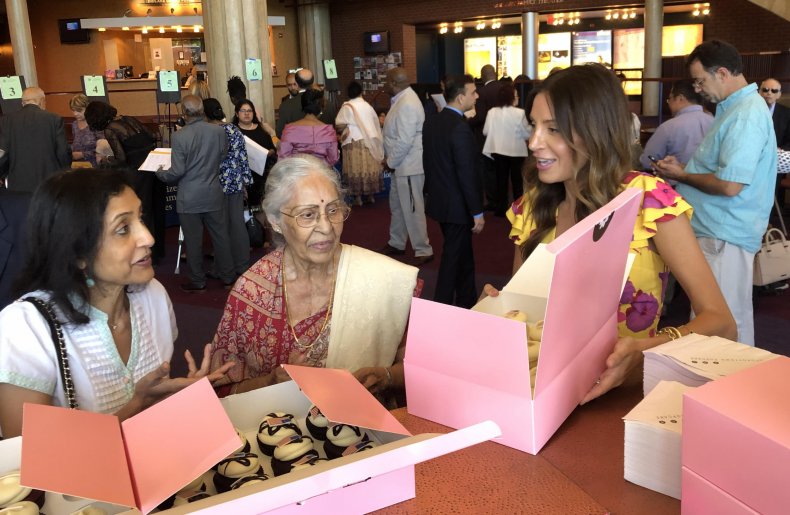 She added that, as a female entrepreneur, she was grateful "for all of the opportunities this country has given me to start and grow my business."
Berman moved to the United States with sister Sophie Kallinis LaMontagne and, in 2008, the two quit their jobs to launch Georgetown Cupcake in 2008.
Becoming a United States citizen isn't easy: Applicants legally reside in the country for at least five years (three if they are married to a U.S. citizen) before they can start the ten-step process, which includes numerous applications and even a civics test.
But for Berman, it was worth it.
"All of the greatest things that have happened in my life, have happened in America," she told WJLA. "I don't think we could have done it anywhere except for America."
She and her sister learned the art of baking from their Greek grandmother, who would let them make small cakes using leftover batter from her recipes.
After moving to the United States, they used their life savings—bolstered by a small business loan—to open their first Georgetown Cupcake in Washington, where Berman attended Marymount University.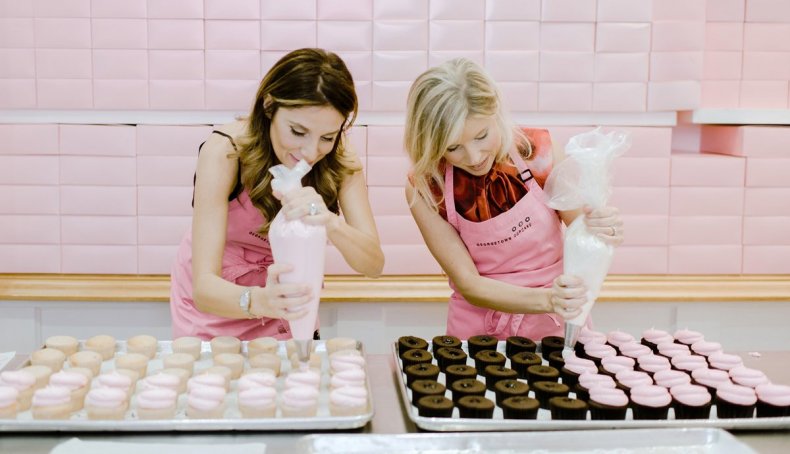 After a rave review from New York Times restaurant critic Frank Bruni in their first year, Georgetown Cupcake became a go-to destination for dessert lovers. In 2010, TLC began airing DC Cupcakes, a reality series about the sisters, which lasted for three seasons. Katherine married attorney Ben Berman in 2011 and the couple have one daughter, Isa.
Georgetown Cupcake now employs more than 300 people in seven locations, including retail outposts in Los Angeles, Boston, New York and Atlanta. They also ship their cupcakes, which come in dozens of flavors, worldwide.
Generosity is part of the recipe: Each year, Georgetown Cupcake donates 10,000 cupcakes to U.S. troops deployed overseas.