'Bakugan Battle Planet' Reinvents the Plastic Spring-Loaded Marbles
After nearly a decade, Bakugan are back! Bakugan: Battle Planet takes the tiny plastic spheres that dominated school yards and detention halls from 2008 to 2011 and adapts the game for a modern, mobile-addicted audience. For this new launch, Spin Master created a full universe of products, complete with a card game, television show and mobile app to get its audience invested and interested in the new Bakugan series.
Spin Master, known best for their Paw Patrol and Hatchimals toy lines, first released Bakugan in 2008 after seeing mild success with toy brands like Tech Deck Dudes and Air Hogs . The toy manufacturer wanted to try and create a new brand that appealed to boys and wanted to create the "marble of the future." Co-founder of the company, Ronnen Harary, frequently traveled to Japan and had fallen in love with the look, feel and aesthetic of the country's toys.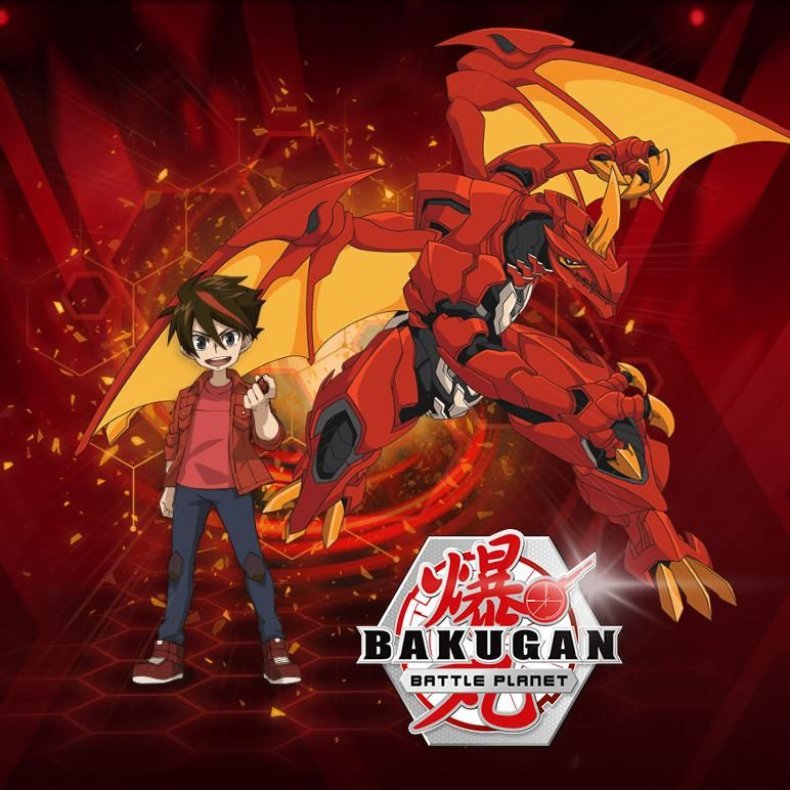 SEGA Toys, owned by Sonic the Hedgehog's SEGA, agreed to work on this marble idea, eventually developing the magnet-activated, spring-loaded future sphere that dominated the market for four years. After getting a Battle Brawlers television show, multiple video games and billions in revenue, Spin Master thought it would be smart to let the brand rest for a few years before coming back.
"Bakugan resonated with kids all over the world and quickly became a beloved brand," Harary told Newsweek over email. "It was our first franchise with engaging entertainment, coupled with innovative toys. We've always been passionate about continuing the Bakugan legacy and with the resurgence of anime and trading card games, it seemed the perfect time to launch a revived version of the franchise for a new generation of kids."
So how did Bakugan come back to toy store shelf aisles?
Bringing Bakugan Back
"Bakugan was the brand that helped to define Spin Master in its early years," Michael Tillman, director of boys marketing at Spin Master," told Newsweek at a launch event for the brand in LA. For the past two and a half years, his team has been working to develop a new identity for the game; one that will appeal to fans of the older line as well as Gen Z Fortnite addicts.
Tillman claims that the "basic play pattern of Bakugan" is what made them so successful: all you have to do is throw or roll your little ball onto a piece of metal and see it literally spring to life. The original Bakugans were very small; technology limited what SEGA and Spin Master could do with the brand. A decade has improved 3D printers, computer sculpting and international communication, allowing Bakugan to evolve.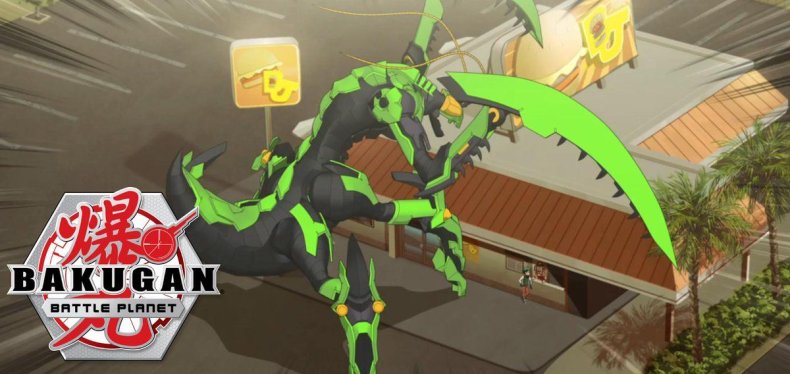 When the Bakugan team set off on their journey to relaunch the brand they wanted to capture what made Bakugan so successful the first time. That meant they needed to create an app, an engaging card game, a new television series and, of course, future marbles.
Making a Card Game
The original Bakugan series had a very limited card game attached to it. Players would roll their toys onto metal cards, where they would battle if they popped out. The game was simplistic and had very little strategic value to it, alienating players who cared about a competitive experience. For this launch, Spin Master wanted a game that had long-lasting value, so they brought in an outside development team.
Justin Gary is the CEO of Gamer Entertainment and one of the lead designers of Bakugan . At 17, he won his first Magic: The Gathering National Championship and has worked on games like the Marvel and DC Vs System TCG, World of Warcraft TCG and the Ascension card game. Since November of 2015, Gary has been working behind the scenes to develop an actual card and battle game that requires a bit more than a flick of the wrist.
"It's easy to get jaded, there are a million TCGs that come out every year, you never know which is the one that's going to succeed," Gary told Newsweek . "We are able to combine the nostalgia of a cool brand with a team that cares and understands modern game design, community building. We are planning out year three content, looking for bigger and better stuff."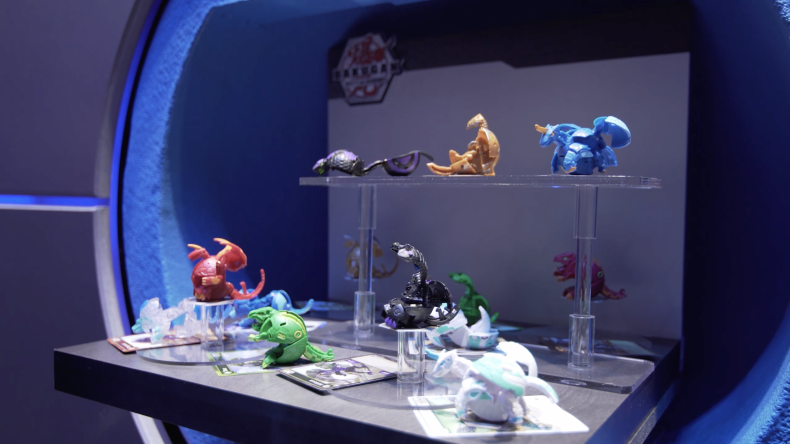 The Bakugan TCG has players build 40 card decks and arrange six metal hexagons each in the middle of the field. Players take turns hurling their Bakugan at the field, trying to "open" their magnet marbles by touching a hexagon. When Bakugan deal damage, cards from the main deck are sent to the graveyard and the first player with zero cards loses the game.
To keep players engaged outside of their own schoolyards, Spin Master is investing in a real competitive scene around this game, where "Baku Masters" can compete at the highest level and potentially earn a spot at an invitational event. At at least three different conventions in 2019, "we are planning on having a huge prescience to let you know that we are here," Gary said.
Developing the Bakugan
Having a good trading card game is useless without having the toys to back it up. That was Michael Lee's job; he's been the project designer on Bakugan since the relaunch's development phase.
He's in charge of getting the physical toys working, making sure their designs match the vision for the show and coordinating with the teams in Asia. In the beginning, every Bakugan starts as a 36-millimeter sphere that SEGA Toys than breaks apart into character silhouettes. Some of the original designs could leap inches into the air when activated, though these toned down for their final versions.
"The toys are more complex and cooler looking from an aesthetic perspective," Lee said.
Each Bakugan character has a regular version (like in the original series) and a more complex variant called a Bakugan Ultra that required dozens of hours of engineering to get right. Mantanoid, which is one of Lee's favorites, has over 20 different springs and pins trapped inside a sphere inches in diameter. "The original sketch we got for Mantanoid was a blocky looking insect-type creature," Lee said. They asked how they could bring character to his mechanical bug. "We finessed the design, did some photoshop sketches and overlays over the mechanisms." Lines were added, decals were applied and slowly but surely a terrifying plastic mantis started to take form.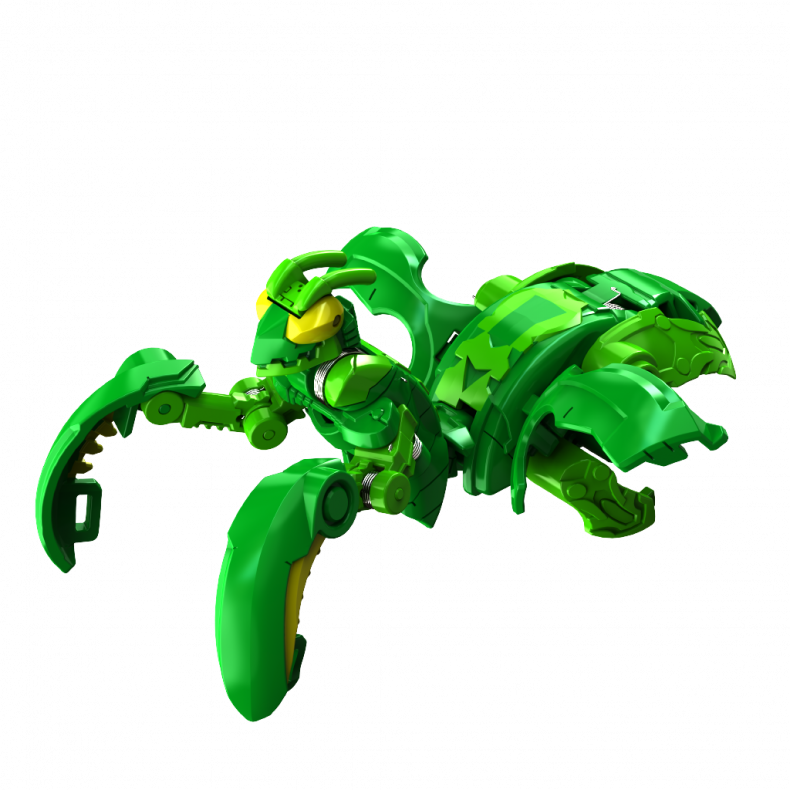 Lee believes that "toys are classic" and "kids either want their digital content or their physical toy." "Fidgital" toys that try to capitalize on internet trends by adding codes to physical toes just doesn't work. You have to a make a toy that's fun to play with, not just a marketing gimmick for an app.
Influencers Matter
The Bakugan Battle Planet television show premiered on Cartoon Network, starring "The Awesome Ones," a group of kids who make videos online of their Bakugan battles. The first season has one hundred 11-minute episodes and dozens of minute-long YouTube vignettes starring the minitarized, plastic version of the toys. Nearly every facet of the original series has been wiped clear, with only the main characters Dan and his Bakugan Dragonoid remaining from Battle Brawlers .
The show stars influencers, which didn't exist the first time the show was on the air. Bakugan came around in 2018. A brand can see a product soar in success with the right influencer backing it, but can also die without these brand ambassadors and their support. Spin Master knows the importance of these taste makers and flew around a dozen content creators, all with channels based around collectible games like Yu-Gi-Oh!, Beyblade and Pokemon.
These YugiTubers and Bey Hunters were flown out on Spin Master's dollar in an attempt to convince them to cover more Bakugan. "Our marketing has changed, this isn't something we would have spent marketing dollars against 10 years ago because there wasn't that space," said AJ Miller, brand manager of Bakugan. " You now have a cool kid who doesn't just reach the kids in his class, but kids all over the world."
William "Billiam" Thies, a YouTuber who creates video essays about nostalgic franchises, was one of the few invited. He hopes more companies will be as welcoming as Spin Master. "Many view influencers as leaders within fan communities. If a community is unhappy with a particular product release, that can be reflected or fueled by the opinion of an Youtuber or blogger," Thies told Newsweek via Twitter DM.
Bakugan is working years in advance and Spin Master is already developing figures for waves two and three. It's unclear what the future of Bakugan Battle Planet will be long term. The franchise could reach the same lofty heights as it did in 2011, or it could disappear like the countless other brands and IPs that just couldn't get it right.
"It's a fun game, but there are a lot of variables that can work against it," Thies said.