Baldwin's Lawyer Says Report in 'Rust' Fatal Shooting 'Exonerates' Actor
Lawyers for actor Alec Baldwin and the armorer on the set of the movie Rust said their clients have been exonerated after a safety report cited "serious management failures" by the film's production company in the on-set shooting that killed cinematographer Halyna Hutchins.
New Mexico's Environment Department's Occupational Health and Safety Bureau (OHSB) issued a "Willful-Serious" citation to Rust Movie Productions, LLC, resulting in a $136,793 civil penalty. Baldwin's attorney Luke Nikas said that the safety investigation exonerated Baldwin.
"We are grateful to the New Mexico Occupational Health and Safety Bureau for investigating this matter," Nikas said in a statement. "We appreciate that the report exonerates Mr. Baldwin by making clear that he believed the gun held only dummy rounds and that his authority on the production was limited to approving script changes and creative casting."
According to the OHSB report, which was filed with the Occupational Safety and Health Administration (OSHA), Baldwin's authority on the set only included actor selection and oversight of script edits.
"Mr. Baldwin had no authority over the matters that were the subject of the Bureau's findings of violations, and we are pleased that the New Mexico authorities have clarified these critical issues," Nikas continued. "We are confident that the individuals identified in the report will be held accountable for this tragedy."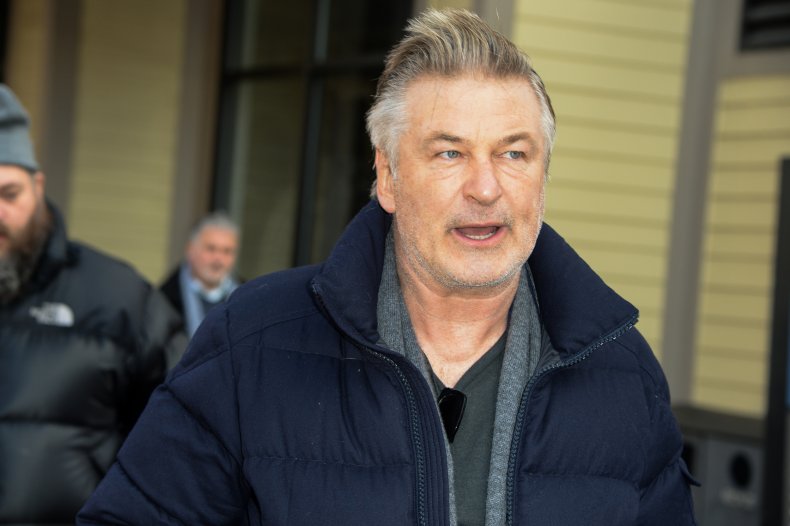 The film's armorer Hannah Gutierrez Reed is both a plaintiff and a defendant in lawsuits seeking damages in the fatal shooting. Reed was assigned to oversee weapons and training as well as lighter duties as a props assistant, according to the Associated Press.
Reed's lawyer also claims that the safety report declares Reed not at fault because she didn't have the proper time to fulfill her duties.
"After OSHA's very comprehensive safety investigation involving numerous interviews and review of documents, it has concluded that production willfully failed to follow national gun safety standards, which caused this tragedy," Reed's lawyer Jason Bowles told Deadline on Wednesday. "OSHA found that Hannah Gutierrez Reed was not provided adequate time or resources to conduct her job effectively, despite her voiced concerns."
The script supervisor who called 911 after the fatal movie-set shooting in October is suing Baldwin, saying he should be held accountable. Mamie Mitchell's attorney Gloria Allred released a statement saying that since Baldwin was a producer for the movie, he's part of Rust management and thereby responsible. Allred claims "there is nothing in the OSHA report that exonerates" Baldwin.
"Baldwin shot the gun that killed Ms. Hutchins," Allred told Newsweek. "Does he really think that he bears no responsibility for this tragedy? Mr. Baldwin wants to distance himself from what happened, but he can't do that, because the truth is that he is at the center of this tragedy."
New Mexico Environment Cabinet Secretary James Kenney added, "Our investigation found that this tragic incident never would have happened if Rust Movie Productions, LLC had followed national film industry standards for firearm safety. This is a complete failure of the employer to follow recognized national protocols that keep employees safe."
Newsweek reached out to the attorneys of Baldwin and Reed for further comment.