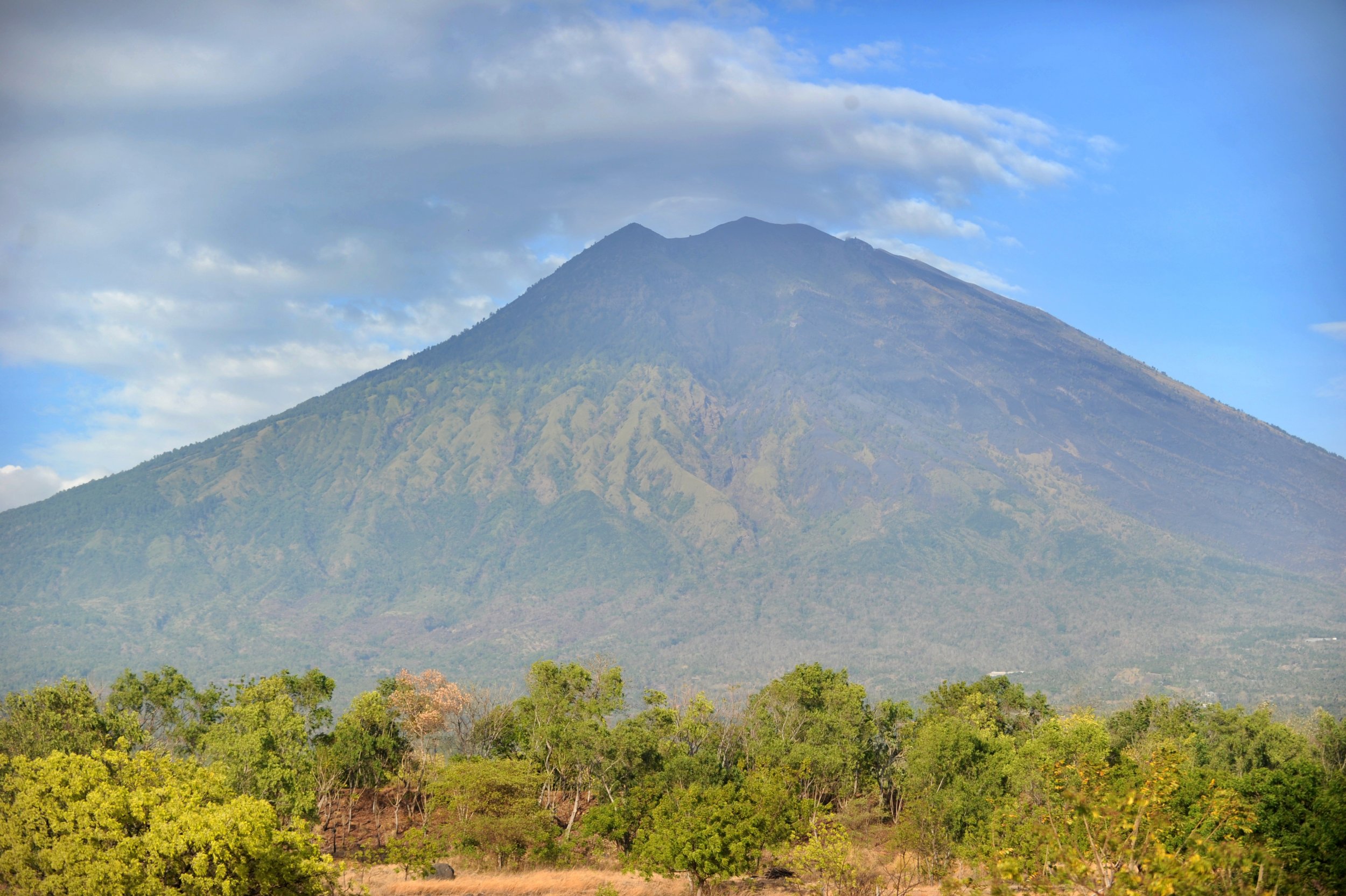 More than 35,000 people have been evacuated from their homes in Bali, in fear of a smoking volcano that may soon erupt. The new number of evacuees is more than double what officials reported earlier in the week. If Mount Agung does erupt, an additional 50,000 people may end up in shelters, Governor Mangku Pastika said, according to ABC. Pastika also declared a province-wide natural disaster for areas surrounding the volcano.
Due to a "tremendous increase" in volcanic activity, officials raised Mount Agung's alert status to "four" on Friday evening, which is the highest possible classification.
"The latest analysis indicates that Mount Agung's seismic energy is increasing and has the potential to erupt," the National Vulcanology Center said in a statement, Reuters reports. "However, no one can predict exactly when there will be an eruption."
All of the districts surrounding Mount Agung "must be prepared for the worst," Luhut Binsar Panjaitan, a senior Cabinet minister, told the Associated Press on Sunday.
The evacuees are staying in various types of makeshift shelters that have become overcrowded, including town halls, school gyms, and tents.
"If the number of evacuees exceeds our maximum capacity, we have asked that every public hall in the district be prepared to become evacuation camps," Putu Widiada, head of the local disaster management agency in Klungkung district, told Reuters.
Officials are warning tourists and residents to stay away from a 6-8 mile zone surrounding the volcano located on the city's Eastern shore. Other parts of the Indonesian island are still safe to visit, authorities report.
The Indonesian island attracts tourists from all over the world. Many Australians frequently visit the island, especially during this time of year due to school holidays. Their travel plans may be affected, but anyone who is concerned should contact their airline directly, Australia's Department of Foreign Affairs and Trade advises.
Bali's international airport in Denpasar, is still operating on their usual schedule.
"Local authorities have temporarily suspended all outdoor activities such as hiking and camping activities in proximity to the crater," the department said, according to The Guardian.
Mount Agung--one of 130 active volcanoes in Indonesia--last erupted in 1963, killing about 1,100 people. The deadly eruption blasted ash 12 miles into the air. The ash then traveled about 1,000 miles away to Jakarta, the country's capital.