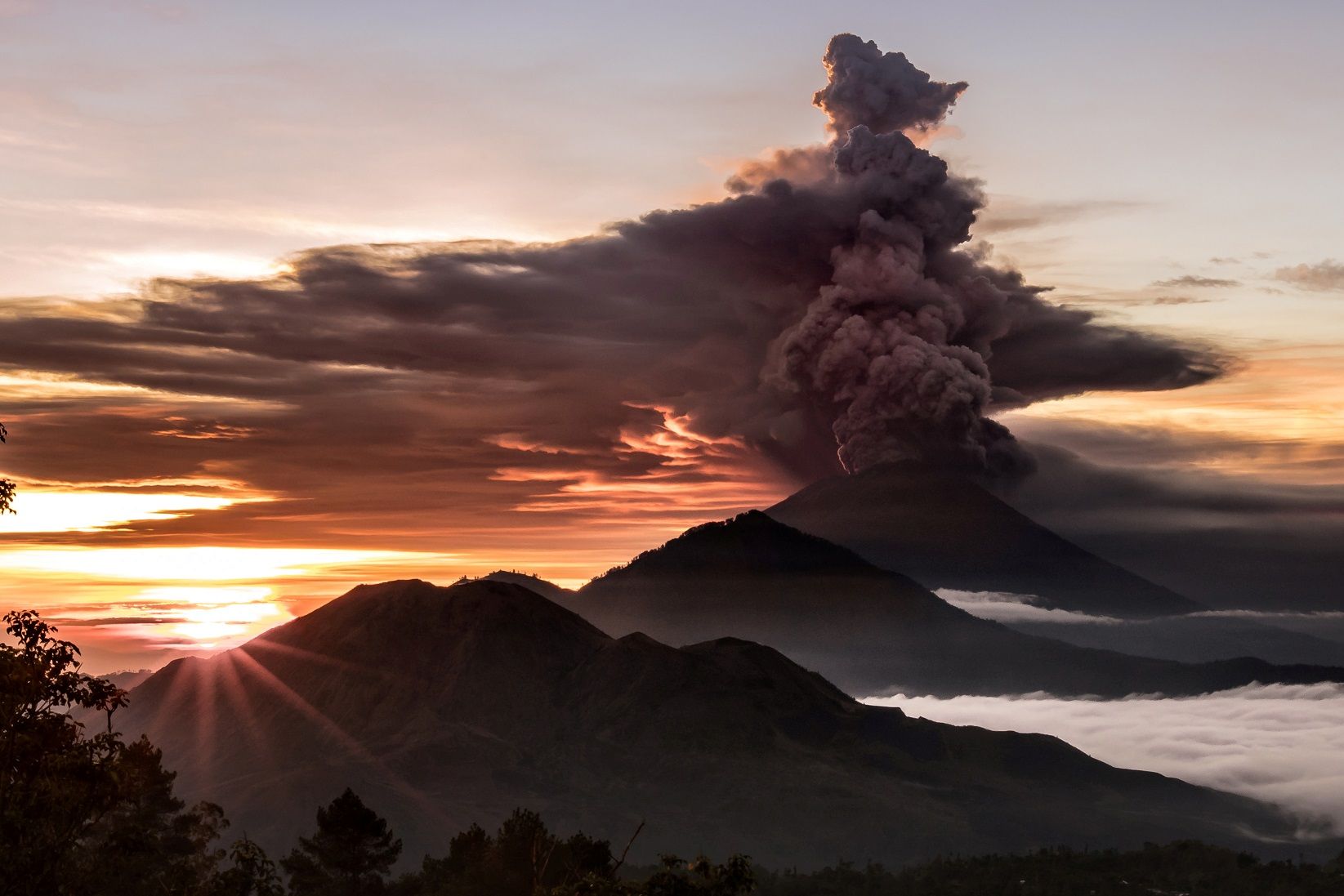 Fears of a massive eruption of the Mount Agung volcano in Bali have led to local authorities ordering people to "immediately evacuate" from a 5-mile exclusion zone.
The evacuation orders on Sunday, Nov. 26, come after a second eruption in less than a week from the volcano. On Saturday evening, thick plumes of smoke reached 6,000m (19,600 feet), prompting airlines to issue a red warning that another more serious eruption is "forecast to be imminent."
Indonesia's Disaster Mitigation Agency (BNPB) issued a series of alerts on Twitter and Facebook describing a "dark gray column" of ash traveling southeast at a speed of 18 kph (11mph).
"Analysis of the spread of volcanic ash from [satellite images] shows that the distribution of ash leads eastward to the southeast to Lombok [island]," Sutopo Purwo Nugroho, head of public relations at BNPB, said in a Facebook post, "The nature and direction of the distribution of volcanic ash depends on the direction of the wind."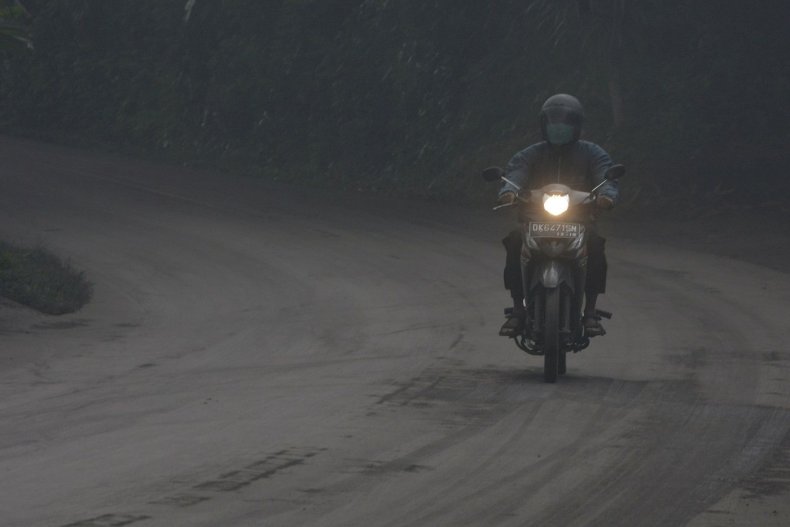 Nugroho said people within the exclusion zone should evacuate in an "orderly" manner and that volunteers would be immediately available to distribute masks to the public.
Some airlines have already canceled flights out of Bali's main airport due to fears volcanic ash will damage plane engines, while travelers with Virgin Australia, Qantas, KLM and Jetstar were advised to check with their carrier to see if their flight is affected.
The 10,000-foot Mount Agung volcano began experiencing increased volcanic activity earlier this year for the first time in more than 50 years, causing 140,000 people to flee the area.
Most Indonesians were able to return home at the end of September but around 25,000 people are still thought to be living in temporary shelters.
The last major eruption of the Mount Agung volcano—Indonesia's highest peak —was in 1963 and led to the deaths of more than 1,000 people. The eruption was so powerful that the resulting ash cloud cooled the planet by up to a full degree Fahrenheit.
Read more: Giant eruption at Bali volcano could unleash global cooling at scale unseen for decades.
According to Antara, Indonesia's state news agency, a red glow suspected to be magma was spotted near the peak of Mount Agung.
"The activity of Mount Agung has entered the magmatic eruption phase," Gede Suantika, an official at the volcanology and geological disaster mitigation agency, told Reuters.
"It is still spewing ash at the moment, but we need to monitor and be cautious over the possibility of a strong, explosive eruption."