Bali Volcano Eruption: U.S. Issues Travel Warning Amid Mass Evacuations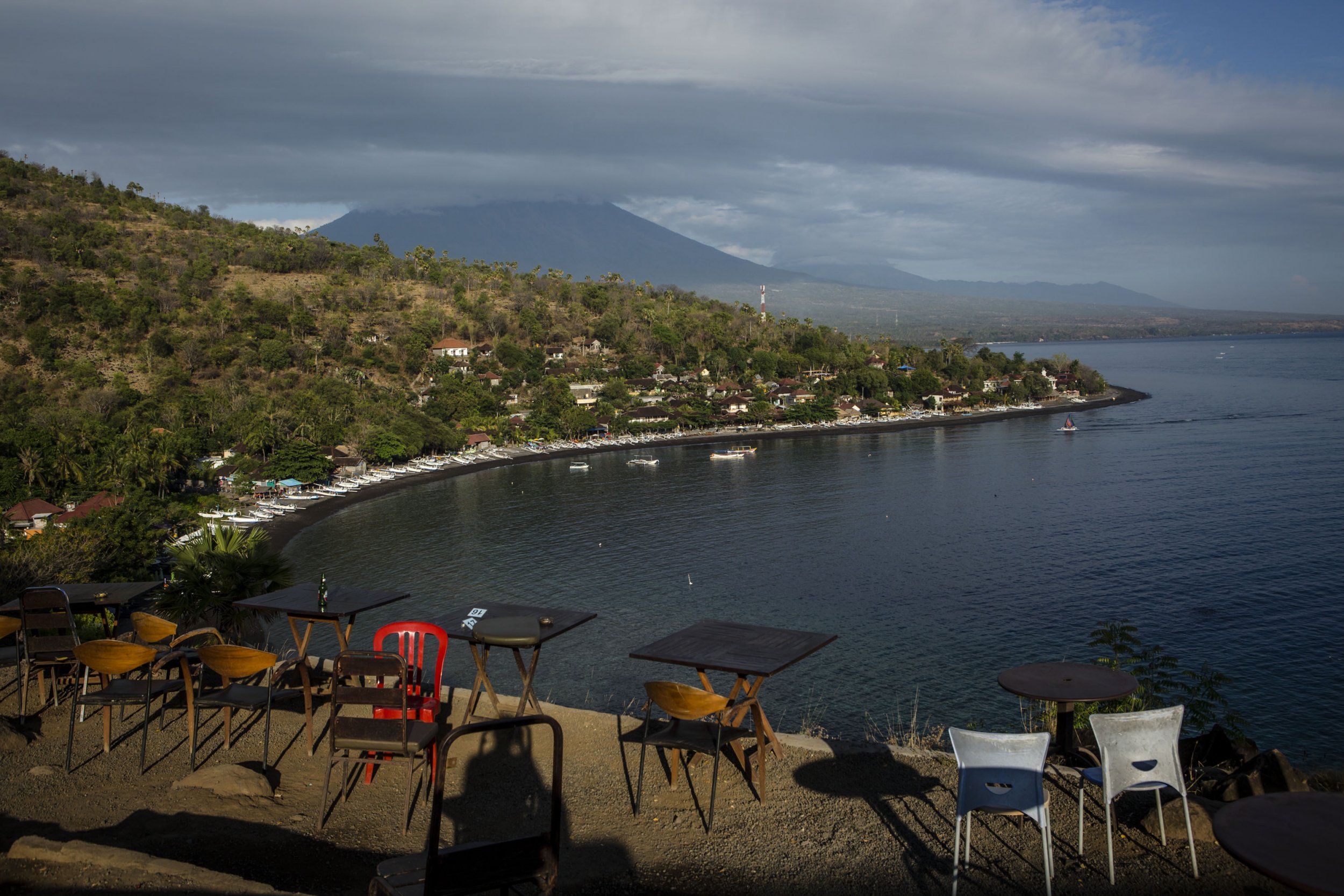 Nearly 50,000 people have evacuated an exclusion area around the crater of Bali's Mount Agung volcano, and the U.S. is warning against travel there amid fears it will soon erupt for the first time in half a century.
The National Disaster Management Agency (BNPB) released the updated evacuation figures on Monday, saying that those living within the 7.5 mile-exclusion zone around the volcano's crater needed to evacuate to temporary shelters, including town halls and gyms, in neighboring villages.
"There are some who are staying behind because the volcano hasn't erupted yet or because of religious beliefs," said BNPB spokesman Sutopo Purwo Nugroho at a news conference.
Read more: Why is the U.S. taking in refugees from Manus Island and Nauru?
He described how the magma was rising closer to the volcano's surface, as indicated by hundreds of shallow volcanic tremors recorded in the area, according to Reuters.
"Our staff are combing the area and urging everyone to evacuate," he added. As false reports of an eruption circulated online, Indonesian authorities have urged the public to remain calm.
Mount Agung stands nearly 10,000 feet tall, or about 2 miles above sea level, on the city's eastern shore. It attracts hikers and tourists looking to visit one of Bali's most prominent temples, Pura Besakih. The U.S. is advising against any visits to the volcano, warning that an eruption could disrupt flights.
"Hiking and trekking on the mountain is strictly prohibited. Hazards from an eruption could include falling ash and, potentially, lava flows. A large eruption and ash emissions could impact air travel in the region," the U.S. Embassy and Consulates in Indonesia advised in a security message released September 21.
The U.S. was joined by the U.K., Australia, New Zealand and Singapore in issuing travel warnings on Monday and over the weekend. Tourists were urged against traveling to the active volcano after the alert level was set at its highest rating on September 22, meaning an eruption is possible. A series of eruptions between 1963 and 1964 killed more than 1,000 people and ejected ash as high as 6 miles.
Mount Agung is one of nearly 130 active volcanoes in what is known as the Pacific Ring of Fire.
Bali's Ngurah Rai International Airport remained open Monday. In case of eruption, the authorities' contingency plan includes rerouting flights to five regional airports, including those in the cities of Surabaya and Yogjakarta in Java, ABC News Australia reported.