Bali: Agung Volcano Erupts After Months of Unrest Sending Smoke and Ash 2,000 Feet Into the Air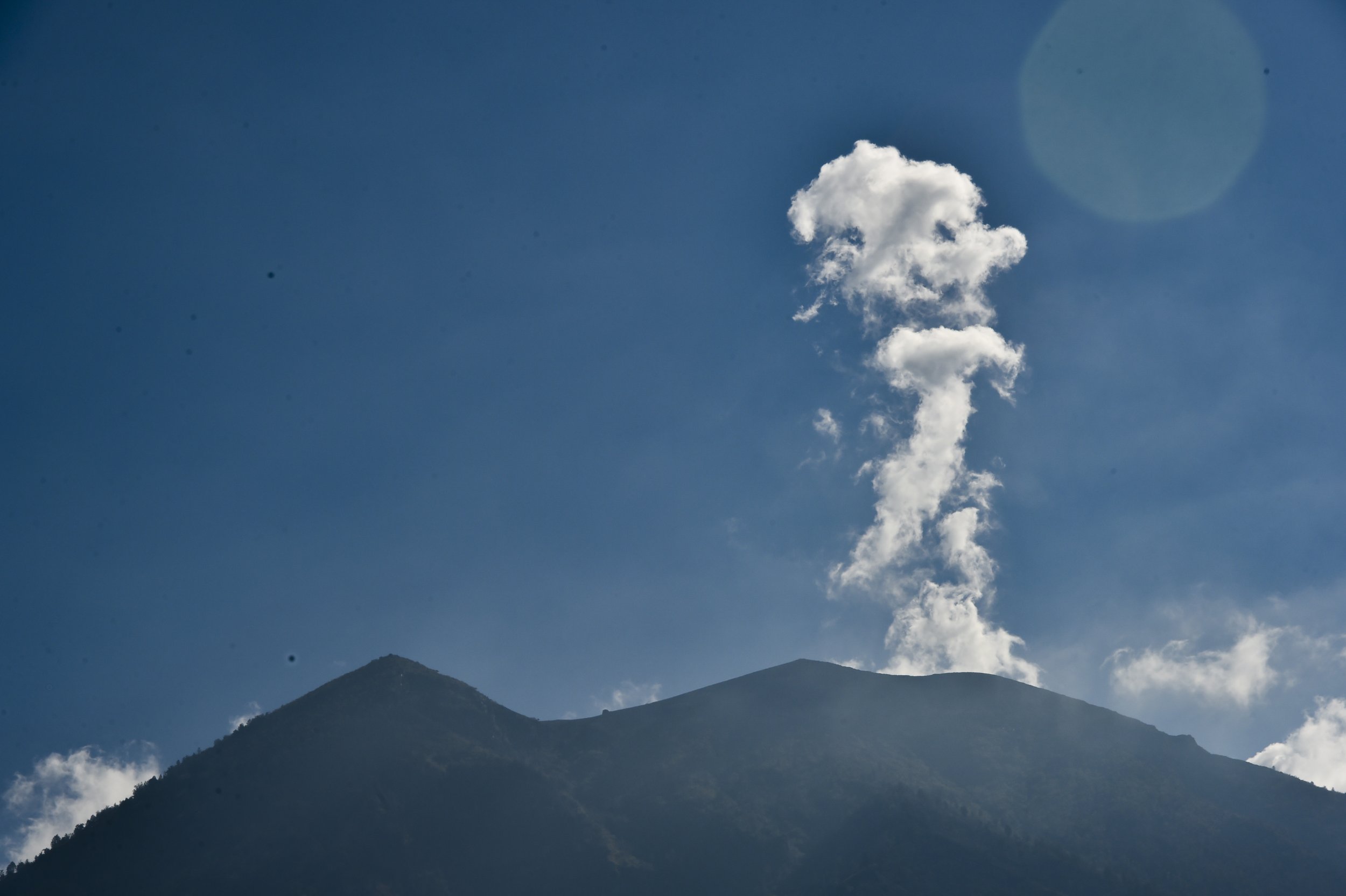 Bali's Agung volcano has erupted after months of unrest. The volcano, which sits on the east of the Indonesian island, rumbled back to life in September, and scientists have closely monitored it to plan for eruption. The eruption took place at 5:05 p.m. local time, when the volcano spewed black smoke and ash up to 700 meters (2,300 feet) into the air.
The Energy and Mineral Resources Ministry's Volcanology and Geological Hazard Mitigation Center (PVMBG), said the eruption is ongoing, and people should follow their recommendations, according to The Jakarta Post.
When the volcano began showing signs of unrest earlier this year, over 10,000 people were evacuated over safety fears. The government raised the alert level on the volcano to its highest ranking in September after a big increase in seismic activity at the site, but downgraded this at the end of October as its intensity began to wane.
Following the eruption, the National Disaster Mitigation Agency (BNPB) announced an exclusion zone. "Residents are advised to remain calm. Do not panic. Stay away from areas within a 6-5.5 kilometer radius of the volcano," Sutopo Purwo Nugroho, the head of the BNPB, tweeted.
There are currently 29,000 evacuees living in shelters after being moved from their homes over eruption fears. In September, this figure was 150,000, ABC News reported.
The BNPB described the event as a "phreatic eruption," driven by steam, making it less dangerous. However, it warned this could change at any time and that the danger zone was "dynamic."
"Phreatic eruption occurs due to high pressure water vapor. Water vapor is formed along with underground water heating or rain water that seeps into the soil inside the crater and then direct contact with magma," the statement said. "Phreatic eruption is accompanied by smoke, ash and material present in the crater."
Volcanologist Janine Krippner also said the risk was not particularly large, but could increase in the near future, tweeting: "At this point this is very, very small. Right now this is not a serious eruption but of course this can change."
She continued: "Agung is not spewing, people are not panicked. At this time the eruption is small and everyone should be encouraged to stay calm, be alert, and watch official information sources.
"Phreatic eruptions are not as dangerous as magmatic eruptions (unless you're at the crater!). Phreatic eruptions can occur on their own without magmatic eruptions. But a phreatic eruption can also be an event occurring at the beginning of a volcanic eruption episode."