Bali Volcano Erupts: U.S. Warns Citizens as Mount Agung's Ash Cloud Leaves Thousands Stranded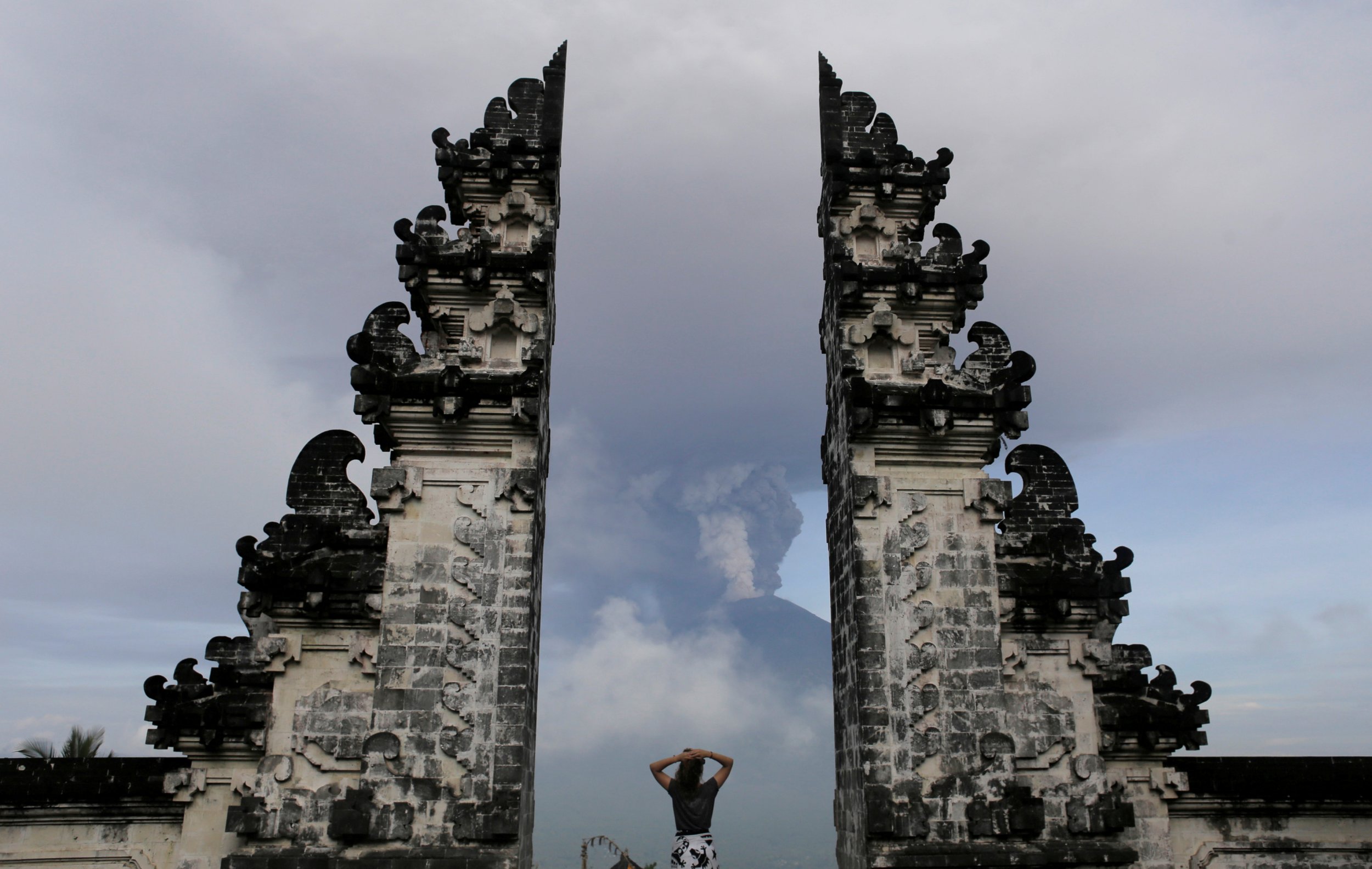 Americans in Bali have been advised to contact their families and notify friends that they are safe via social media as an active volcano on the island threatens an "imminent" major eruption.
"We encourage U.S. citizens in Bali to notify friends and family of their wellbeing and to update their status on social media," read a statement from the U.S. Consulate General in Surabaya, Indonesia, issued on Monday.
Bali's tallest peak, the active volcano Mount Agung, spewed a cloud of ash that reached 6,000 meters (19,600 feet) on Saturday.
"Plumes of smoke are occasionally accompanied by explosive eruptions and the sound of weak blasts that can be heard up to 12 kilometers [7 miles] from the peak," Indonesia's Disaster Mitigation Agency (BNPB) said in a statement quoted in Reuters after raising the eurption alert level from three to four, its highest.
Authorities ordered the evacuation of all areas within five to six miles of Mount Agung's crater over fears that the volcano could erupt following the "phreatic," or steam, eruption on November 21, and a second eruption on November 25 that colored the night sky with a red glow of what appeared to be magma, or molten rock.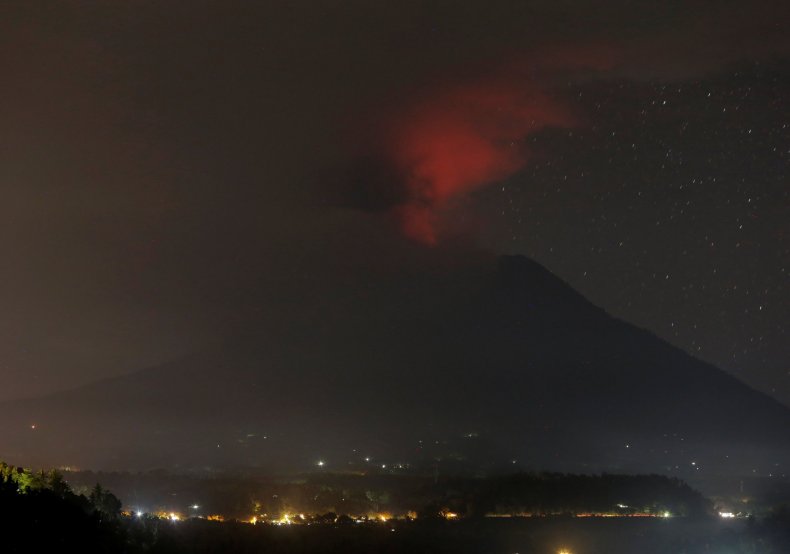 "The activity of Mount Agung has entered the magmatic eruption phase. It is still spewing ash at the moment, but we need to monitor and be cautious over the possibility of a strong, explosive eruption," said Gede Suantika, an official at the volcanology and geological disaster mitigation agency, quoted in Reuters.
The agency also warned of increasing mudflows known as lahars, which contain large amounts of rock, ash, mud and debris and can drown or bury people caught in them as they flow from the mouth of the volcano into the valley below.
Low-visibility conditions forced the closure of Bali's Ngurah Rai International Airport for 24 hours starting Monday morning, a period that could be extended. The closure disrupted 445 flights and some 59,000 passengers, Reuters reported. Authorities prepared 10 alternative airports to accommodate diverted flights.
Several posts published on Instagram under the hashtag #strandedinBali showed that tourists were still finding ways to enjoy their time on the island. But for the thousands of people who live in the exclusion area, the threat of Mount Agung is not an exotic adventure. Many have been forced to evacuate their homes for the second time in two months.
More than 100,000 people were forced to seek temporary shelter in town halls and gyms in neighboring villages after Indonesian authorities began warning about the volcano's eruption in September.
Mount Agung last erupted more than 50 years ago, when a series of blasts between 1963 and 1964 killed more than 1,000 people.