The Ballad of Ghostface and Shkreli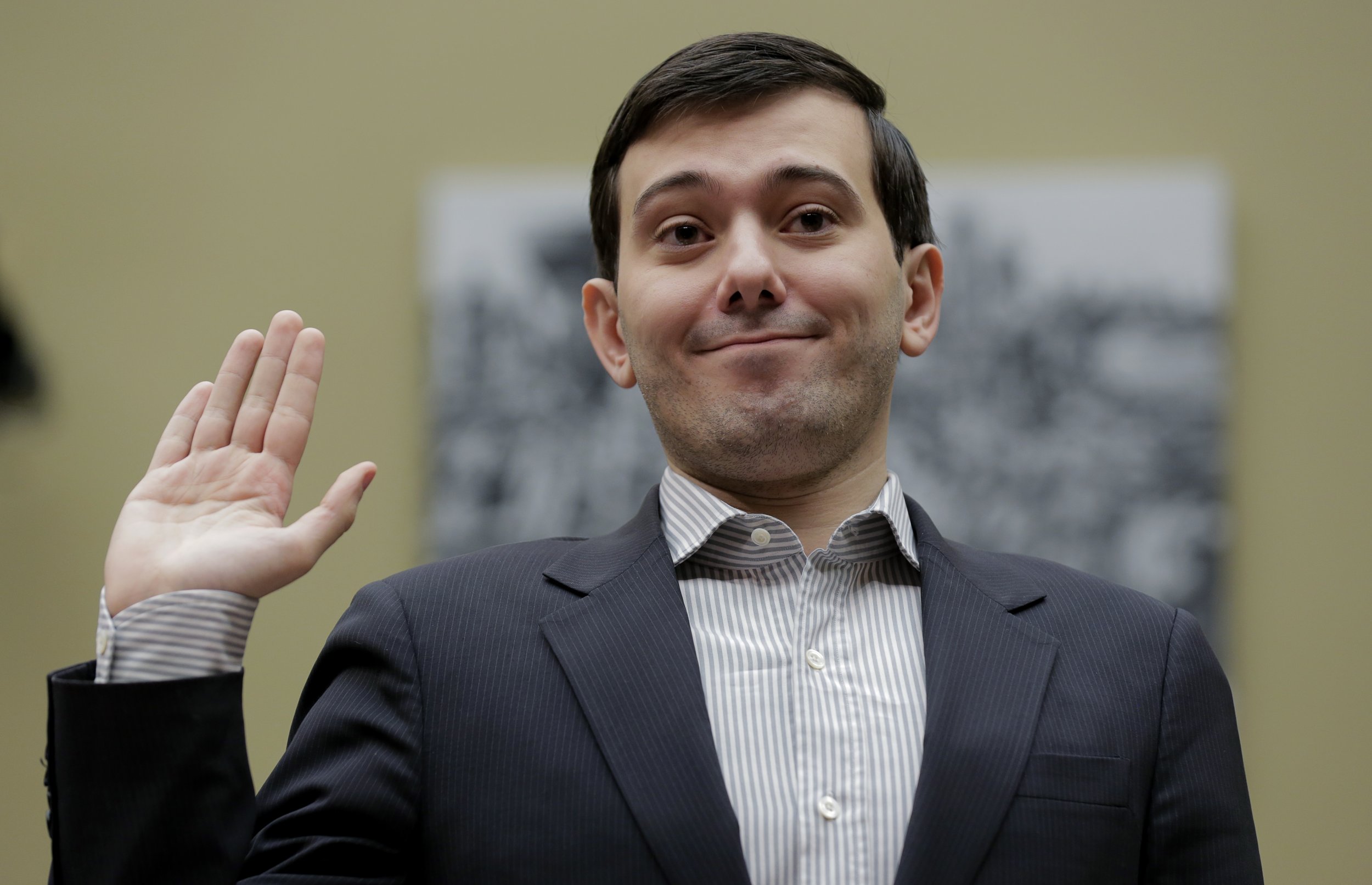 Updated | After becoming the sole owner of Wu-Tang Clan's coveted single-copy album Once Upon a Time in Shaolin for a cool $2 million, Martin "Pharma Bro" Shkreli is now embroiled in a beef with the Wu-Tang Clan's Ghostface Killah. But who brought the ruckus first?
Let's go back to December, when Shkreli was revealed to be the secret "private American collector" who'd purchased the Wu's 31-track, intricately hand-carved box set. It wasn't a good look for Wu-Tang, given how earlier in the fall, Shkreli had purposely gouged the price of the antiparasitic drug Daraprim 5,000 percent overnight—from $13.50 to $750 a pill.
Following the announcement, the Wu's RZA said in a statement to Bloomberg that "the sale of Once Upon a Time in Shaolin was agreed upon in May, well before Martin Skhreli's [sic] business practices came to light," and added that a "significant portion" of the $2 mil had gone to an unspecified charity.
While Shkreli could technically release the album to the public, he seems to gleefully enjoy keeping it to himself. In the past, he's said that he doesn't intend to listen to the album, and instead shelled out for the sole purpose of "keep[ing] it from the people." This, along with the AIDS drug price-gouging, prompted Wu member Ghostface Killah to call Shkreli a "shithead" on TMZ in late January. Ghostface, who says the sale of the album wasn't up to him, also said that Shkreli should probably let other fans hear this apparently top-notch Wu-Tang album.
Shkreli replied to Ghostface's comments on Twitter later that day, and called him a "non-profit rapper" that "sounds rusty AF." Four days later, on January 26, Ghostface retaliated by poking fun at Shkreli's "Michael Jackson nose" and said that he'd "break [his] heart in four days." It's unclear what the significance is of January 30, but so be it.
Shkreli didn't wait four days to make his next move, though. Two days later, on January 28, Shkreli released a brief, condescending video via TMZ in which he and three masked cronies dissed "Dennis" (aka Ghostface) for being an "old man who's lost his relevance" and threatened to erase all of his parts from Once Upon a Time in Shaolin.
Tuesday night, Ghostface retaliated with a slew of burns in a 12-minute video, calling Shkreli a "fake Peter Pan" with a "12-year-old body" and even photoshops him into a photo of Peewee Herman. He brings up the price surge in Daraprim, and calls him a "soft killer."
In response to Shkreli's claims that Ghostface's "goons" aren't as hard as his, he brings out his two toughest squad members, unmasked: His mom and his sister. They call Shkreli "wicked" and Ghostface's sister says, "if you were my son, I'd whip your ass."
Seems like Shkreli might want to protect his neck, and not just from Ghostface Killah's family and friends. On Tuesday, Shkreli was slapped with a lawsuit over his precious album from the New York artist Jason Koza, who says he wasn't aware that the fan art he'd drawn would make it into the packaging for Once Upon a Time in Shaolin. While Reuters notes that Shaolin producer Cilvaringz has reportedly talked to Koza about the copyright infringement, Wu-Tang Clan did not immediately respond to requests for comment, and Shkreli's attorney Ben Brafman declined to comment about the case.
As for the diss war with Ghostface Killah: The ball is now in Shkreli's court, which is inconvenient because he keeps being taken to court by other people. Still, Ghost puts the absurdity of the ongoing Internet-driven beef best in his latest video when he stops, takes a moment and says: "I don't even know how we came to this—Ghost vs. Peter Pan 2016."
Neither do we, Ghost. Neither do we.