Ballet Academy Encouraged Kids to Smoke to Stay Slim, Addressed Them By First Name and Clothing Size, Inquiry Finds
The ballet school at Vienna's State Opera has been accused of endangering the well-being of its young students by encouraging them to smoke to stay thin, says a Austrian commission investigating the alleged abuse in a report released Tuesday.
In April, media reports from the Austrian news magazine Falter accused the school of inflicting abuse, both mental and physical, upon its students, including sexual assault. Reports of students being hit, scratched until bleeding, bullied over their bodies and having their hair pulled occurred. The bullying was severe enough to cause an eating disorder in some of the students.
"Many children have lost their dream to dance," Luisa Solowjowa, a former student at the academy, told the New York Times in a phone interview when the allegations broke in April. She said that her instructor had kicked her "like a football" at one point.
At the time, the academy released a statement saying that Falter's investigation had "uncovered very unpleasant incidents, which are completely intolerable and which we regret greatly: Some individuals have behaved very badly. The students who were subject to physical or emotional abuse have our deepest sympathy."
The commission also confirmed that insufficient medical care was given to students, and that they were addressed by their first name and their clothing size. Training loads were also insufficiently controlled, said the report, "endangering their wellbeing."
"It is clear that children and adolescents are not sufficiently protected from discrimination, neglect and negative medical effects," said the head of the commission, Susanne Reindl-Krauskopf to The Guardian. She says that Dominique Meyer, the State Opera's director, failed to carry out his supervisory responsibilities.
Meyer called for a "full investigation" into the accusations when they broke in April. He is slated to leave the State Opera for a position with Italy's Scala in 2020 after working with the Vienna State Opera for a full decade.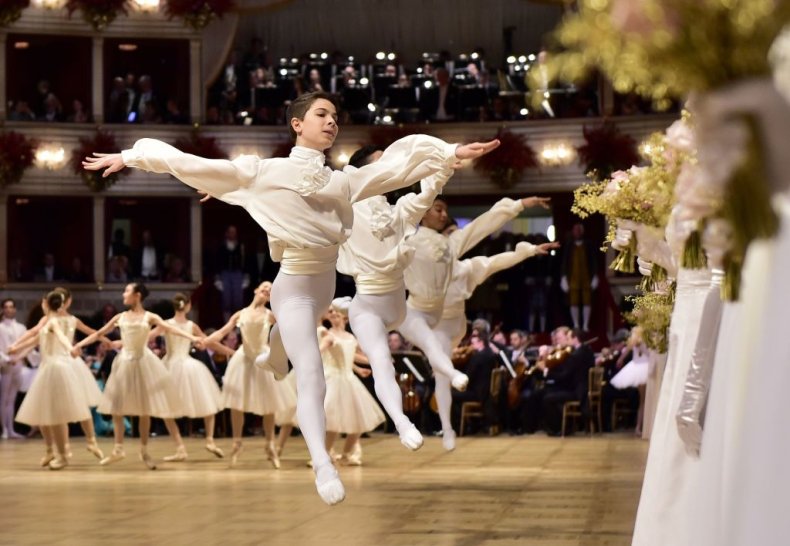 Since April, the school has offered courses about nutrition and body image and hired a psychologist, both measures the commission calls insufficient.
"It is clear that children and adolescents are not sufficiently protected from discrimination, neglect and negative medical effects," the report stated.
Vienna's State Opera informed The Guardian that the children's performance schedule had already been cut, but said it needed to study the report in detail before giving them a full comment.
The school, established in 1771, has been one of the shining jewels in Vienna's cultural crown, drawing attention and applicants worldwide. The school's graduates have gone on to dance for such companies as London's Royal Ballet, St. Petersburg's Mariinsky and New York's American Ballet Theatre.
The report is a result of 16 hearings and 24 interviews.