An election expert in Russia has cried foul over the vote on constitutional amendments which may cement President Vladimir Putin's hold on power until 2036.
The ballot which ended on Wednesday, saw nearly 78 percent of voters back the amendments to update the Russian Constitution which had been passed in 1993.
Voted on as a package, they included changes to the minimum wage and pensions index as well as social changes such as defining marriage to be between a man and a woman. Critics said that these were simply camouflage for the main priority, which was to extend Putin's rule by resetting his term limit to zero in 2024 when his current tenure ends.
According to the Russian Central Election Commission, the changes were supported by 77.92 percent of voters and opposed by 21.27 percent. The official turnout was 67.97 percent, Tass news agency reported.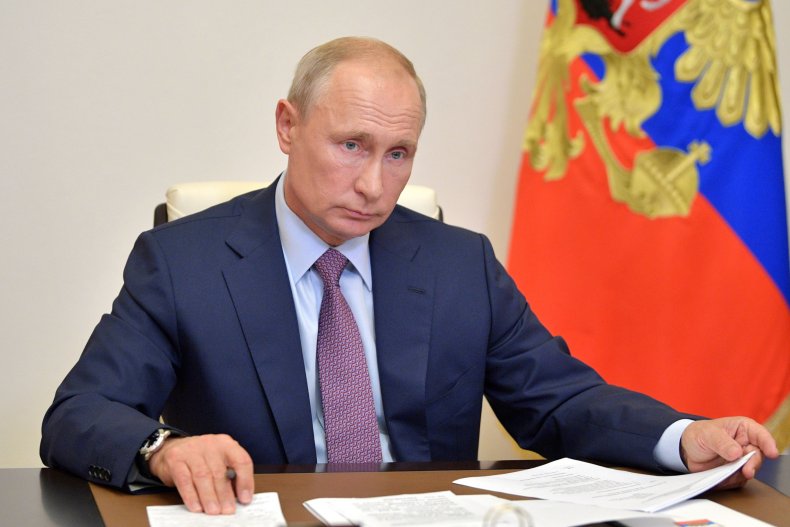 However Russian election expert Sergei Shpilkin, who has examined claims of fraud in previous ballots, has cast doubt on the results, in findings that have been reported in Russian-language media outlets such as Meduza and Real Time TV.
Shpilkin said that the number of "yes" votes in some precincts approaching 100 percent raised alarm bells. Other signs of fraudulent voting, in his view, included a higher proportion of "yes" votes in polling stations with a higher turnout and results in certain areas being listed in increments of 5 percent.
Examining 88 million votes, he shared graphs of his findings on Facebook, telling Forbes Russia he believed abnormalities suggested that up to 22 million votes may have been fraudulently cast in favor of the changes Putin had backed.
"There has been no manipulation of votes in Russian elections on this scale in the recent past. In absolute terms, this is unprecedented," he told the publication.
"In relative terms, a similar situation was seen at the 2016 State Duma elections," Shpilkin said, referring to elections for Russia's lower house of parliament.
Shpilkin believed the real number of people backing the constitutional changes was closer to 65 percent, still a considerable majority, but with a turnout closer to 43 percent.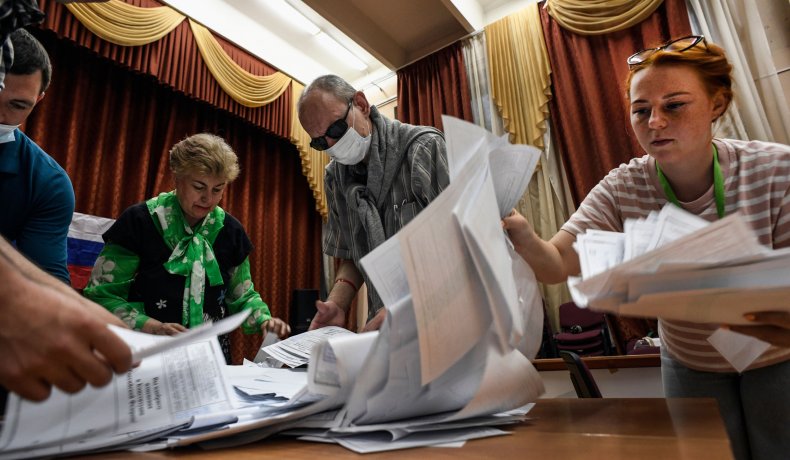 The Golos election monitoring group said it had received more than 2,100 complaints over alleged violations.
It also said that up to 58 million votes might be in doubt because Russia's election law on constitutional reforms does not allow for early voting, The Moscow Times reported, as people were able to cast their ballot over seven days, from June 25 to July 1.
Meanwhile Russian opposition politician Alexey Navalny said on his YouTube channel that the vote was a "a complete fabrication and fake, we do not recognize it.
"Now we have to get together, work and wipe out [ruling party] United Russia in September," he added, referring to parliamentary elections, which have been scheduled to take place in September 2021 but may be brought forward.
Nikolai Petrov, a senior research fellow at the London-based think tank Chatham House, said one of the Kremlin's main goals with the vote was to avoid any serious public scandal. The fact that it was not deemed a referendum, which would have stricter management criteria, rendered it a "soft procedure," he said.
"No one was really counting results seriously and it was just up to the Kremlin on how to report this as a triumphant victory," Petrov told Newsweek.
"The problem is the whole mechanism, not just the reporting about voting results. I do think there is major trouble connected to the fact that it is absolutely illegal to change the constitution in the way it has been made."
"If it was illegal from the very beginning, why should we care that much about any fraud at the very end," he added.
Andrei Kolesnikov, senior fellow from Moscow's Carnegie Institute, told Newsweek that the public vote was a means to make "ordinary people his accomplices in extending his rule and sanctioning the domination of an ultraconservative ideology.
"Putin's political longevity has been based not so much on winning competitive elections, rather Putin has survived by using various tools to create the impression of popular majorities that support him," he said in an email.
Only one of Russia's 85 regions, the remote Nenets Autonomous District, 1,000 miles northeast of Moscow, voted against the changes with 55 percent of 37,490 voters rejecting them, Reuters reported.