Ballot Harvesting, Poll Watchers, Red Mirage and Other Terms You Need to Know This Election
With less than one month to go until Election Day, there are several political terms coming up in media coverage of this year's races that casual voters might not be familiar with.
For those following the coverage before heading to the polls on November 3 or casting their mail-in ballots, brushing up on the meaning of these terms can help in understanding the political process and the experts' analyses, both before and after the general election.
Ballot Harvesting
Ballot harvesting occurs when a volunteer-based organization or campaign seeks to retrieve mail-in ballots from voters who have not yet submitted them and deliver them to a ballot drop-off location. The practice is legal in several states but is a controversial practice. Many, including President Donald Trump, have spoken out against it, citing concerns about a third party handling the ballots rather than voters mailing or dropping off their ballot independently.
Poll Watchers
The rules for poll watching differ by state, but in most parts of the country a poll watcher is appointed by the person's political party to observe the activity at a polling place on or before Election Day and report any potentially suspicious activity or administrative problems to party representatives or local election officials. Some states limit the number of poll watchers who are allowed to observe a polling place. Others have additional restrictions banning certain individuals (such as members of a candidate's family) from poll watching, because the practice is meant to ensure that all qualified voters are able to cast their ballots without interference. Anyone interested in becoming a poll watcher should visit the county's election website for further information on what rules apply in that area.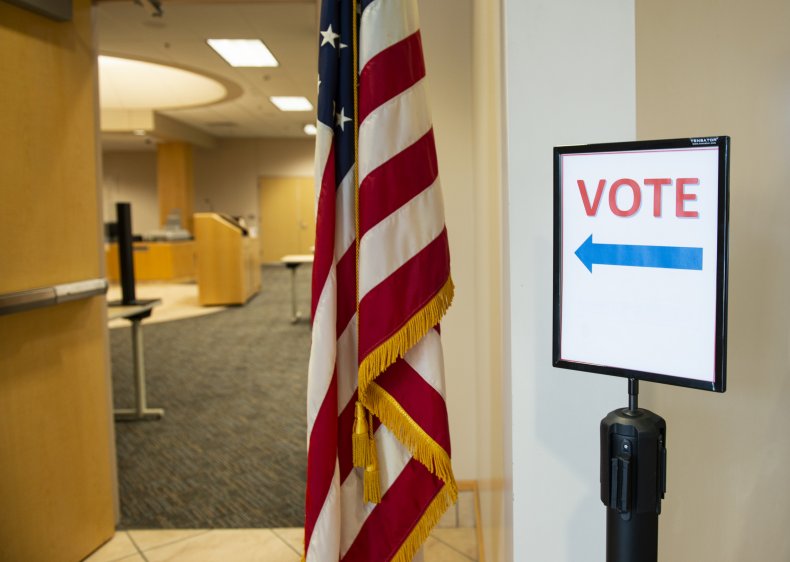 Red Mirage
The idea of a "red mirage" was posed earlier this election cycle during an Axios interview with Josh Mendelsohn, the CEO of the Michael Bloomberg-funded analytics company Hawkfish. During the interview, Mendelsohn suggested Trump could appear to win in a landslide on November 3, triggering a "red mirage" that doesn't accurately depict the results of the election. With voters expected to vote by mail in greater numbers than ever before because of the coronavirus, political experts have said it is likely that the country will not know the election's outcome until days or even weeks after polling locations close, because of the time it takes to count mail-in ballots.
Naked Ballots
A "naked ballot" occurs when a voter fills out a ballot and mails it without enclosing it in a "secrecy" envelope provided by election officials. This term has been particularly pertinent in Pennsylvania, where the state's Supreme Court recently ruled that mail-in ballots cast without that extra envelope—which is sent along with each mail-in ballot—must be rejected. The court's decision has raised concerns among politicians and election officials in Pennsylvania, a key battleground state, that thousands of ballots could be thrown out because of this voter error.
No-Excuse Absentee Voting
Although mail-in voting has expanded in most states this year because of the coronavirus, some states still require voters to provide a reason when requesting a mail-in ballot, which can range from having a disability to temporarily living overseas. According to the National Conference of State Legislatures, 34 states and Washington, D.C., offer "no-excuse" absentee voting, which means any registered voter can ask local election officials for a mail-in ballot without providing a reason.
Safe Harbor Deadline
The "safe harbor deadline" only factors into an election that remains contested for weeks. This deadline, which was established as part of the 1887 Electoral Count Act, falls on December 8 this year. This is the date by which a state with a competitive or contested election is expected to declare a victor according to protocols put in place before the election.
According to a September report by Congressional Research Service, which serves as Congress' policy think tank, the results "are considered to be conclusive, and will apply in the counting of the electoral votes" so long as the state has followed its established policies for determining the final election results. That deadline will be followed by another on December 14, during which the final Electoral College votes are awarded based on the results accepted by December 8. With many political experts predicting result delays this election because of the heavy influx of mail-in ballots, the safe harbor deadline could factor into the final outcome of contested races, including the presidential contest between Trump and Joe Biden.
These terms are just a few of those used in discussions about voting and race outcomes in hectic election seasons. Voters can visit USA.gov for additional clarification on commonly used political terms, and the Federal Election Commission advises voters to visit their local election website for information on voting rules and recommendations in their area.