Is 'Ballot Harvesting' a Threat to Local Elections? Ron DeSantis Wants to Make It a Felony
At a press conference in West Palm Beach on Wednesday, Florida Governor Ron DeSantis announced a new proposal for the next legislative session that he claims will strengthen the state's election integrity. One component of the legislation would be to elevate the crime of ballot harvesting to a third-degree felony.
"Ballot harvesting" is when a third party collects and delivers mail-in ballots, usually on the behalf of the elderly or sick and disabled voters. In some states, the practice is legal, and ballot harvesters even get paid for their work in certain places. Critics claim that in states without restrictions, the system can be abused by people tampering with/discarding ballots or collecting ballots and filling them out for their own preferred candidate.
"I guarantee you this: The first person that gets caught, no one is going to want to do it again after that," DeSantis said of the criminal penalty he wants to be enacted for violating Florida's restrictions on collecting mail-in ballots.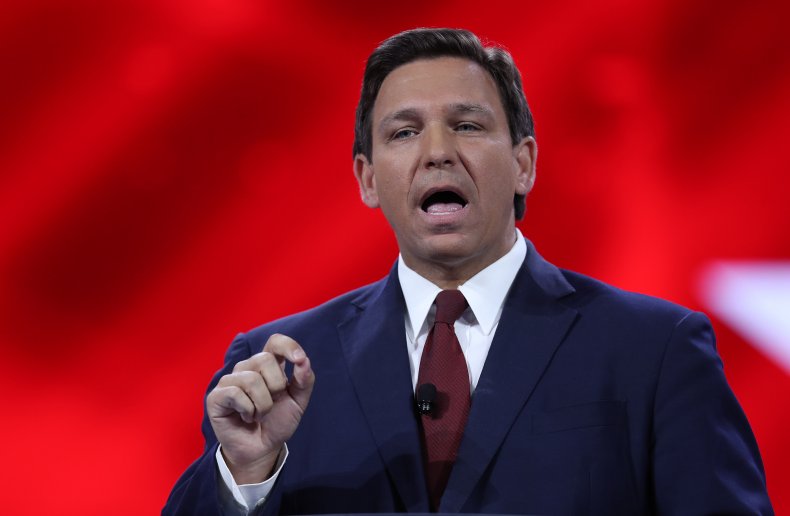 DeSantis, who is considered to be a potential Republican candidate for president in 2024, also vowed to create a statewide law-enforcement office, which would focus on enforcing election crimes.
The promise came even though he has praised his state's 2020 elections and dismissed calls by fellow Republicans for an audit. While former President Donald Trump has not directly called for an audit in Florida, some of his allies have, including Roger Stone. A political adviser to the former president and a convicted felon, Stone has suggested he would run against DeSantis as a libertarian candidate if an audit wasn't conducted.
In May, DeSantis signed a bill that imposed new limits on voting by mail and using ballot drop boxes, including where drop boxes could be located. The law resulted in multiple federal lawsuits from civil rights and voting rights groups who argued the restrictions discriminated against elderly voters, voters with disabilities and minorities.
The governor also said that his new legislative proposal would require a timeline for supervisors of elections to clean the voter rolls of ineligible voters, as well as prohibit unsecured, haphazard drop box locations in Florida. For added security, video recording devices or an election employee would monitor drop boxes while voters dropped off ballots.
DeSantis said that he doesn't "even think we should have drop boxes" for ballots, despite signing a bill two years ago that first authorized their use in Florida.