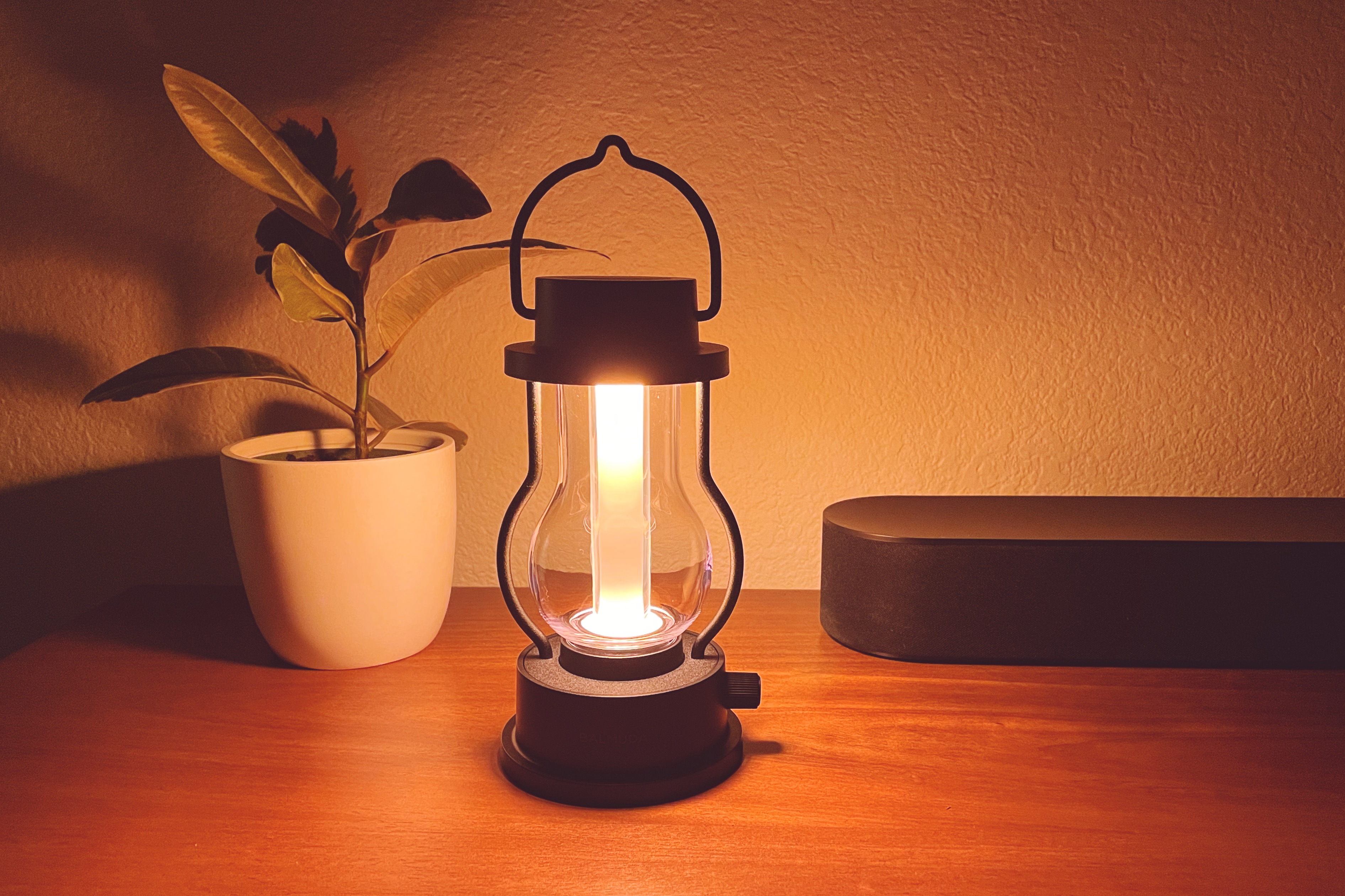 If you thought that lanterns were done evolving and that no one would undertake re-designing them, you would be wrong. Balmuda, a Japanese brand with a growing U.S. presence, is not above putting its touch of sophistication on a handheld light. Simply called The Lantern, it is an understated product that lures you in with its elegance.
The Lantern is made for camping, sure, but its functionality extends to being useful around the house too. It has a rechargeable battery, water-resistance exterior and multiple lighting hues for different times of the night. The $199 light works well for its intended uses, but is its clever design and beautiful design enough to plunk down the cash?
TL;DR
Pros:
Visually pleasing design
Three lighting hues
Rechargeable battery
Cons:
Expensive price
Micro USB charging port (instead of USB-C)
Buy at Amazon.
Like a Moth To a...Balmuda Lantern
The lantern from Balmuda wants to be noticed. It's not flashy or assuming, but it is attention-grabbing in an understated way. Its design is sophisticated enough to fit in the most meticulously crafted living spaces, but from the online images, it's still believable that it's made for the outdoors and will be useful on camping trips.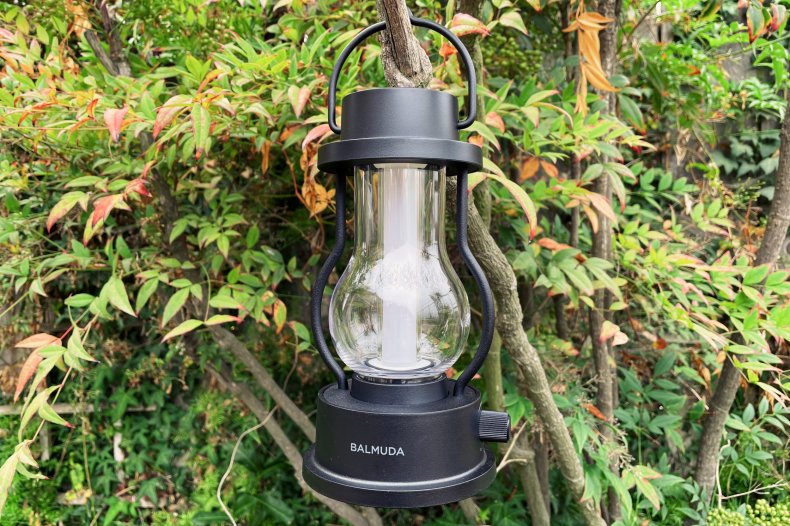 If you look at Balmuda's few other products like its steam toaster and water kettle, its lantern is very much in line with them, aesthetically speaking. Clean lines and practical, easy-to-understand controls rule its products.
Using The Lantern
This lantern is well suited for indoor or outdoor use. For people who never go camping or are worried about taking such a delicate-looking item out of the house, it can be just as useful inside. The unit has a Micro USB port for recharging the battery, but if you leave it plugged in, it can run indefinitely.
This means The Lantern can be used as a nightlight around the house. In fact, the low candle or amber setting could be a comforting light hue and helpful when visiting the bathroom in the middle of the night. I left the light plugged in and on for an entire day and it worked as expected.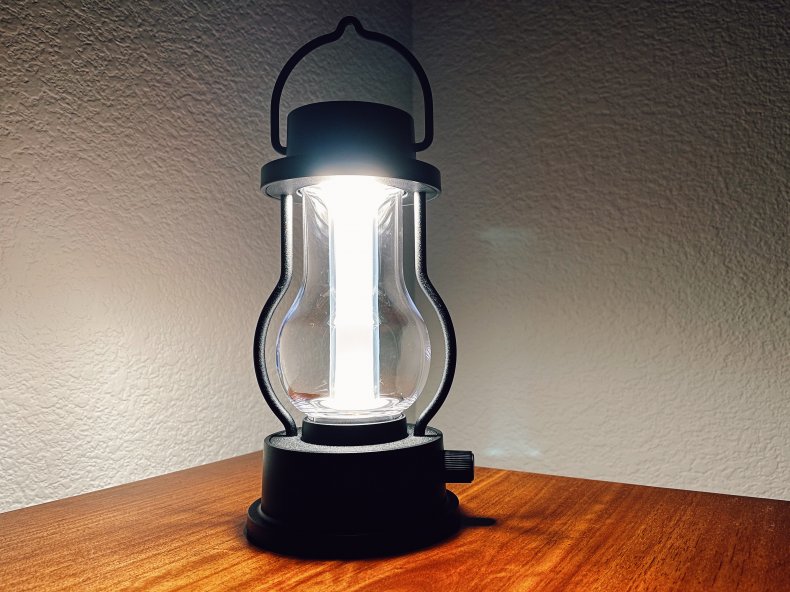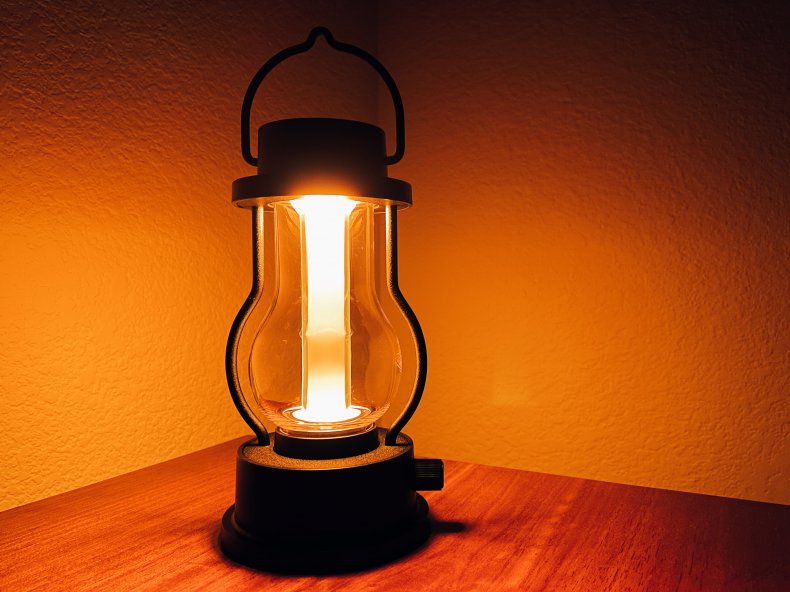 I also turned the light to full brightness with a full charge and it did last longer than the advertised three hours. It made it about 3.5 hours of run time before turning off. If you turn the light to a lower brightness setting, it is supposed to last around 50 hours.
The turn dial and change in lighting colors are both seamless, but it can be hard to find an exact middle brightness without looking. The candle hue is the hardest to find, as it can be difficult to find how low the light will dim before it clicks off. This isn't a complaint or criticism of the lighting effects, but more just a point to note that comes from using it.
While Balmuda's Lantern is very delightful to use to light your surroundings, there are two aspects of it that I think are unfortunate. The first is the choice to use a Micro USB port for charging instead of USB-C. The second is not having rubber feet/nubs on the bottom. This second one might only be noticeable for people using this light inside, the first time they put it down on a smooth surface.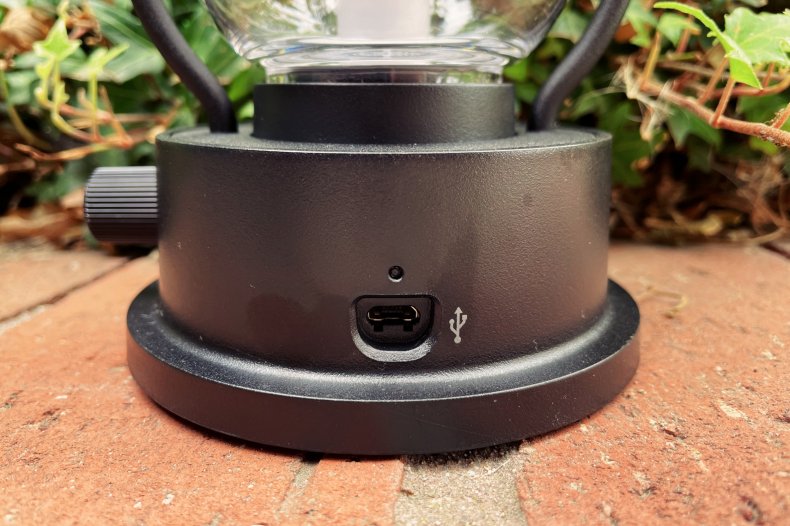 Using a Micro USB port means having to keep an extra type of cable around the house or travel bag. If you're not using an iPhone, there's a good chance your phone has a USB-C port on the bottom. Your Windows laptop or recent MacBook will both have USB-C ports for charging. Even the iPad Pro uses USB-C to charge and connect peripherals. Micro USB isn't completely gone from the landscape of modern technology, but it's been asked to leave the party and is heading for the door.
Balmuda's expensive Lantern gets nearly everything else right, including the ability to remove the battery for responsible recycling, but swings and misses on the charging port.
Should You Buy the Balmuda Lantern?
Is the kind of port on The Lantern a reason not to buy it? Probably not. Having a USB-C port on it would have just made it that much more pleasant to use.
As it stands, this designer light is not made for everyone, because at least part of its value is wrapped up in its visually pleasing design and attention to function.
The Lantern won't serve people who need a flood of light and it's not the best overall value. A Coleman lantern should serve the masses just fine. There's also a small BioLite AlpenGlow lantern that matches all the features Balmuda does, and more for a fraction of the price. But for those that just can't look away from The Lantern, who are drawn to this light, it's a great product.
Buy at Amazon.
Newsweek may earn a commission from links on this page, but we only recommend products we back. We participate in various affiliate marketing programs, which means we may get paid commissions on editorially chosen products purchased through our links to retailer sites.