'Baloney': Deceased Capitol Cop Brian Sicknick's Girlfriend and Mom Slam GOP Over Riot Commission
The mother and girlfriend of the late Capitol Police officer Brian Sicknick have condemned congressional Republicans for blocking the January 6 commission.
Earlier this month, the Democrat-led House of Representatives voted 252-175 to approve legislation to form an independent commission to probe the Capitol riot. But on Friday, the legislation was blocked in the Senate amid strong Republican opposition. Only six GOP senators crossed party lines to support the measure, which failed on a 54-35 vote.
In an interview on CNN, the officer's mother Gladys Sicknick and girlfriend Sandra Garza criticized Republicans for blocking the bill, which was modeled on the panel created to investigate the September 11, 2001 terror attacks.
"A lot of them would default to the 'Well, it's very partisan.' Well, that's baloney," Garza said. "I think they just don't want to do the right thing."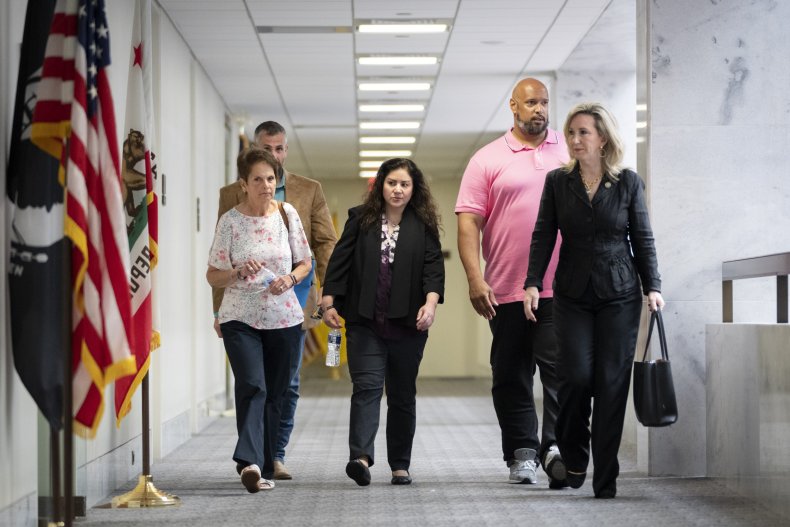 The proposed bipartisan commission would have consisted of five Democrats and five Republicans. Although the bill provided subpoena powers to the commissioners, all subpoenas would've had to be approved by a Democratic chair and GOP vice chair.
"I don't understand it. They are elected for us, the people, and they don't care about that," Gladys Sicknick said. "They care about money, I guess, their pocketbooks. So they'll be in front of the cameras when they feel like it. They just don't care, and it's not right."
Senate Minority Leader Mitch McConnell expressed opposition to the commission in the days leading up to the vote in the upper chamber.
"I do not believe the additional, extraneous commission that Democratic leaders want would uncover crucial new facts or promote healing," he said, calling the measure a "purely political exercise."
He added: "That's why the Speaker's first draft began with a laughably rigged and partisan starting point and why the current language would still lock in significant unfairness under the hood."
Senate Majority Leader Chuck Schumer accused Republicans of killing the commission "out of fear or fealty to Donald Trump."
"The Republican minority just prevented the American people from getting the full truth about Jan. 6," he said, following the vote. "Shame on the Republican Party for trying to sweep the horrors of that day under the rug because they're afraid of Donald Trump."
Sicknick died of two strokes on January 7, after he was captured on video physically fighting with Capitol rioters. A medical examiner attributed Sicknick's death to natural causes, but the officer's family believe that he would still be alive if he wasn't involved in defending the Capitol from insurrectionists.
Newsweek reached out to McConnell's office for comment. This story will be updated with any response.