Baltimore Police Commissioner Welcomes Review 'With Open Arms'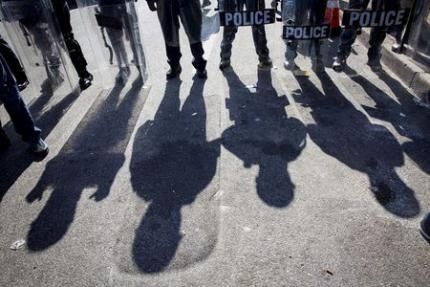 Baltimore Police Commissioner Anthony Batts said he welcomes "with open arms" the mayor's request for a review of law enforcement by the U.S. Department of Justice.
Baltimore Mayor Stephanie Rawlings-Blake on Wednesday asked the Justice Department to conduct a civil rights investigation into the practices of the city's police. Her request came in the wake of 25-year-old Freddie Gray's death while in police custody last month.
"We have never shied away from scrutiny or assistance," Batts wrote in a statement on Thursday.
Gray was arrested on April 12 and died a week later from spinal injuries he suffered from while in police custody. Six officers involved in the arrest were charged in his death.
The Baltimore City Fraternal Order of Police also has agreed with the mayor's request.
"We, too, have issues with many of the current policies and procedures of the department," Kim Deachilla, communications director of the union, wrote in a statement on Wednesday.
Police forces around the country have been under intense scrutiny since the death of Michael Brown last August in Ferguson, Missouri. In March, the Justice Department published a report that criticized the city of Ferguson for civil rights violations against African-American residents by its police department and courts.
The Justice Department also has launched investigations into other police departments, including Cleveland's, that spanned more than a year-and-a-half. Residents, civil leaders and Mayor Frank Jackson had requested a review of a series of high-profile incidents. Last December, just weeks after 12-year-old Tamir Rice was fatally shot by police, authorities concluded that officers in that city engaged in unnecessary use of deadly force, including shootings and head strikes.
In his statement, Batts points out that the Baltimore Police Department saw a drop in lawsuits, a 54 percent decrease in discourtesy complaints and a 40 percent reduction in excessive force complaints at the end of last year.
Gray's death sparked days of unrest in Baltimore and in cities around the country.