Baltimore Suspends Cop After Video Emerges of Him Allegedly Spitting on Suspect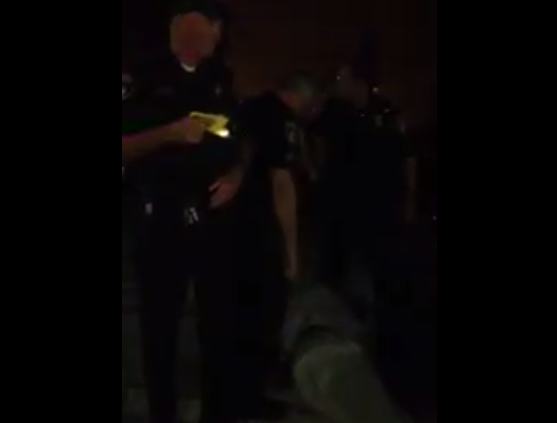 The Baltimore Police Department announced Tuesday evening that it had suspended the police powers of Sergeant Robert Mesner, a 34-year veteran of the department, after a video that appeared to show him spitting on a suspect surfaced online.
The video was posted to Twitter on Monday from the account labeled "Kwame Rose." The bio on the account identifies him as a "Social Activist. Hip Hop Artist. Blogger. Speaker. Concerned Resident of Baltimore City."
On Tuesday around midday, the BPD released a brief statement on Twitter saying that it was "aware of a video that has surfaced that purportedly shows a BPD officer spitting on a suspect. An internal investigation is underway."
Several hours later, the department released additional information on its Facebook page saying that the incident in question involved a man being arrested for disorderly conduct in the area of Old York Road on Monday. Interim Police Commissioner Kevin Davis identified the officer and announced that he would be suspended while a criminal and internal investigation continued. Davis said in a statement:
Our internal investigation progressed rapidly today with the review of available video and interaction with witnesses. The video appears to depict the police sergeant spitting on the arrestee. That is outrageously unacceptable and it directly contradicts the necessary community relationships we are striving to rehabilitate. The police powers of Sergeant Robert Mesner are now suspended, and a criminal investigation is underway. Our entire community deserves to be treated with dignity and respect.
A spokesperson for the department confirms that the information posted to Facebook and Twitter comes from official Baltimore Police accounts and tells Newsweek that no additional updates have been released as of late Wednesday morning.
Baltimore Suspends Cop After Video Emerges of Him Allegedly Spitting on Suspect | U.S.