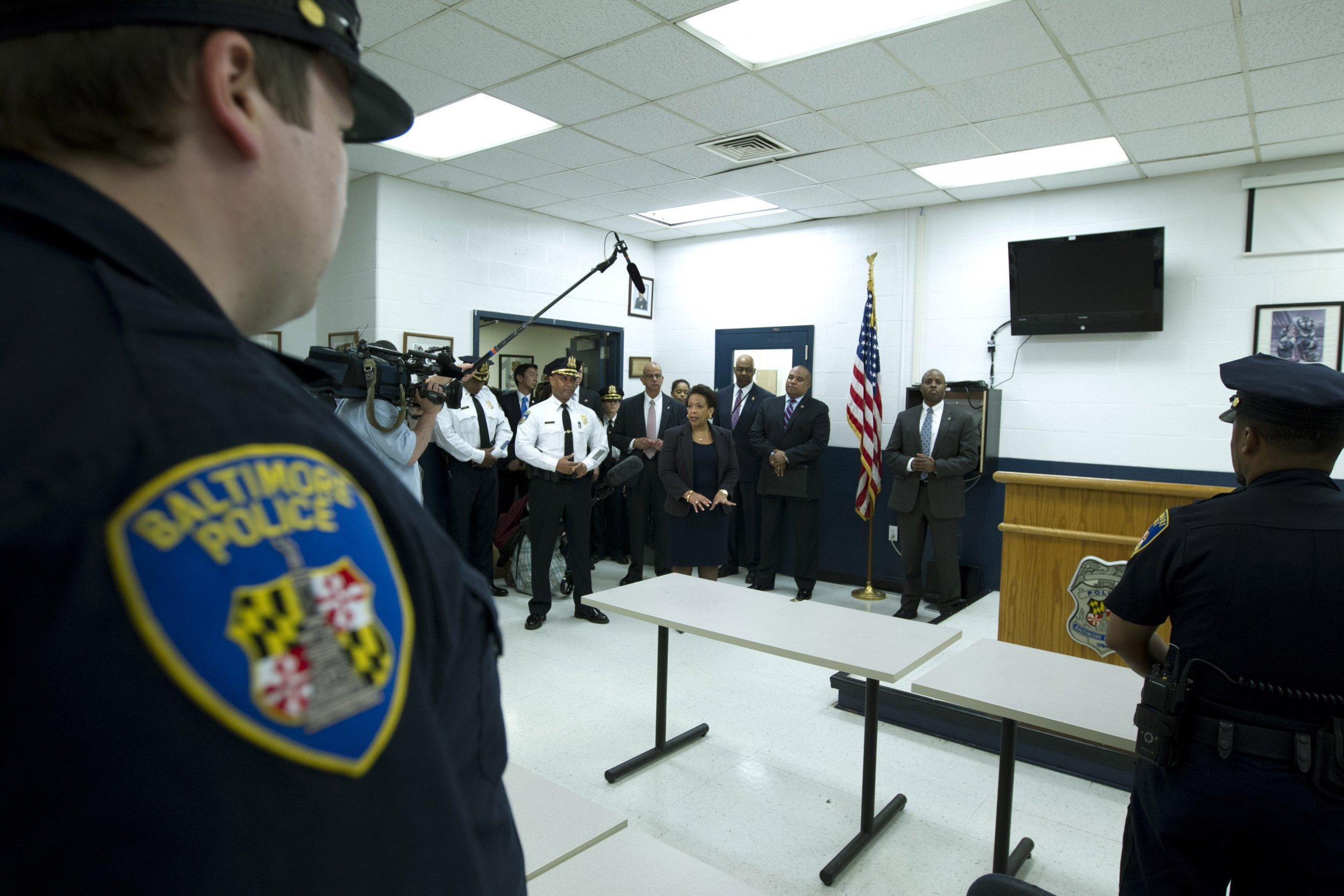 The Baltimore City Fraternal Order of Police said on Thursday that Baltimore's recent rise in crime is linked to fear among police officers that they will be arrested for doing their jobs.
This fear, the union said, comes as a result of the arrests of six officers for the death of Freddie Gray. Gray was wrongly arrested and died of injuries sustained during his arrest. The State Attorney's Office filed charges against six officers in Gray's death.
"The criminals are taking advantage of the situation in Baltimore since the unrest. Criminals feel empowered now. There is no respect. Police are under siege in every quarter. They are more afraid of going to jail for doing their jobs properly than they are of getting shot on duty," union president Lieutenant Gene Ryan said in a statement.
Baltimore is currently experiencing a crime wave. Homicide rates are up over last year. By mid-May, there had been 96 homicides, compared to 69 at the same time in 2014. Arrests, however, are down: There were an average 55 arrests a day so far this May, compared with 126 a day last year.
Police Commissioner Anthony Batts blames this situation on confusion among officers.
"What is happening, there is a lot of levels of confusion in the police organization. There are people who have pain. There are people who are hurt. There are people who are frustrated. There are people who are angry," Batts said at a press conference. "There are people, and they've said this to me, 'If I get out of my car and make a stop for a reasonable suspicion that leads to probable cause but I make a mistake on it, will I be arrested?' They pull up to a scene and another officer has done something that they don't know, it may be illegal, will they be arrested for it? Those are things they are asking."
The Justice Department will speak with Baltimore Police officers on Friday to make them more clearly aware of legal policies.