Baltimore Ravens, NFL Sack Ray Rice After Video Is Released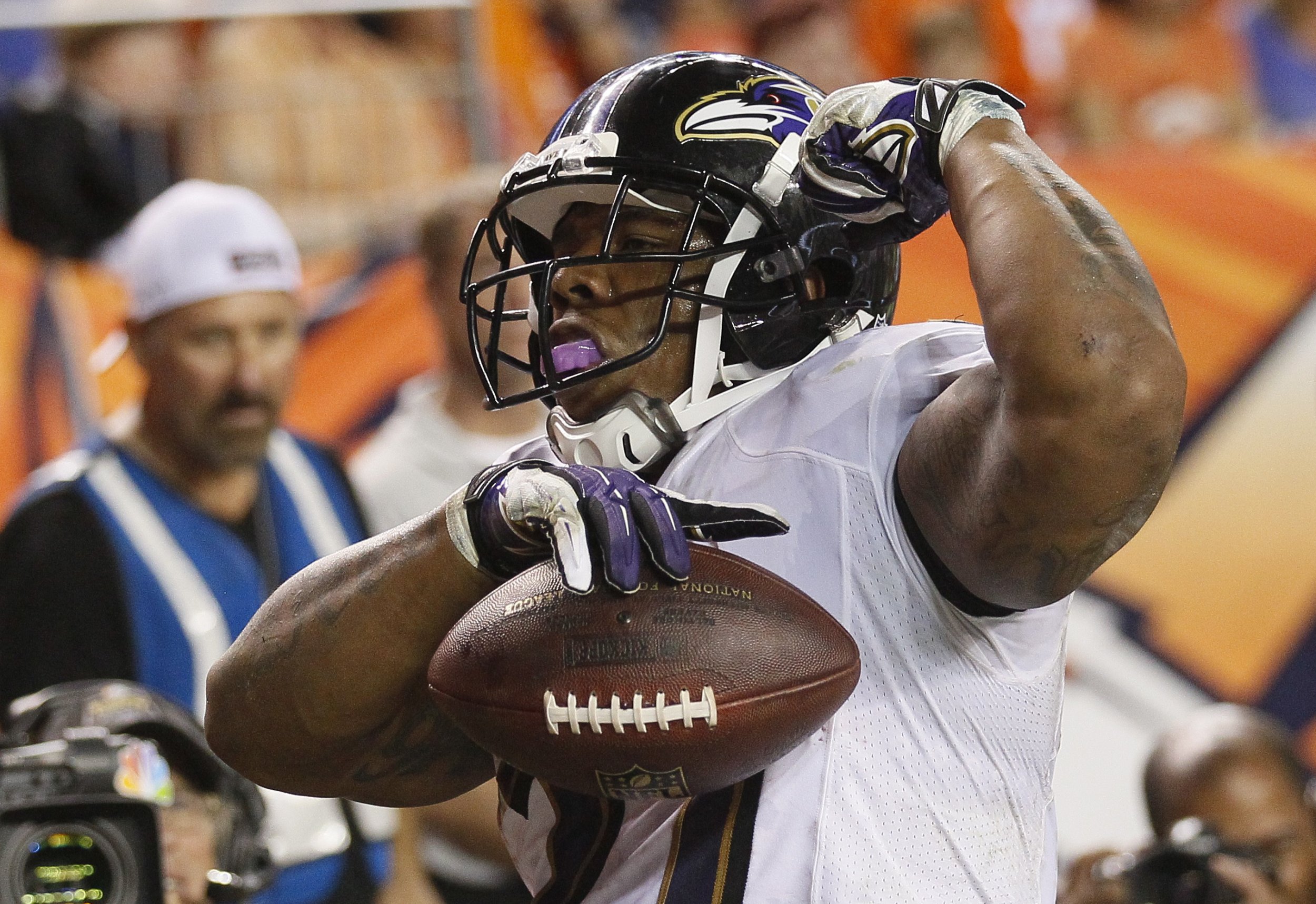 The National Football League has indefinitely suspended former Baltimore Raven Ray Rice this afternoon after TMZ released security camera footage of Rice punching his then-fiancee, Janay Palmer, and knocking her unconscious, in the elevator of an Atlantic City casino. The NFL suspension comes moments after the Baltimore Ravens terminated Rice's contract.
TMZ first released video of Rice dragging Palmer's unconscious body out of the elevator in February. At that time, the incident was described as a "mutual attack," after review by police and the NFL. Both Rice and Palmer were arrested at the Revel Casino and later released. Rice was given a two-game suspension by the NFL. At the time, Rice's attorney told TMZ, "[The] video that's being posted by TMZ Sports is not the complete event, but is merely the end result of what transpired.… We'll assure the public that when this matter is fully tried and completed, you'll have a better understanding of what happened and we ask the public to reserve making any judgment until all of the facts come out."
Six months later, all the facts seem to have emerged, and the public outcry has been swift and intense.
Questions about what the NFL knew, and when, began to emerge almost immediately after TMZ released the full footage. "We requested from law enforcement any and all information about the incident, including the video from inside the elevator," the NFL said in a statement. "That video was not made available to us and no one in our office has seen it until today." However, ESPN reported in July that NFL sources said that the league had obtained security camera footage from within the elevator that showed Rice attacking Palmer and rendering her unconscious.