Baltimore Residents Respond to Trump's 'Rat Infested City' Comments: 'I'm Thrilled to Be Here'
President Donald Trump's controversial comments about Baltimore, a majority African American city, both called attention to the deep structural inequalities impacting Maryland's largest city and made the president appear racist, local residents said on Monday.
Over the weekend, Trump took to Twitter to criticize House Oversight Committee Chairman Elijah Cummings, declaring that his district in Baltimore was a "disgusting, rat and rodent infested mess" where "no human being would want to live." The president also suggested that Cummings, who represents Maryland's 7th Congressional district, should not criticize the conditions on the U.S. border, where migrants and asylum seekers are detained in squalor, because the situation in Baltimore is worse.
The comments immediately drew backlash from the city's major newspaper The Baltimore Sun, which published an acerbic note to Trump arguing that it was better to have a few rats in the city than to be one.
"Mr. Trump sees attacking African American members of Congress as good politics, as it both warms the cockles of the white supremacists who love him and causes so many of the thoughtful people who don't to scream," The Baltimore Sun's Editorial Board wrote on Sunday.
And some Baltimore residents agreed, telling Newsweek on Monday that Trump was lumping their city in with "shithole countries," the developing nations that Trump criticized where, like Baltimore, the majority of the population is black or brown.
"For someone who is so America First, it's odd to be talking badly about an American city," Anthony, a 34-year-old local resident, told Newsweek.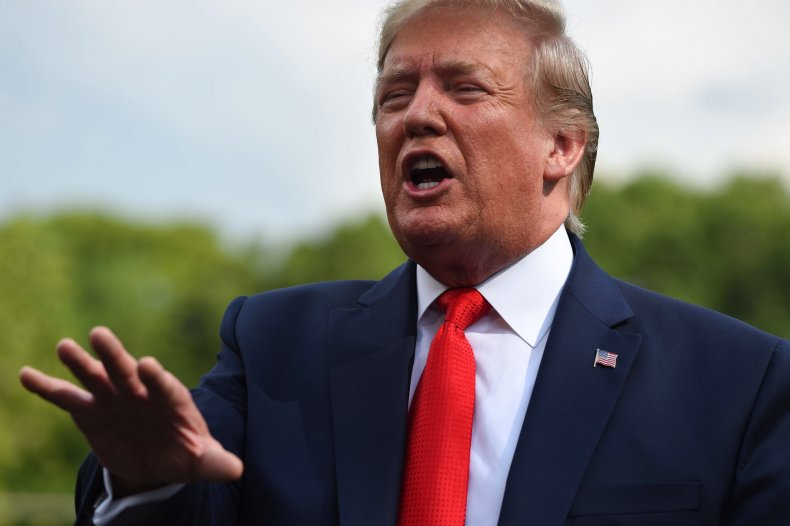 Other residents similarly argued that it was un-presidential of Trump to criticize a city in the country he governs. "For me, as a Baltimorean, those were some foul words," said Donald, a 54-year-old resident who lives in Cummings's district. "I love Baltimore. This is my city. But no president should say something like that about any city."
In Baltimore, some residents said the city's racial history has contributed to the crime and poverty that Trump mentioned in his tweets.
"I think a lot of people don't take time to acknowledge why these problems exist," Robert, a 31-year-old teacher from Baltimore, told Newsweek.
"This was one of the first cities to integrate. Poly [the Baltimore Polytechnic Institute] integrated in 1952, and people didn't want the schools to integrate. That's why [highway] 695 was built and white flight took off," Robert said. "The main factory jobs all closed. There is a long history of a lack of resources in Baltimore city, and I think until that itself is addressed it's easy to make comments like the city is messed up or dangerous. Yeah it is, but why is it?"
Renny Bass, a 53-year-old resident who owns a cultural arts center in central Baltimore, says that he thinks Trump's rhetoric aims to pit black and white citizens against each other. Critics have called Trump out for using dehumanizing language when talking about black communities and for referring to majority African American communities as infested. Bass argues that Trump symbolizes an America in which racial inequalities are perpetuated.
"I don't think that culturally, white people can understand what Trump is saying to us as African Americans. People say a dog whistle, but it's louder than that," Bass said.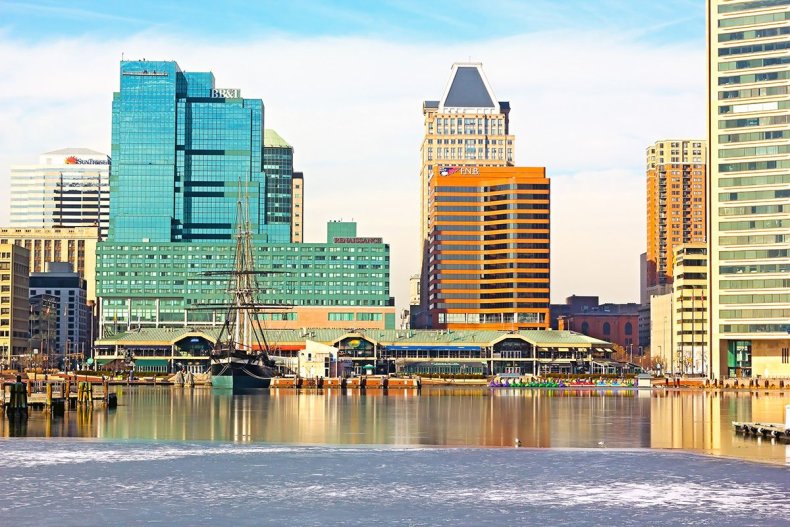 "The social injustice has been going on in this country forever. The economic injustice has been going on forever. The disparity in housing and bank loans have been going on forever. White America knows this. It's no secret. But white America doesn't speak out against it because they are benefitting from it. Trump is a poster child for that," Bass added.
Census data from 2017 demonstrates that Maryland's 7th district, which encompasses parts of Baltimore and Howard counties, is 53 percent black. It is also the second wealthiest majority-black district in the country, with a median income of $58,000. But some parts of the district are known for drug related violence. The district had 4,336 gun-related incidents between 2014 and 2019.
Residents who have lived in Baltimore all of their lives are quick to point out that the city has problems with gun violence. But many recent transplants, people who are often able to avoid the violence because they didn't grow up with it, sing the city's praises.
"I just moved to Baltimore from Washington D.C. I love it, I'm thrilled to be here," says Andrea, a 35-year-old. "It's a vibrant community."
Elizabeth Pillow, a 23-year-old from Indiana, said she chose to move to Baltimore a year ago to work in a local theater.
"I hear these comments from Trump and I'm like, 'are you kidding me?'" Pillow tells Newsweek. "I think Baltimore gets a bad reputation because people don't see it, they're not in it."
Leslie, a 64-year-old who moved to Baltimore to join her daughter, said Trump's comments about the city are "despicable."
"I'm from Texas originally and I've been living here since 2015. I love it," she told Newsweek. "I'm very happy with Elijah Cummings, he's wonderful."
Still, some neighbors agree with Trump's comments and his characterization of the city as a place plagued by crime. Neighbors said a man who worked at a local barbershop was shot and killed just last week. He was reportedly buying backpacks for some of the local kids and trying to encourage the neighborhood children to go to school. Some neighbors said they believe that he was targeted for his community outreach.
"I think it was a wakeup call. The city needs a wakeup call," one 51-year-old resident who asked to remain anonymous said about Trump's tweets.
Some local residents pointed out that a lack of resources causes schools and recreation centers to close, leading to an increase in crime as more young people try to eke out a living on the streets.
Robert, a 33-year-old security guard from West Baltimore, says he thinks Elijah Cummings is failing at his job.
"I just want to ask Elijah Cummings one question: what in your twenty years in office have you done for this city? This city is decaying and crumbling," Robert said.
And Devon Temorgan, a 26-year-old Baltimore resident, noted that on Monday he was on his way to a funeral for a friend who was shot because he was at the wrong place at the wrong time in Northwest Baltimore. He said the city's youth lacks guidance and have grown "uncontrollable."
"A lot of people don't have their fathers because they're dead or in jail," Temorgan told Newsweek. "It's a dangerous place. It's a beautiful place, but at the same time it's dangerous."