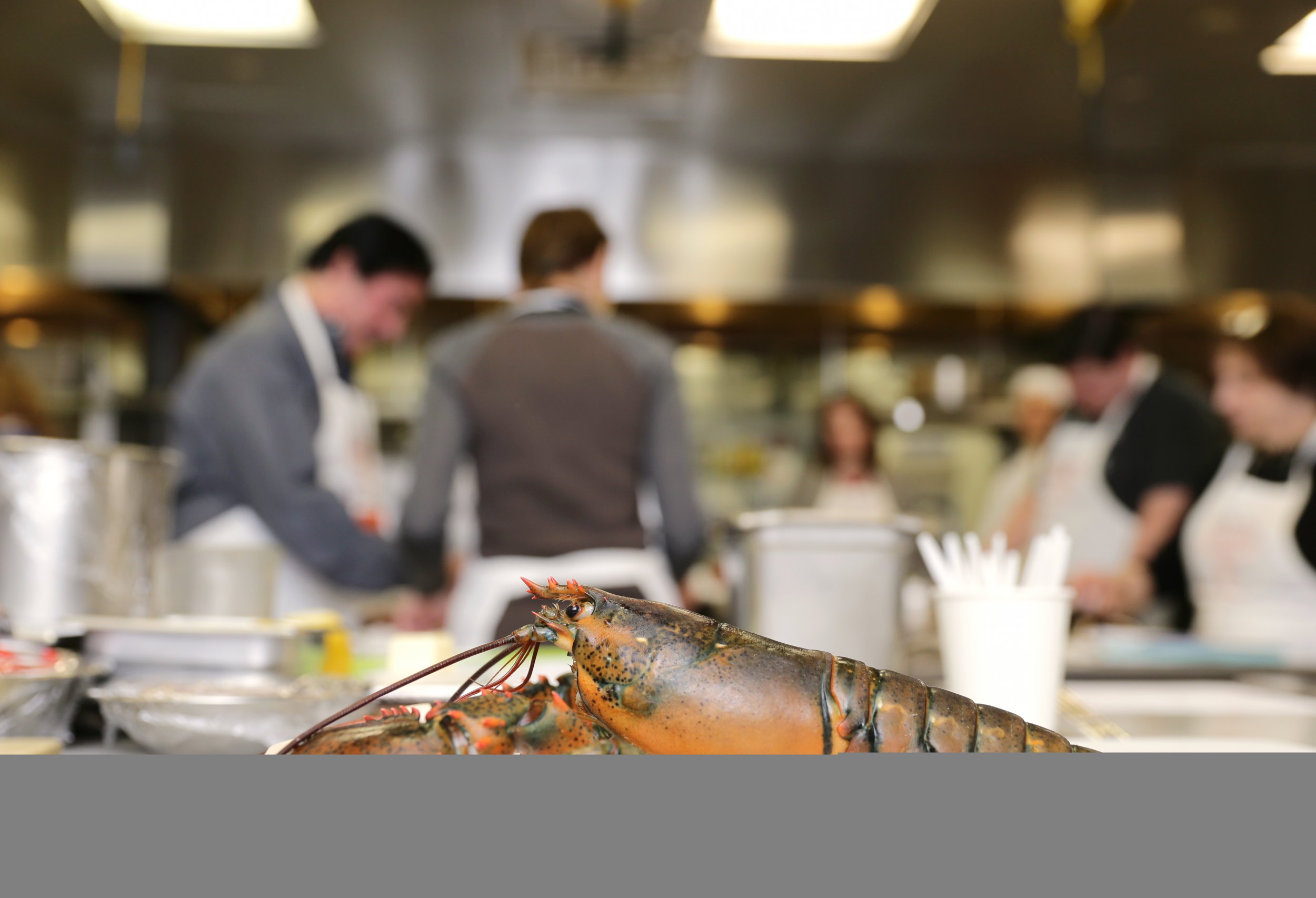 Starting in March, Swiss chefs will no longer be legally allowed to boil lobsters alive. Instead, they'll be required to stun them before they cook them. The ban, which was spurred by growing evidence that lobsters and crabs feel pain, may now be spreading to other countries.
Crustacean Compassion, a UK-based animal welfare organization, created a petition addressed to Michael Gove, Secretary of State for Environment, Food and Rural Affairs, calling on him to make the common practice illegal. The petition gained widespread attention, leading to more than 50 high-profile campaigners and celebrities to sign the letter, according to the BBC. More than 24,000 signatures have been added so far.
The letter calls on Gove to make changes to the Animal Welfare Act 2006 (England and Wales) by including lobsters, crabs and other decapod crustaceans in the law.
"This means that anyone farming them, storing them or slaughtering them must abide by basic animal welfare rules—providing enough food, decent water quality, protection from pain and suffering, and humane slaughter methods," the petition, which is posted on Change.org, says.
The animal welfare group also points to scientific evidence that the sea creatures feel pain and therefore go through severe suffering while being boiled alive.
"It's really not acceptable to be boiling animals alive, to be cutting them up alive," Maisie Tomlinson, a Crustacean Compassion campaigner, told the BBC. "All the evidence out there at the moment points to the notion that they're capable of experiencing pain."
The latest effort to protect lobsters comes less than a month after Swiss officials ordered that "crustaceans must now be stunned before they are put to death" according to The Guardian. This method allows them to suffer a much less painful death.
"If stunned electrically or if the brain is destroyed mechanically they are effectively dead," Robert Elwood, an ecology professor at Queen's University Belfast who has studied crustaceans for decades, previously told Newsweek via email. "They would not recover consciousness if left in an attempt to do so."
Not everyone is convinced that animals feel pain. Among those who are skeptical is Charles Lutz, an aquaculture professor at Louisiana State University. Lutz argues that crustaceans and insects have a lot in common—they have similar, simple nervous systems and neither have brains.
"For an organism to perceive pain it must have a more complex nervous system," Lutz told WAFB. "Neurophysiologists tell us that lobsters, like insects, do not process pain."
SaveSave