U.N.'s Ban Ki-moon Calls for More Syrian Refugee Solidarity From Rich Countries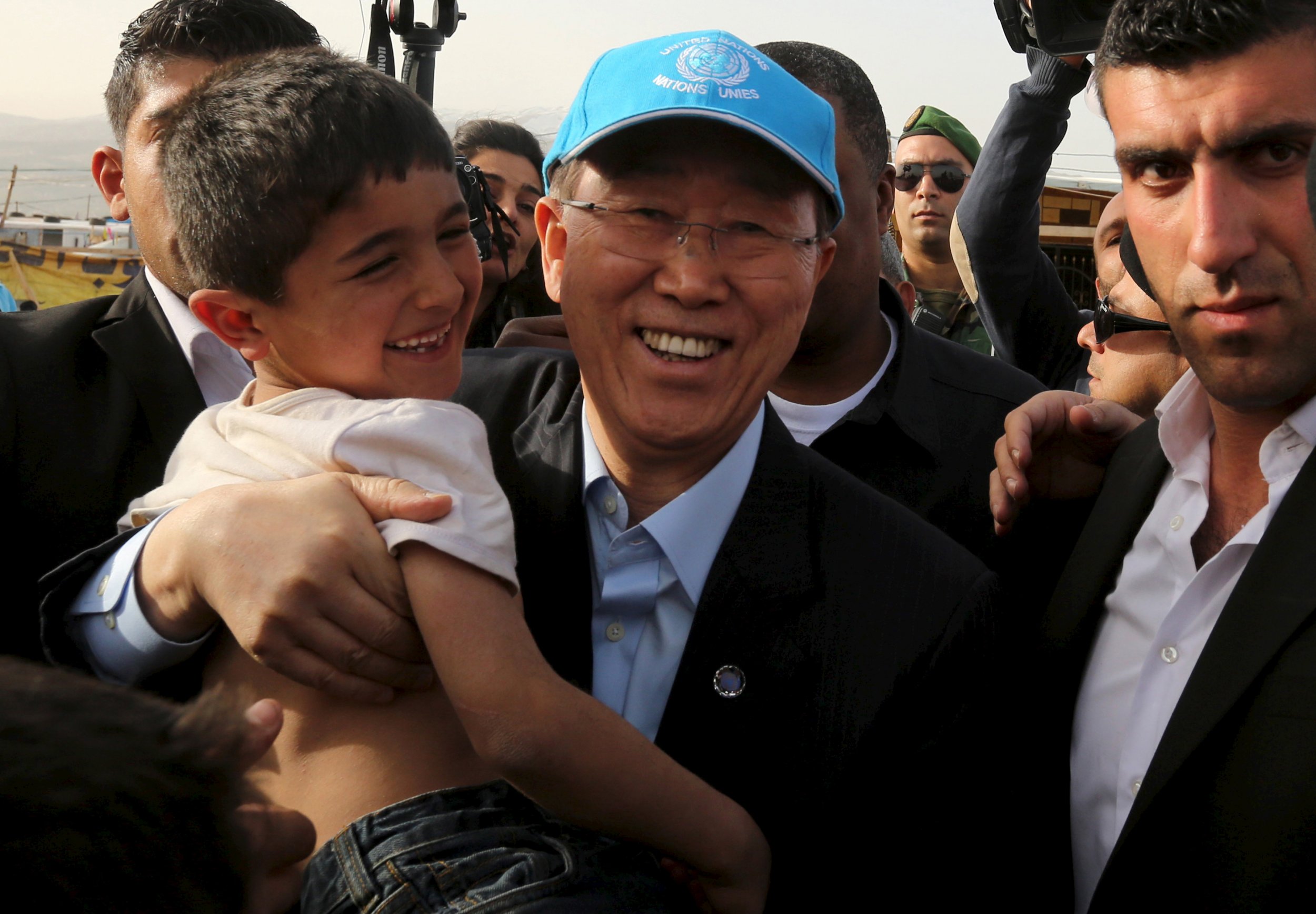 U.N. Secretary-General Ban Ki-moon has called for an "exponential increase in global solidarity" with Syrian refugees, in a speech urging rich countries to admit more.
Speaking at a UNHCR conference on the Syrian refugee crisis on Wednesday, Ban said: "Today, I ask that countries act with solidarity, in the name of our shared humanity, by pledging new and additional pathways for the admission of Syrian refugees.
"States have pledged more than 178,000 places so far. I call on you to expand on these commitments—and I urge other countries to join."
He said that U.N. estimates put the number of Syrians requiring admission into a third country at 480,000, which he called a "relatively small number" compared to the millions of people being hosted by neighboring countries like Lebanon and Jordan.
Ban also emphasized the human dimension of the crisis, which has seen almost five million Syrians displaced by conflict.
"The figures are numbing, but these are all individuals with tragic stories," Ban said. "Children who have lost their parents, teenagers who are suddenly in charge of their families, men and women, old and young, who have experienced terrible atrocities.
"Today, they are refugees. Tomorrow, they can be students and professors, scientists and researchers, workers and caregivers."
Ban's speech follows the publication on Tuesday of an Oxfam report that showed that rich countries have taken just 1.4 percent of all Syrian refugees.