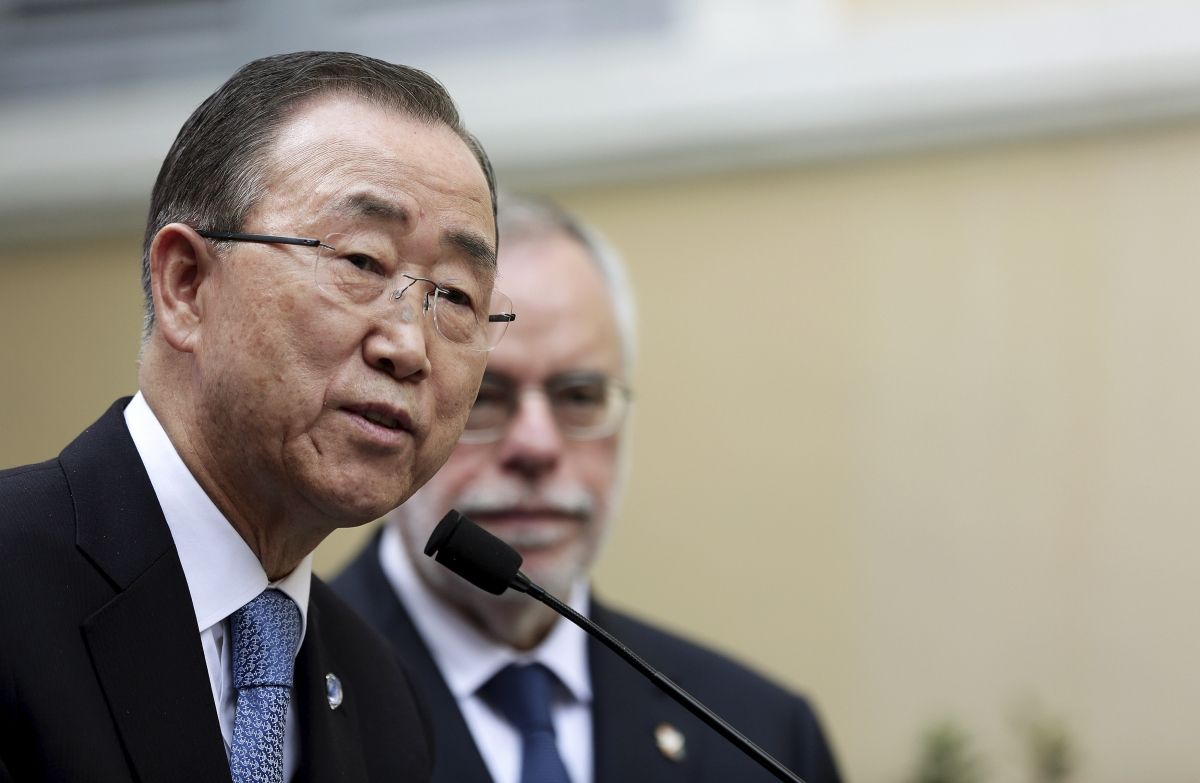 United Nations Secretary General Ban Ki-moon is to visit the Middle East on Tuesday for separate meetings with Israeli Prime Minister Benjamin Netanyahu and Palestinian President Mahmoud Abbas in a bid to calm tensions in the region.
Ban will meet with Netanyahu in Jerusalem on Tuesday afternoon, Israeli officials told Reuters, while Palestinian officials confirmed to the news agency that he would meet with Abbas in Ramallah on Wednesday.
Ban's visit was only announced in Israel hours before he was due to arrive but he described his plans in a video on the United Nations YouTube channel. Ban said he wanted to address the "dangerous escalation in violence across the occupied Palestinian territories and Israel and especially in Jerusalem."
He added in the video: "I am dismayed as we all should be when I see young people, children, picking up weapons and seeking to kill. Violence will only undermine the legitimate Palestinian aspirations for statehood and the longing of Israelis for security."
He spoke of the aspirations of the Palestinian youth and told the Palestinian leadership to use its "energy" to make its "dreams a reality."
Ban said: "I know your hopes for peace have been dashed countless times. You are angry at the continued occupation and expansion of settlements. Many of you are disappointed in your leaders and in us, the international community, because of our inability to end this conflict."
He also said that while Israel's security must be the country's priority, he criticized a number of measures put in place by Israeli authorities they say are needed to ensure the security of Israelis.
"Walls, checkpoints, harsh responses by the security forces and house demolitions cannot sustain the peace and safety that you need and must have," Ban said.
Ban's visit comes on the same day that a Palestinian stabbed and wounded an Israeli officer in the West Bank before the attacker was killed by other Israeli forces, according to the Israeli military.
He arrives amid a spiral of violence between Israelis and Palestinians that has given rise to talk of a new Palestinian intifada, or uprising. Eight Israelis have been killed in shooting and stabbing attacks carried out by Palestinians while more than 40 Palestinians, some of whom were attackers, have been killed by Israeli forces since October 1.
"I expect the secretary general to come out with a clear call against the incitement to violence of the Palestinian Authority," Danny Danon, Israeli ambassador to the U.N., told The Times of Israel before his flight to Israel with Ban.