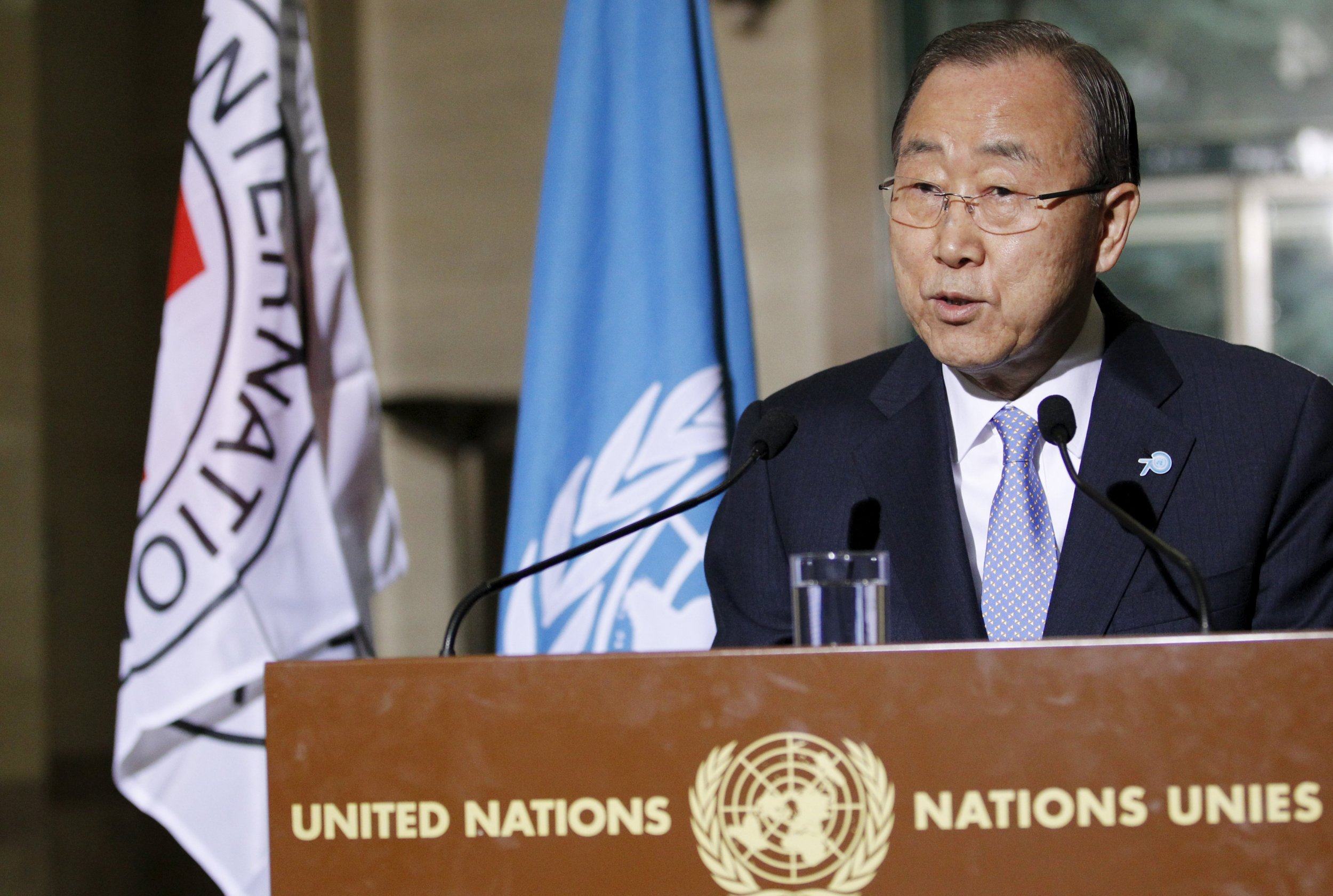 United Nations Secretary-General Ban Ki-moon will travel to North Korea later this week, according to South Korea's Yonhap News Agency.
Quoting a "high-level U.N. source," Yonhap reported Sunday that Ban will travel to North Korea on a "surprise trip." That source said Ban's possible visit will be his first as U.N. secretary-general, although it is unclear whether he was invited to North Korea or asked to come, Yonhap said. The specific dates for the trip are not known.
In a statement released Sunday, a Ban representative said the secretary-general "has always said that he is ready to play any role in order to help enhance dialogue, stability and peace on the Korean Peninsula." Without explicitly denying the Yonhap report, the representative said he had no further comment on "any future plans by the secretary-general to travel to the Democratic People's Republic of Korea."
If he does go on the trip, Ban will be the third secretary-general to visit North Korea, after Kurt Waldheim visited in 1979 and Boutrous Boutrous-Ghali went in 1993. Ban was set to visit North Korea in May, but authorities canceled his trip.
North Korea is under heavy sanctions from the U.N., the European Union and the U.S. for its ongoing missile and nuclear tests. Yonhap reported that Ban is likely to meet North Korean leader Kim Jong Un if he goes on the trip.
North Korea has not commented on the report.