UN's Ban Ki-Moon Warns Against Proposed Cuts in Development Aid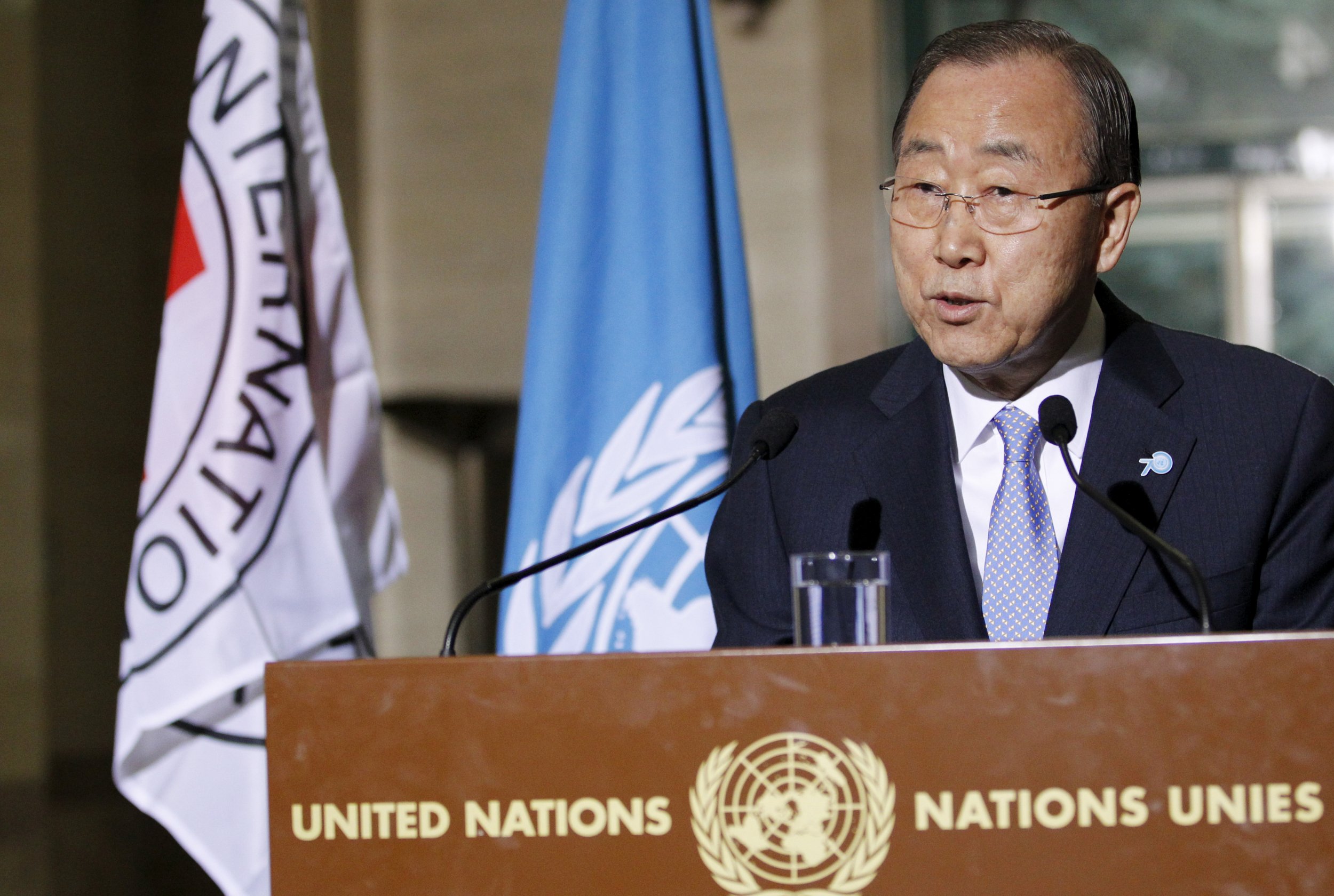 UNITED NATIONS (Reuters) - U.N. Secretary-General Ban Ki-moon on Wednesday warned against proposed reductions in development aid by wealthy countries struggling to cope with Europe's refugee and migration crisis, saying such cuts would be counter-productive.
"With the world facing the largest crisis of forced displacement since the Second World War, (Ban) calls on the international community to meet this immense challenge without lessening its commitment to vitally needed official development assistance," U.N. spokesman Stephane Dujarric told reporters.
He added that Ban "underscores the importance of fully funding both efforts to care forrefugees and asylum seekers in host countries as well as longer-term development efforts."
"Resources for one area should not come at the expense of another," he said. "Redirecting critical funding away from development aid at this pivotal time could perpetuate challenges that the global community has committed to address."
Last month a group of 18 Swedish charities wrote an open letter urging that country's government not to press ahead with a possible 60 percent cut in development aid to help pay for the flood of migrants coming to Sweden.
Other European and Nordic countries, among the biggest donors, are also considering sharpcuts in foreign development aid. Northern Europe is the preferred destination for many of the hundreds of thousands of refugees and migrants fleeing conflicts and poverty in the Middle East and Africa.
"Reducing development assistance to finance the cost of refugee flows is counter-productive," Dujarric said. It would cause "a vicious circle detrimental to health, education and opportunities for a better life at home for millions of vulnerable people in every corner of the world."
The U.N. refugee agency UNHCR said last week that refugees and migrants were likely to continue to arrive in Europe at a rate of up to 5,000 per day via Turkey this winter. Most of those people are fleeing the four-year civil war in Syria.