Ban on Nude Beach Bathing May Be Repealed After Cops Use Drones to Catch Skinny-Dippers
The Minneapolis Park and Recreation Board is expected to vote Wednesday whether to repeal an ordinance barring people from exposing themselves at parks, days after several Minnesota beachgoers expressed concern that law enforcement officials used drone technology to catch them swimming nude or topless.
Golden Valley Police Department (GVPD) officers confronted visitors Friday at Twin Lake's beach, located inside Minneapolis's Theodore Wirth Park, preparing to issue citations for violating indecent exposure laws.
The beach is "somewhat hidden" and draws many visitors who have a shared understanding that people will swim without their clothes, CBSN Minnesota reported.
"It's really well known for being a safe place to just be comfortable," Elsie Olin, who frequents the beach, told CBSN.
Social media videos show police officers at the beach Friday approaching sunbathers with their notepads in hand, apparently in an effort to gather information to potentially report them for being topless or nude.
In the videos aired on CBSN, none of the beachgoers seemed to be missing clothing.
GVPD Detective Sergeant Randy Mahlen told CBSN that the department had received more than a dozen complaints this spring and summer regarding people being nude, drinking alcohol or doing drugs at the beach.
Mahlen said the department had made an effort in recent weeks to educate visitors on the laws and issue warnings before handing out citations.
"It had reached the point where it was time for people to be held accountable for their actions," Mahlen said, leading to Friday's encounter.
By the time officers had arrived on the scene, "there was no indecent exposure," Olin said.
Mahlen, however, said that people had already been caught by the department's drone discreetly positioned above the beach.
"What it did was validate all of these complaints we've been getting from residents," Mahlen said. "It would be no different than a surveillance camera in a public place for a high-crime area."
GVPD's use of the drone is legal since the beach is a public space, local media reported. The department uses this technology for several types of surveillance or police activity, Mahlen said.
In an email shared with Newsweek, Cheryl Weiler, a spokeswoman for Golden Valley, wrote that the city "received feedback and criticism about its actions" involving the use of drone surveillance.
"Recently, the city started using drones during the COVID-19 pandemic to avoid having unnecessary face-to-face interactions between members of the public and officers," the email stated.
Newsweek contacted GVPD for comment but did not hear back in time for publication.
Paula Chesney, who visited Twin Lake Friday, told CBSN that she was laying on her stomach with her bathing suit top pulled down when several officers approached her and asked for her information to potentially issue a citation.
Police informed Chesney that they had used the drone as part of their investigation, Chesney said.
"It does make you feel uncomfortable to just think like, oh, how often am I being watched?" she said. "And what kind of authority is going on here?"
The drone footage collected by officers is accessible only to a few staff members in the police department, Weiler wrote in her email.
"[The footage] is only used for documentation, evidence collection and prosecution if needed," according to the email. "The city deletes drone data as soon as possible."
Mahlen told CBSN that they had planned to issue beachgoers several citations Friday but ultimately chose to leave after tensions with the crowd were "escalating."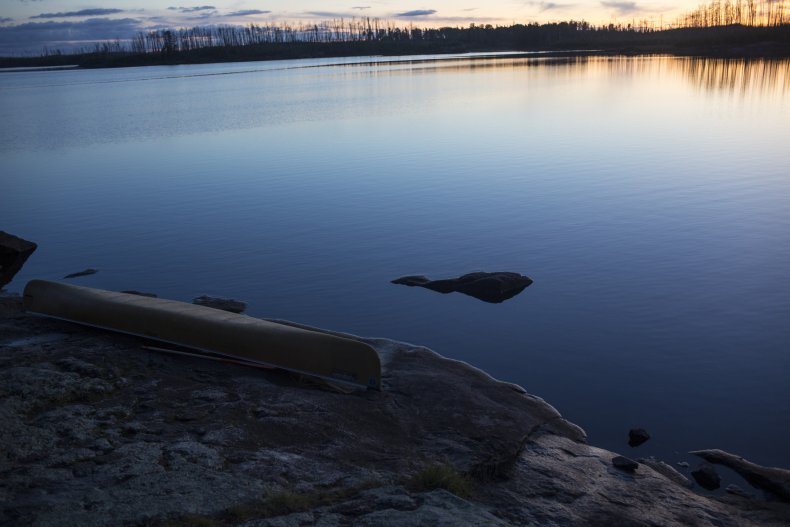 News of the Twin Lake confrontation comes as the Minneapolis Park and Recreation Board is scheduled to vote on whether to repeal an ordinance barring people from going nude or topless at Twin Lake.
Ordinance PB 2-21, which will be discussed during Wednesday's board meeting, states: "No person ten [10] years of age or older shall intentionally expose his or her own genitals, pubic area, buttocks or female breast below the top of the areola, with less than a fully opaque covering in or upon any park or parkway, as defined in PB1-1."
Park Board Commissioner Chris Meyer expressed his support of repealing the ordinance, according to a Facebook post.
"The only real impact of this change will be to eliminate the discriminatory language that targets female breasts," Meyer wrote. "Elsewhere in Minneapolis people of all genders can be topless in public, but in parks and parkways women and transgender people are cited for it.
"I firmly believe the law should treat people equally regardless of gender."
City and state laws prohibiting indecent exposure would still apply even if the ordinance is repealed, Meyer added.
The resolution to Wednesday's board meeting "was not added as a result of the Twin Lake incident," Robin Smothers, a spokeswoman for the Park and Recreation Board, told Newsweek.
"Our agendas are approved on Thursday, so this was on the agenda before we were aware of the incident," she wrote in an email.
The resolution passed out of the board's administration and finance committee Wednesday and will advance to the full board for first and second readings in August, Smothers added.
This story has been updated to include comments from the city of Golden Valley and the Minneapolis Park and Recreation Board.