Banana Duct-Taped to a Wall Sells for $120,000 at Art Basel Miami
A banana duct-taped to a wall has sold for $120,000 at Art Basel Miami, the international art fair featuring works by acclaimed and emerging artists. Another edition of the concept art is expected to sell for $150,000.
The humorous minimalist artwork comes from Italian artist Maurizio Cattelan and is titled Comedian.
Two editions of the banana-and-duct-tape art were presented by French contemporary gallery Perrotin at Art Basel on Wednesday, and both sold for $120,000 apiece. Artnet reports the first edition was purchased by a French woman and the second edition by a French man on Wednesday.
According to Artnet, after the sales of the first two editions, Perrotin gallery founder Emmanuel Perrotin called Cattelan and they agreed to sell a third edition for $150,000. The website reports that two institutions have expressed interest in purchasing the item. Perrotin could not immediately be reached for comment on whether a sale has gone through.
Gallery founder Emmanuel Perrotin said he was surprised by the fervor caused by Comedian at the art fair Wednesday. "It's a miracle. I don't know how this happened," Perrotin told Artnet.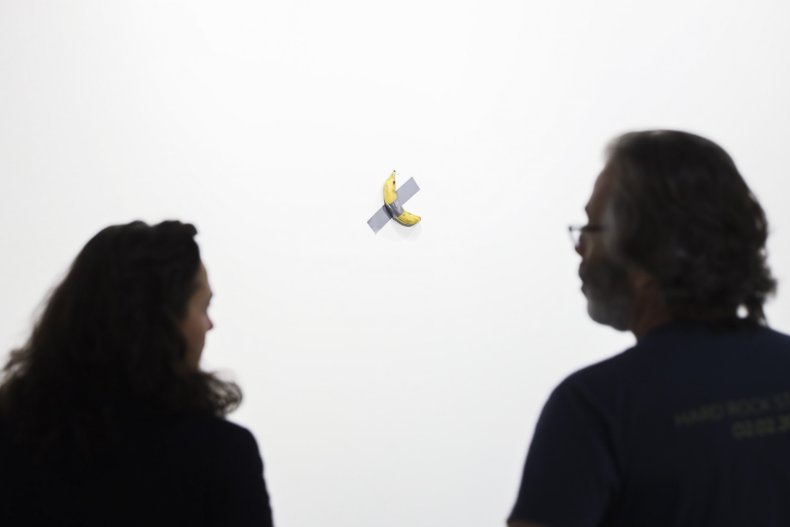 Cattelan did not expound on the meaning of the artwork to Artnet, but Perrotin told CNN that bananas are "a symbol of global trade, a double entendre, as well as a classic device for humor" and that Cattelan has form in transforming everyday objects into "vehicles of both delight and critique."
In a press statement, the Perrotin gallery said Cattelan came up with the idea for Comedian about a year ago and opted to use a real banana after initially conceiving an idea for a sculpture shaped like a banana. "Every time he traveled, he brought a banana with him and hung it in his hotel room to find inspiration. He made several models: first in resin, then in bronze and in painted bronze, finally coming back to the initial idea of a real banana," the statement said.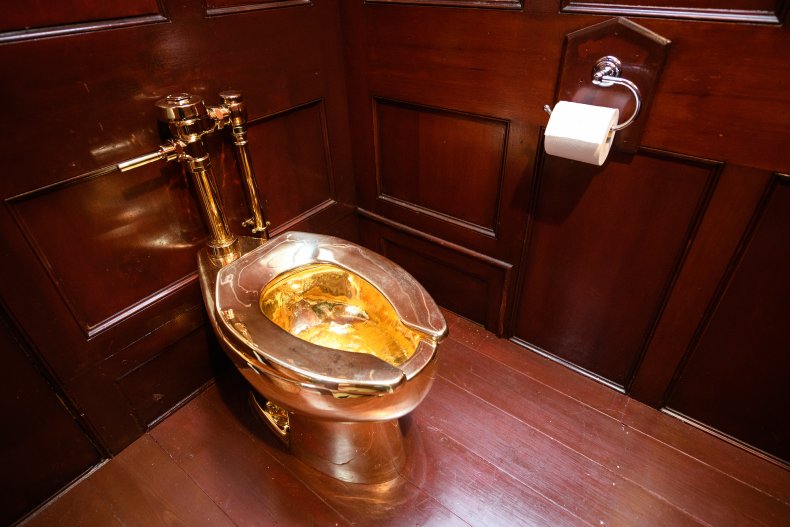 Known for his satirical style, one of Cattelan's most famous artworks is America, a fully-functioning 18-karat solid gold toilet which is worth $6 million.
The gold toilet was first installed at the Guggenheim in 2016 and was available for use to the public.
In September, America was installed at Blenheim Palace in Oxfordshire, England, as part of an exhibition of Cattelan's work, where it was stolen. Two men were arrested and released at the time.
In a statement, Cattelan said in September: "I always liked heist movies and finally I'm in one of them."
In October, British police arrested three more people in connection with the crime.
The gold toilet has not yet been recovered.