Man Jailed After Using Banana to Hold Up Bank
Just last month, another man held up two banks in Israel with an avocado he claimed was a live grenade.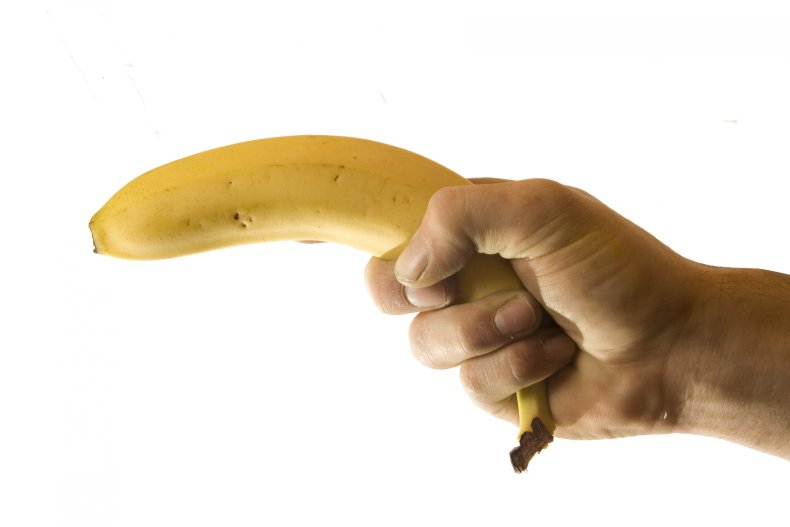 A U.K. man has been sentenced to 14 months in prison after robbing a bank with a banana.
On March 25, Laurence Vonderdell held up a branch of Barclays Bank in Dorset, England, wrapping the fruit in an orange plastic bag and pretending it was a gun.
Going up to a female teller, he declared, "This is a stick up, give me the cash."
Vonderdell, 50, escaped with £1,100 worth of £20 notes (approximately $1,378) but turned himself in shortly thereafter. At a hearing in Bournemouth, he pleaded guilty to robbery and "possessing an imitation firearm," according to Dorset Police.
He was sentenced on Monday.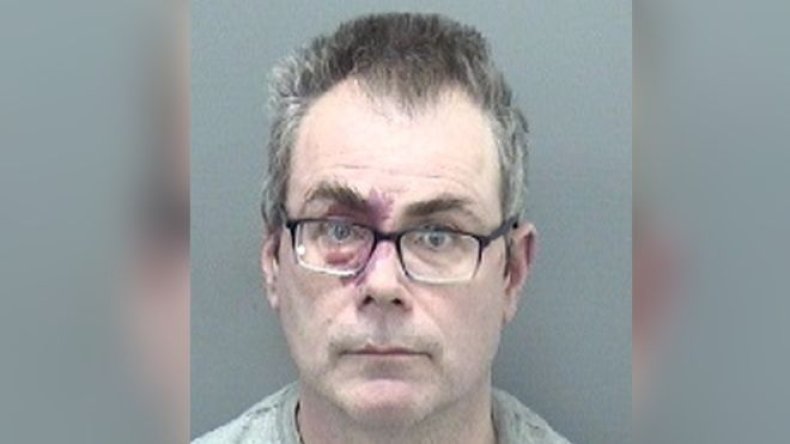 "Even though the defendant handed himself in shortly after this incident and the cash was recovered, this must still have been a very distressing incident for the cashier involved," Detective Constable Andy Hale told reporters.
This isn't the first time fruit has been used in the commission of a robbery, though: Just last month, an Israeli man held up two banks in Beersheba with an avocado he claimed was a live grenade.
The unnamed perpetrator, a 47-year-old resident of a nearby Bedouin village, got away with nearly NIS 30,000 ($8,300) from two branches of Postal Bank, a subsidiary of the Israel Postal Company.
In mid-May, the suspect entered a branch at the Big Beersheba shopping mall and handed the teller a note demanding she hand over the cash in her till.
When she hesitated, he barked, "Put the money in the bag quickly or I'll throw this grenade." Five days later, the man walked into another branch at the Oren Center shopping center and made the same threat. That time he walked away with NIS 12,000 ($3,300) in cash.
It was ultimately determined, though, that the "grenade" was actually an avocado the thief had painted black.
While his face was obscured by sunglasses and a hat, cellphone records eventually led police to the suspect, who had previously served time for robbery.
In 2018, a man used a bottle of Febreze to hold up a branch of NatWest bank in County Durham, England. Telling the cashier the bottle was filled with acid, Simon Jones, 38, made off with £370 ($460) and a decoy bundle of cash with a tracking device.
Wearing blue latex gloves, a pulled-up hoodie, dark glasses and a face mask, the man aroused suspicion almost immediately. But the branch manager said he was worried about offending Jones in case he had a skin condition.
Using the tracking device, police were able to apprehend him hours later. He is currently serving a 40-month sentence.