Band Lady A Sues Blues Singer Who Says She's Used That Name for 30 Years
Multi-platinum selling country group Lady A announced Wednesday that it was filling a lawsuit against Black singer Anita White, who has used the stage name Lady A for roughly three decades.
Formerly known as Lady Antebellum, the band changed its name in June as a response to the Black Lives Matter movement, distancing itself from the name's association with slavery. After the band's announcement, White said in an Instagram post that she had not been consulted by the band's representation before the name change was announced.
"How can you say Black Lives Matter and put your knee on the neck of another Black artist?" White wrote in June. "I'm not mad... I am however not giving up my name, my brand I worked hard for."
Negotiations between the band and White over the use of the name disintegrated, causing White to seek a $10 million payment from the band. In response, Lady A filed a lawsuit against White.
Newsweek subscription offers >
"When we learned that Ms. White had also been performing under the name Lady A, we had heartfelt discussions with her about how we can all come together and make something special and beautiful out of this moment," said a Wednesday statement from the band. "We never even entertained the idea that she shouldn't also be able to use the name Lady A, and never will—today's action doesn't change that."
Lady A's lawsuit seeks no money from White, but does ask for the court to affirm their usage of the name. According to the suit, Lady A was trademarked by the band in 2011. The name has been used on merchandise and other promotional materials created by the band. At the time of the trademark, the lawsuit notes, no opposition was offered.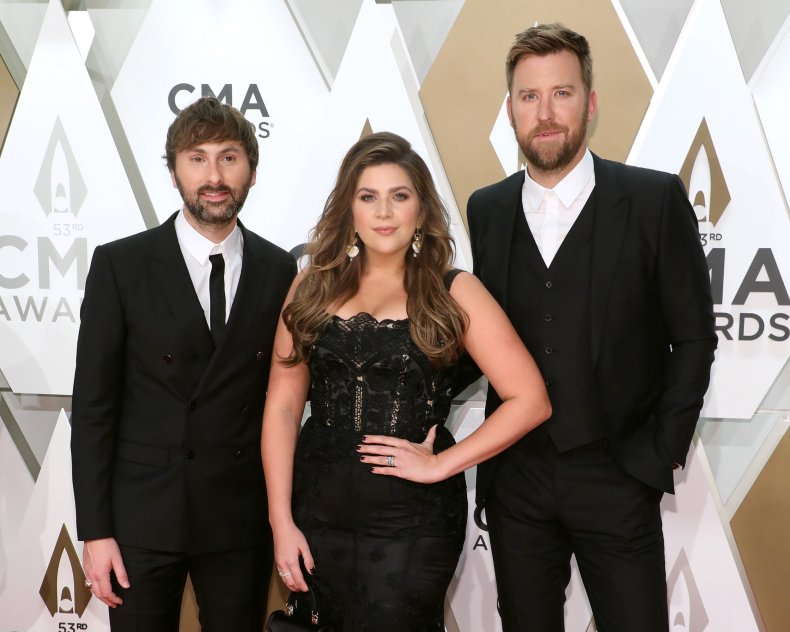 In a June interview, White told Rolling Stone that the band was only using the name "because of a Black Lives Matter incident that, for them, is just a moment in time."
Newsweek subscription offers >
"If it mattered, it would have mattered to them before," White continues. "It shouldn't have taken George Floyd to die for them to realize that their name had a slave reference to it."
In a June statement, Lady A said they had no excuse for its former name. "What we can do is acknowledge it, turn from it and take action," the band said.
In a statement sent to Newsweek on Tuesday, White said she wants to be able to "freely use my brand that I spent decades building. I do not want to part with it."
"It is particularly painful to me, as a Black woman, to lose my name in THIS time and place so Lady Antebellum can use it as shorthand to celebrate a time and place connected to and very heavily reliant upon slavery," White said. "I asked for $5 million to compensate me for this loss, and to help me rebuild under a new name. I also asked that they donate $5 million to a charity so that we could work together to promote racial equality."
White said she had hoped her offer would appeal to the band members. "I guess I was wrong," White added.
Other entertainers have made changes in response to the Black Lives Matter. In June, country band The Dixie Chicks announced they would henceforth be known as simply The Chicks.
Chicks lead singer Natalie Maines told the New York Times that she had wanted to change the name of the band "years and years ago."
"I just wanted to separate myself from people that wave that Dixie flag," Maines added.
Maines has courted controversy before. In 2003, she criticized then-President George Bush over the U.S. involvement in military actions in Iraq.
At a London concert, Maines told the audience the band was "ashamed the President of the United States is from Texas." After her statement, country music stations across the U.S. banned music by the Dixie Chicks.
Gaslighter, expected to be released in July, will be the band's first studio recording since 2006.
Updated 8:02 p.m. 7/14/2020: This story has been updated with a statement from singer Anita White.
Band Lady A Sues Blues Singer Who Says She's Used That Name for 30 Years | U.S.