'Bandersnatch' Not Working on Apple TV, Chromecast? Netflix's New 'Black Mirror' Movie Compatible on Limited Devices
It's Friday night, it's raining, there's nothing to do, so what better time to sit down, turn on your Apple TV and watch the new Black Mirror movie Bandersnatch on Netflix. One problem, you're not allowed to.
Netflix's new interactive, choose-your-own-way Black Mirror entry is only compatible on select devices. According to Netflix, there is no linear, or non-interactive version of Bandersnatch. So yes, despite all the hype, if you don't have a smart TV or the proper smart device you're out of luck.
"If you attempt to watch Black Mirror: Bandersnatch on a device that does not support interactive content, you will be instructed to switch to a supported device," Netflix says.
Despite Black Mirror: Bandersnatch's icon being promoted front and center on the Netflix home screen, next to Avengers: Infinity War and Bird Box, you cannot watch. When you press play, a video starts like you've clicked on one of those "cute" 404 pages, except you were directed to.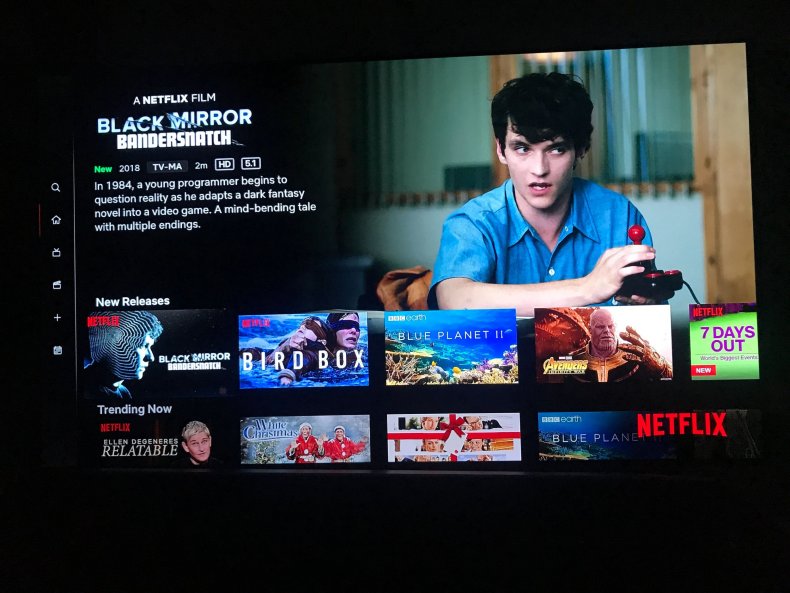 "I'm sorry." "I'm sorry," is repeated from various scenes and characters from previous Black Mirror episodes. "Unfortunately, the interactive features of this film can't be displayed on this device, but there are so many ways you can still enjoy this experience," the Bandersnatch error video continues. "Just press play on the newest smart TV, mobile device, laptop, game console or other compatible gadget and you'll be on your way immediately."
Netflix says you'll know if your device is compatible if there is a red badge with a star-like cutout at the top right of the Black Mirror: Bandersnatch icon.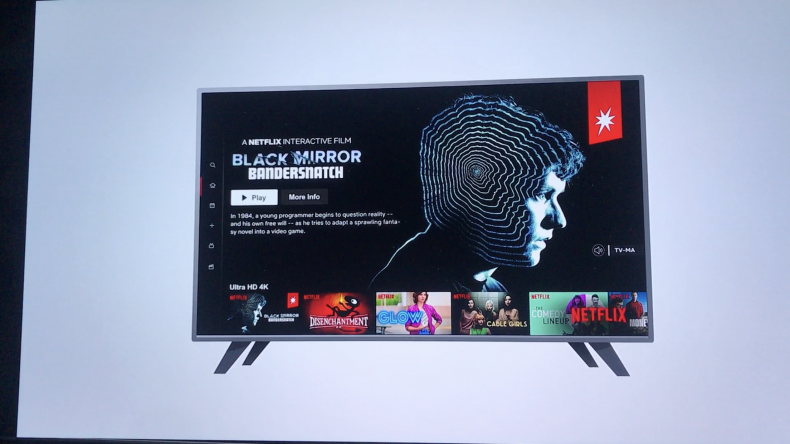 According to Netflix, which did not previously tell customers about the Black Mirror viewing requirements, all interactive content does not work on Chromecast, Windows app, browsers using Silverlight and Apple TVs.
If Bandersnatch is not working for you, Netflix suggests updating to the latest Netflix app. The streaming company says most newer smart devices and TVs, gaming consoles and iOS devices will work for Black Mirror: Bandersnatch. If you have an Android device, Netflix says you need version 6.19 or later to watch the show.
Black Mirror: Bandersnatch was released Friday, just a few days after the new installment of the popular sci-fi series was announced.
"Don't miss out, your immersive interactive experience awaits, where you control the story," the Apple TV error video concludes before a trailer for a movie you can't watch begins.