16 Bands We Wish Would Get Back Together
Reunion tours are all the rage nowadays, with everyone from the Spice Girls to ABBA getting back together for a tour or a new single.
But some groups remain steadfastly stubborn about not getting back together, and it's a crying shame.
From 80s pop outfits to warring family rock stars, here are 18 bands that we wish would put aside their differences and get back on stage.
Hole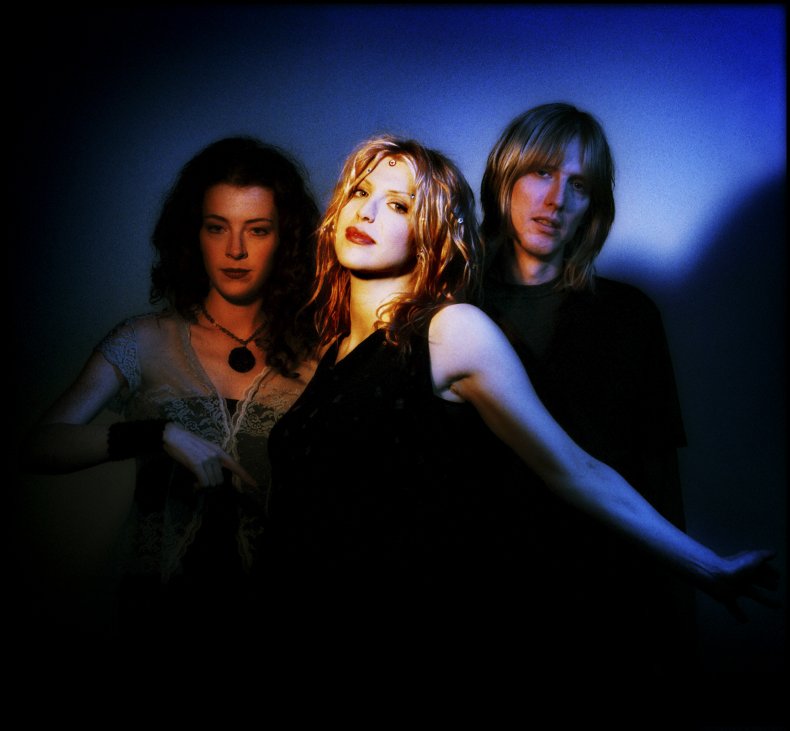 Courtney Love and guitarist Eric Erlandson formed Hole in 1989 and the band went on to release rock classics like "Celebrity Skin", "Violet" and "Doll Parts".
After much success, Hole officially disbanded, but Love announced in 2009 that she was reforming the group, and released the album Nobody's Daughter the following year. However, Erlandson was against the reformation of the group, and Love later admitted she was wrong to release the album under Hole's name.
She told Pitchfork in 2014: "Eric was right—I kind of cheapened the name, even though I'm legally allowed to use it. I should save "Hole" for the lineup everybody wants to see and had the balls to put Nobody's Daughter under my own name."
Since then, there have been rumblings of a proper Hole reunion, which we would love to see.
Destiny's Child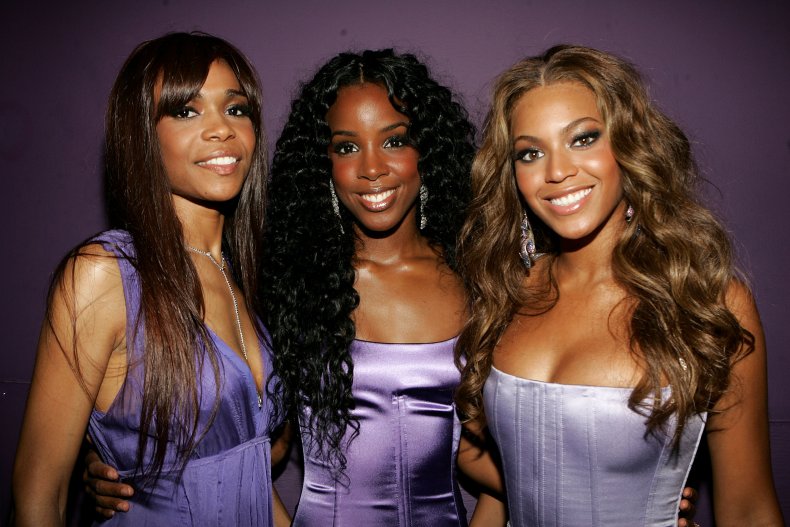 Beyonce's super-stardom as a soloist was the final nail in the coffin for Destiny's Child, who released their final studio album, Destiny Fulfilled, in 2004 and officially disbanded two years later.
Since then, Beyonce has been busy being... well, the world's biggest popstar, while Kelly Rowland and Michelle Williams have also had solo successes. The girls joined Queen Bey on stage for her Super Bowl halftime show in 2013 and her Coachella headlining set in 2018, and it has made us hungry for a full reunion.
Considering they're all still close friends, it's not the craziest idea.
OutKast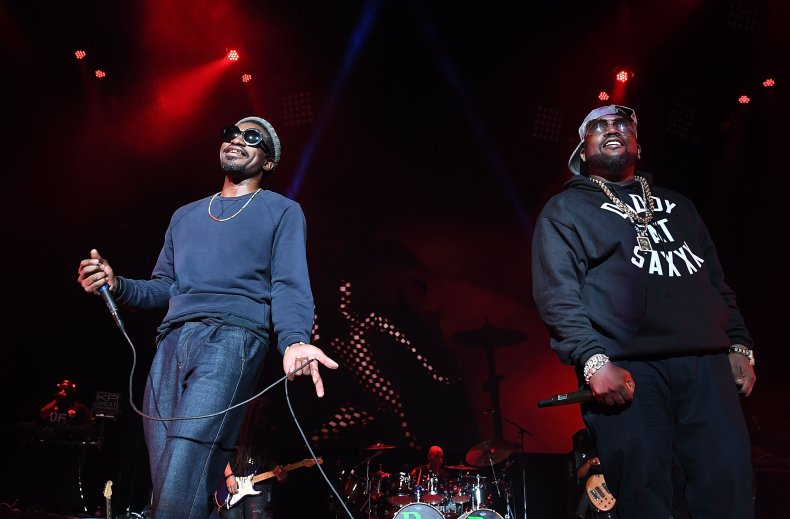 Atlanta-based rappers André '3000' Benjamin and Antwan 'Big Boi' Patton helped define the sound of the early aughts with hits such as "Hey Ya," "Roses" and "Ms. Jackson" but thave not performed together since 2013 after reforming for a festival circuit that year.
André 3000 has since said he felt like a "sell out" during their reunion tour, telling The Fader: "Honestly, just, you know—I didn't wanna do the tour. We hadn't performed in 10 years. It was old songs.
"I'm like, 'How am I gonna present these songs? I don't have nothing new to say.' So I was like, maybe I can start saying new stuff while doing these old songs."
One Direction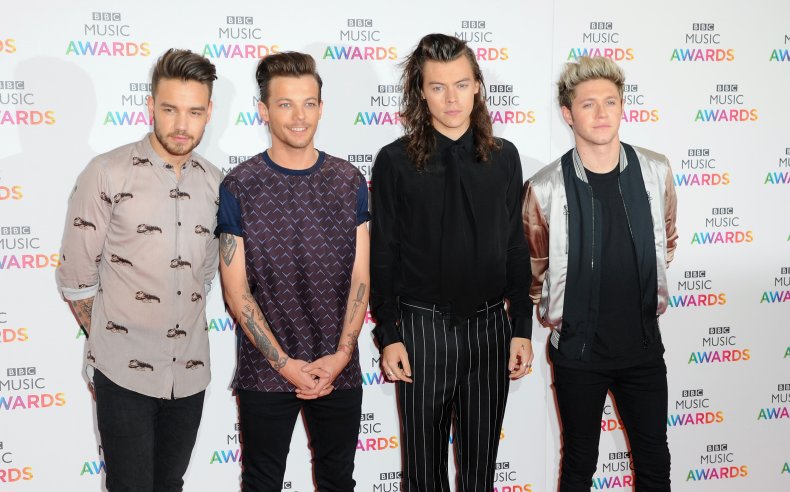 One Direction haven't officially split, but we're entering year five of their hiatus and we're itching for a full reunion.
Since the band decided to go on hiatus in 2015, Harry Styles has become one of the world's biggest popstars and Niall Horan, Liam Payne and Louis Tomlinson have all carved successful solo careers.
However, the stars have always said that they will reunite at some point - although original member Zayn Malik won't be back if they do.
The White Stripes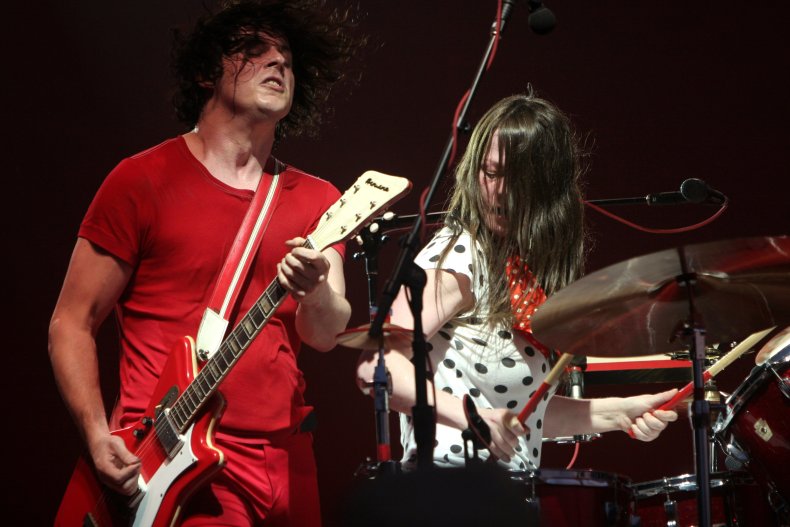 After six critically acclaimed albums, Jack and Meg White went on hiatus from 2007 until 2011, when they announced that they had ceased recording as a band.
In 2014, Jack said of his former wife and bandmate in an interview with Rolling Stone: "She's one of those people who won't high five me when I get the touchdown. She viewed me that way of 'Oh, big deal, you did it, so what?' Almost every single moment of The White Stripes was like that. We'd be working in the studio and something amazing would happen: I'm like, 'Damn, we just broke into a new world right there!' And Meg's sitting in silence."
While the pair used to pretend to be brother and sister, they ended their four-year marriage in 2000, and Jack says they almost never speak anymore, so a reunion may be out of reach. But wouldn't it be good to hear "Fell In Love With A Girl" live again?
Talking Heads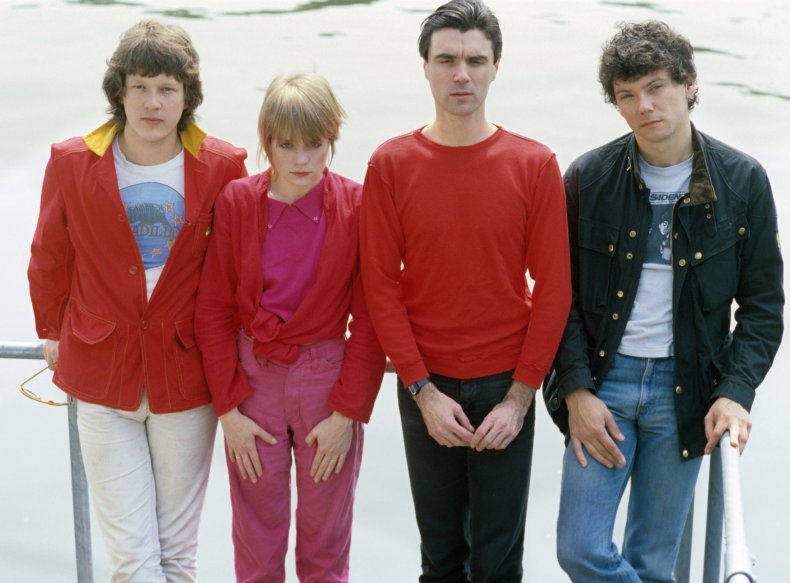 David Byrne, Chris Frantz, Tina Weymouth and Jerry Harrison formed Talking Heads in 1975 and went on to become one of the most influential bands in 1980s music, with classic songs like "This Must Be The Place", "Burning Down The House" and "Psycho Killer".
However, in 1991, the group disbanded, with Frantz saying he found out Byrne had left the group from a news article. The other members toured for a while as the Shrunken Heads, and the full line-up reunited in 2002 to perform at their induction into the Rock and Roll Hall of Fame.
But don't hold your breath for another reunion. Byrne told The Age: "We did have a lot of bad blood go down. That's one reason, and another is that musically we're just miles apart. The only reason to get back together would be to do one of those 'sound like you used to sound' kind of tours. And who wants to do that? I've already sounded like that once. I don't need the money - I'm not rolling in cash, but I'm doing all right, thanks."
Meanwhile, Weymouth has said the lead singer is "a man incapable of returning friendship", while Frantz told The Guardian: "He can't imagine that anyone else would be important."
Oasis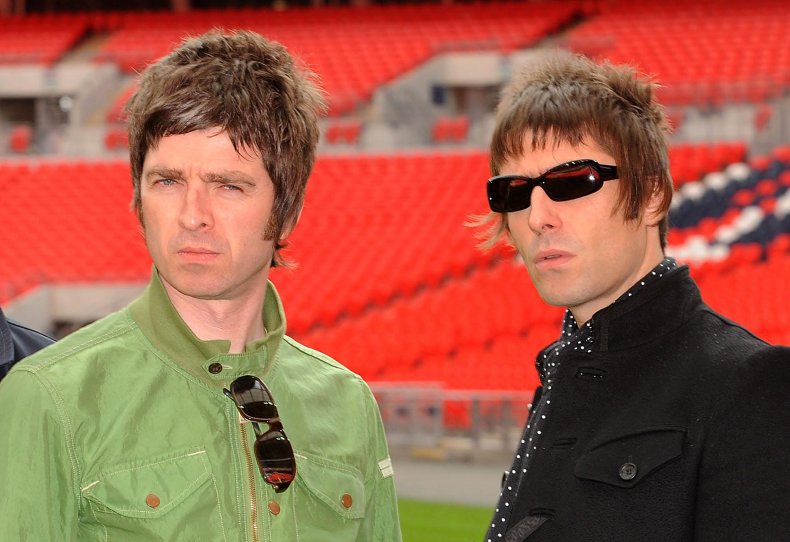 Ever since the release of Definitely Maybe in 1994, Oasis were one of the biggest groups in the U.K., fronted by the increasingly tetchy brothers Liam and Noel Gallagher.
Then in 2009, moments before they were supposed to perform, their Rock en Seine performance was cancelled, and Noel announced: "It is with some sadness and great relief...I quit Oasis tonight. People will write and say what they like, but I simply could not go on working with Liam a day longer."
Every once in a while, Liam asks his brother to bury the hatchet and reform Oasis over Twitter, but that's usually followed by an insult about him being the better songwriter, so we wouldn't hold our breath for a reunion. Still, we live in hope.
R.E.M.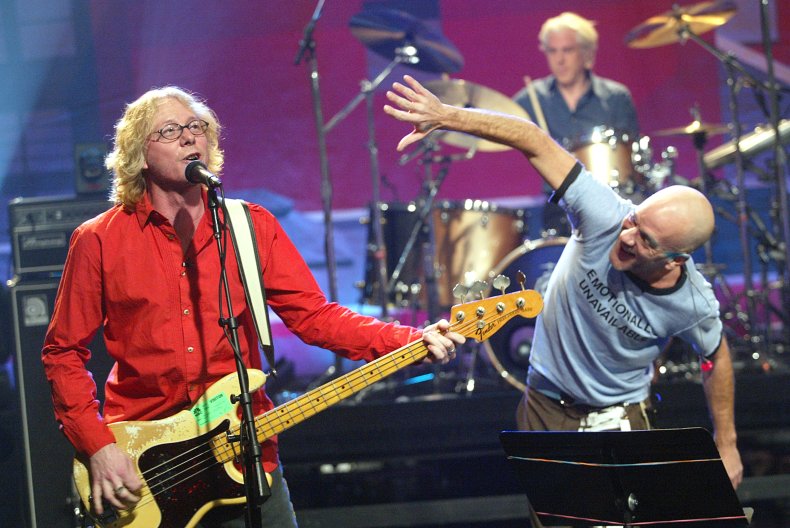 In 2011, after 31 years together, R.E.M. announced that they were disbanding with a statement on their website reading: "To our fans and friends: As REM, and as lifelong friends and co-conspirators, we have decided to call it a day as a band.
"We walk away with a great sense of gratitude, of finality, and of astonishment at all we have accomplished. To anyone who ever felt touched by our music, our deepest thanks for listening."
Michael Stipe added: "I hope our fans realise this wasn't an easy decision but all things must end, and we wanted to do it right, to do it our way", while Mike Mills added: "There's no disharmony here, no falling-outs, no lawyers squaring off."
Since their split, the group has continued to release rarities and seem on good terms, so bad blood isn't a barrier for this possible reunion.
Fugees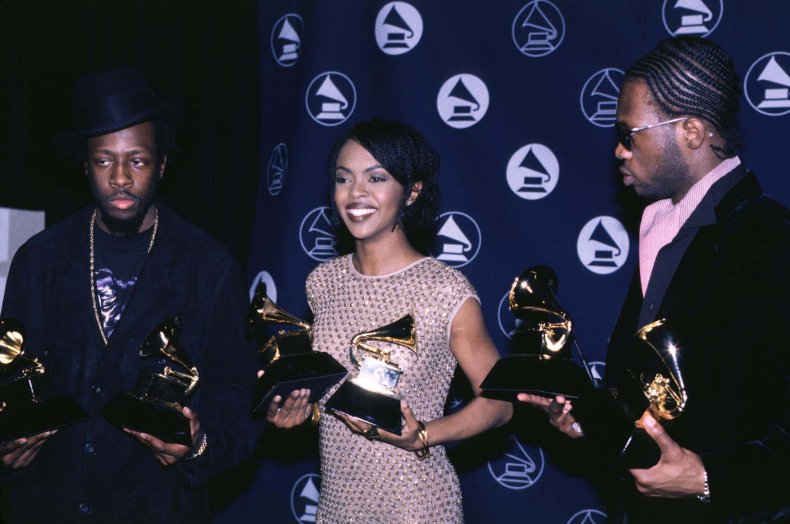 Fugees—made up of Wyclef Jean, Lauryn Hill and Pras Michel—are one of the most influential bands of all time, with their second album The Score becoming one of the biggest selling albums in history.
But after pursuing solo careers, the group officially disbanded in 2006, amid tensions between Hill and the other group members.
In 2007, Pras told AllHipHop.com: "Before I work with Lauryn Hill again, you will have a better chance of seeing Osama Bin Laden and [George W.] Bush in Starbucks having a latte, discussing foreign policies, before there will be a Fugees reunion. At this point I really think it will take an act of God to change her, because she is that far out there."
Pie in the sky, but we're still hopeful over a decade on.
Cocteau Twins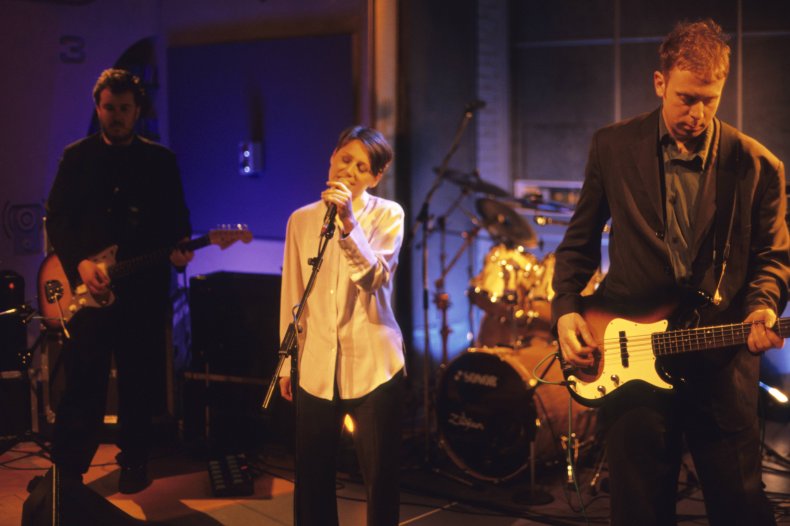 After nearly 20 years together, dreampop band Cocteau Twins disbanded in 1997, partly due to Robin Guthrie and Elizabeth Fraser ending their romantic relationship five years earlier.
The group announced plans to headline Coachella in 2005, delighting goths everywhere, but that was cancelled as Fraser refused to perform on stage with her ex.
Unfortunately, band member Simon Raymonde has said a reunion will "never happen", telling Spin: "To be honest with you, I'm amazed that we stayed together as long as we did. I was expecting the band to break up after [Robin and Liz] broke up. A normal band would have done that!"
NSYNC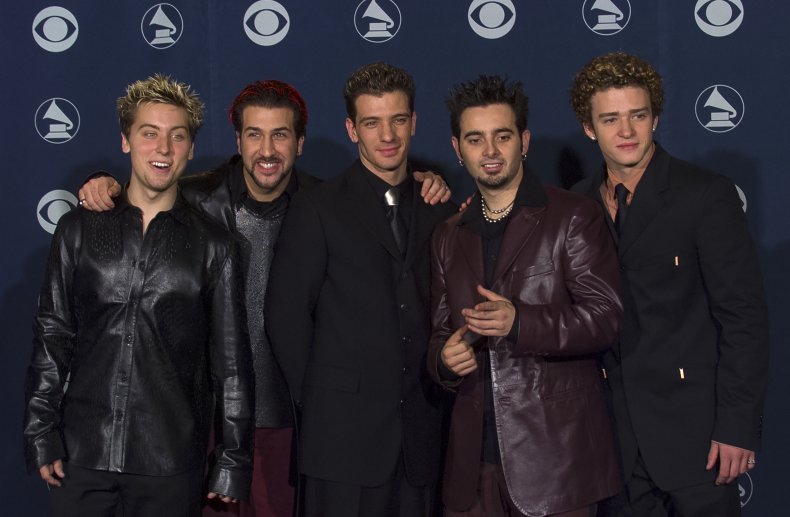 NSYNC went on a hiatus in 2002 after the release of their third album Celebrity and while it was meant to be temporary, they never released music or toured again, and in 2007, Lance Bass confirmed their split.
While Justin Timberlake has been doing his own thing, the band has appeared as a five-piece at events, and JC Chasez, Chris Kirkpatrick, Lance Bass and Joey Fatone briefly performed with JT at the MTV Video Music Awards during Timberlake's set in 2013.
All the members bar Timberlake performed NSYNC songs with Ariana Grande at Coachella in 2019, and it's given us a taste for more.
Fun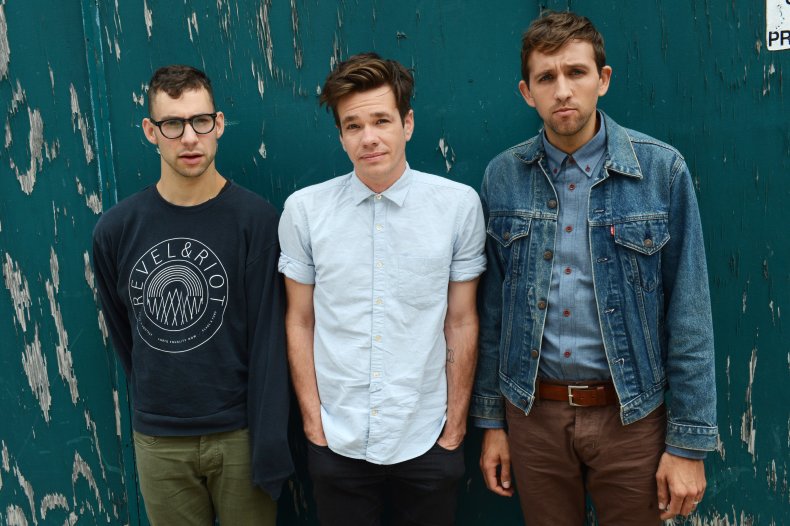 Fun basically took over our airwaves for a year in 2011 with their single "We Are Young", and had hits with "Some Nights" and "Carry On".
They've been on hiatus since 2015, when they announced via their website: "First and foremost, to answer the question that has been raised most often: Fun is not breaking up. Fun was founded by the 3 of us at a time when we were coming out of our own bands. One thing that has always been so special about Fun is that we exist as 3 individuals in music who come together to do something collaborative.
"We make Fun records when we are super inspired to do so. Currently, Nate is working on his first solo album, Andrew is scoring films, and Jack is on tour and working on Bleachers music. The 3 of us have always followed inspiration wherever it leads us. Sometimes that inspiration leads to Fun music, sometimes it leads to musical endeavors outside of Fun. We see all of it as part of the ecosystem that makes Fun, fun."
We know Jack Antonoff is busy producing Grammy award winning work with Taylor Swift, but we'd like some more omnipresent chart hits.
Bronski Beat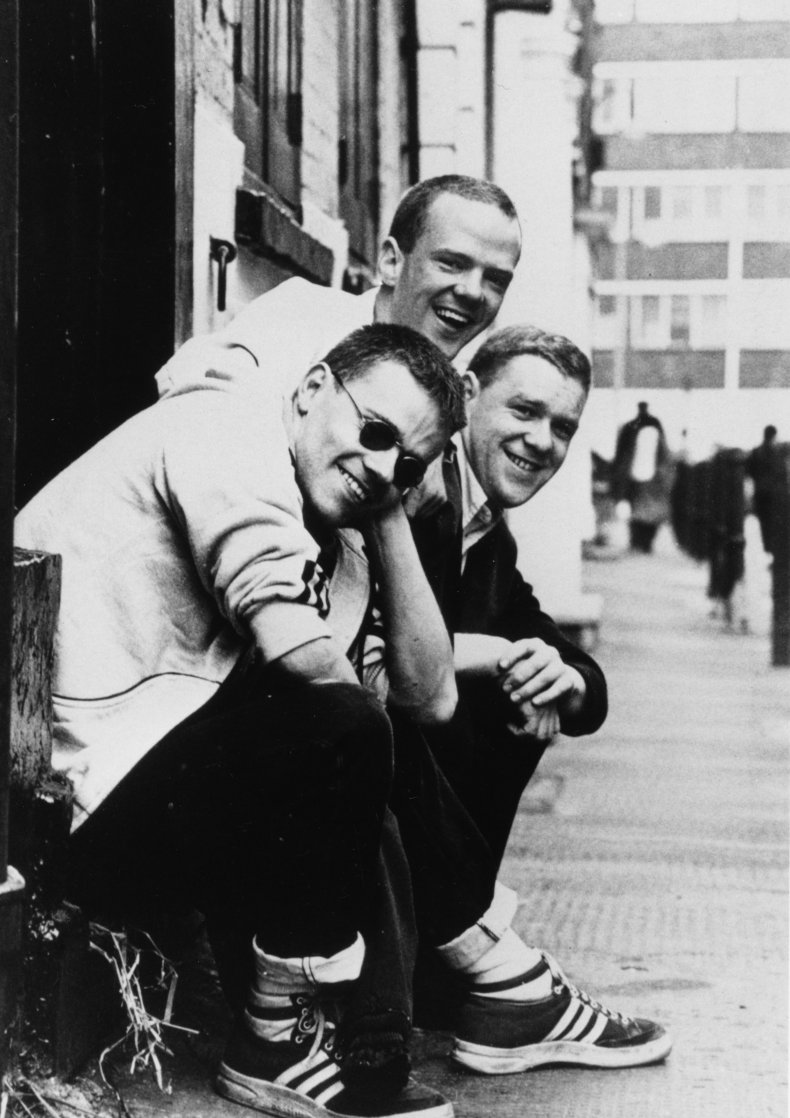 Gay icons Bronski Beat produced synthpop classics like "Smalltown Boy" and "Why?" before Jimmy Somerville left to form The Communards and pursue a solo career.
The band continued on with a range of frontmen before dissolving in 1995, but Steve Bronski teamed up with Ian Donaldson in 2016 to bring the band back.
Sadly, original member Larry Steinbachek died in 2017, but we would love to see Somerville back with the band at some point.
The Communards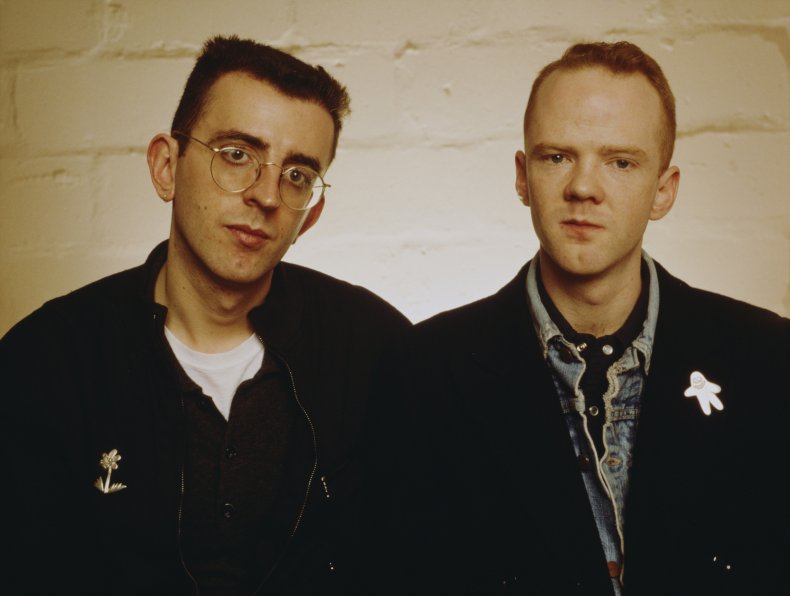 Speaking of Jimmy Somerville, we'd love to see a reunion of The Communards, who released enduring covers of "Don't Leave Me This Way" and "Never Can Say Goodbye" between 1985 and 1988, when Somerville went solo.
Mainly, we'd love to see Reverend Richard Coles back on stage. The classically trained musician was ordained in 2005, and has continued a media career, hosting on BBC Radio 4 and competing on Strictly Come Dancing.
The Academy Is...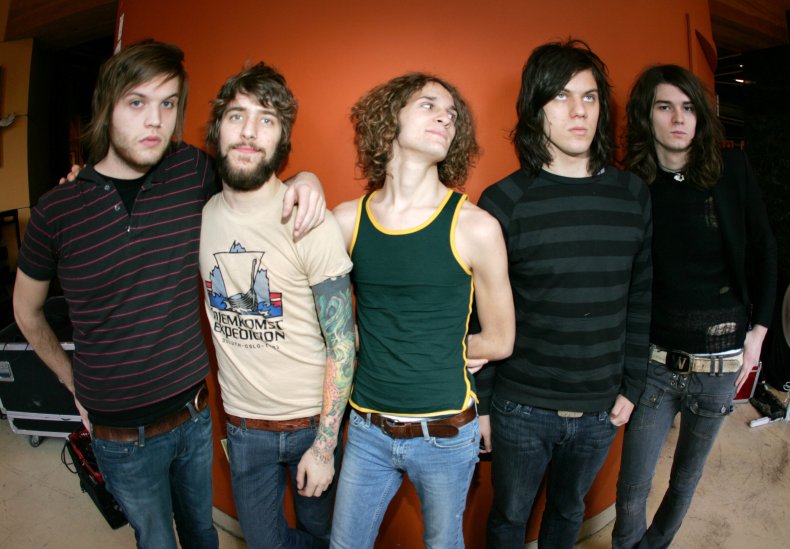 Pop punk fans were devastated in 2011 when The Academy Is... announced their breakup after eight years together.
However, in 2015, they reunited for the 10th anniversary of their album Almost Here, with William Beckett, Mike Carden, Adam Siska, Andy Mrotek and Ian Crawford embarking on a farewell tour.
Since then, no official split has been announced, which is good enough reason for us to believe a reunion could happen.
The Police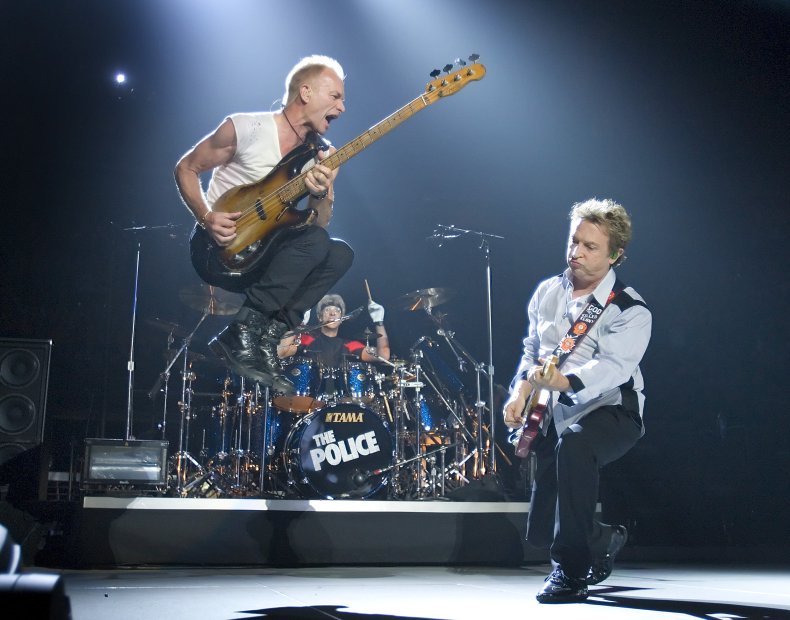 After a hiatus and abandoning plans to release a sixth album, The Police, led by Sting, disbanded in 1986.
However, they reunited in 2007 for a one-off tour, which made them the highest-earning musicians in the world the following year, so we can imagine another pay cheque like that would be rather tempting.